Runaway of the bulls
Students and staff discuss the reasons for and the impacts of the cancellation of ROTB
For students at MVHS, Running of the Bulls — an orientation that takes place a week before the start of school — has historically been an event for students to take ID pictures, request changes in their schedules and reconnect with their classmates. However, this year, for the first time since the event began, ROTB did not take place. Instead, students completed their course change forms electronically and student ID pictures were taken during students' Social Studies classes in the first week of school.
Assistant Principal Mike White led the push to eliminate ROTB. According to White, the tradition was originally established around 15 years ago due to a rapid increase in MVHS's population. With MVHS having over 2,600 students, administration found it too time-consuming for students to take their ID pictures during the school day. Thus, the decision was made to create an orientation before the first day of school. In following years, other tasks were also added to ROTB, including purchasing ASB cards, checking out textbooks and changing schedules.
However, in recent years, enrollment at MVHS has declined in comparison to the other schools in the district. With 1,748 students enrolled this year, there are 900 less than there were at the time of ROTB's implementation. Additionally, because online forms were used frequently during the pandemic — such as for making course modifications or submitting proof of mandatory vaccinations and residency — many of the reasons to have ROTB in person were eliminated.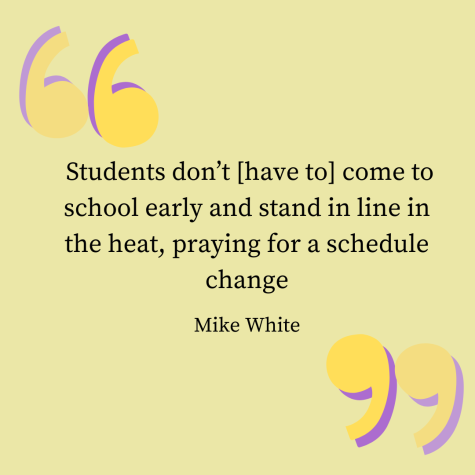 "[We asked ourselves,] why are we doing [ROTB]?" White said. "We did it because size drove us to do it, and that size is now gone. Students don't [have to] come to school early and stand in line in the heat, praying for a schedule change."
White began brainstorming alternatives for ROTB. He explains that after the paperwork moved online, the only reason left to keep the event had been to take student ID pictures. After consulting with history teacher Bonnie Belshe, he made the decision to cancel the event and schedule student ID pictures to be taken during the first week of school: during P.E. classes for freshmen and Social Studies classes for other grades. He said this "thrilled the photography company," as taking photos during the school year instead of before allowed them more time to prepare.
Assistant Principal Janice Chen agrees with White, saying that the smaller student population essentially eliminated the need for ROTB. She adds that because many families were out of town for the summer, some students had to cut their vacations short to attend ROTB or ended up missing the event entirely.
For the 2022-23 school year, Chen was primarily in charge of schedule changes, which were previously done through ROTB, but were moved to a Google Form format this year. Although Chen does not believe that the Google Form made implementing schedule changes much more convenient on the administrative side, she believes the online format is more convenient for students because it eliminates the need for them to wait in line.
Despite recognizing the reasons behind canceling ROTB, junior Olivia Ho says the event allowed for community building to take place before the school year began. She recalls how  it benefited her in her freshman year because it allowed her to meet new people.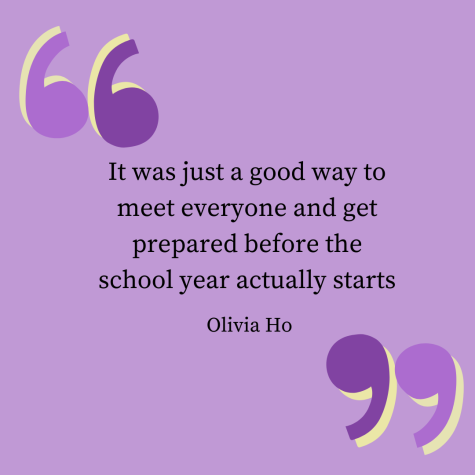 "I think for freshmen, ROTB is really helpful because they don't have community bonds with their classmates yet," Ho said. "It was just a good way to meet everyone and get prepared before the school year actually starts."
White agrees with Ho, saying that the orientation was beneficial in that sense; however, he argues that the structure of ROTB had primarily been beneficial for freshmen. This year, the freshmen attended an orientation called Matador Retreat, where they received their schedules and were led on a tour of the school by junior and senior link leaders. 
"I think it's great for the students," White said. "Some student was whining, 'Oh but it's so good to see people.' No, it wasn't. You stood in line for hours for nothing. In my dream world, [Matador Retreat] would be the first day of school. Monday [would be] Matador Retreat, which is freshman orientation. Upperclassmen [would] start on Tuesday. I would like to start advocating for it. We're the first school to not do [an orientation]. We invented it, and we're the first ones to give it up."
For more perspectives on school orientations around the district, view the embed below: