The preparation towards Advanced Placement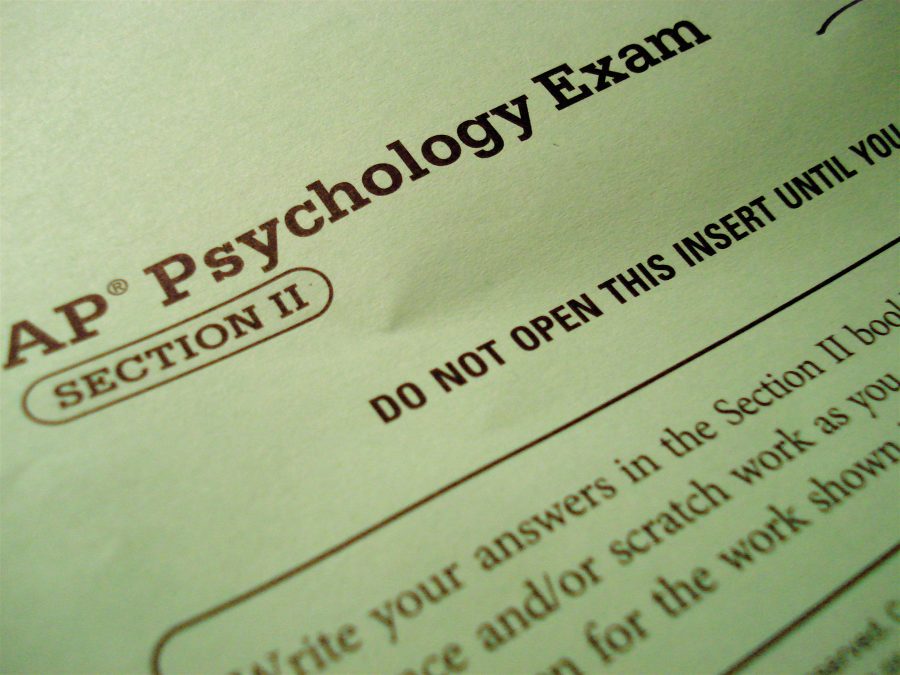 On Thursday, March 1st, school financial specialist Calvin Wong was seen at the office sorting papers and registering students who had signed up to take the AP exam. With registration papers all around him, Wong patiently went through each student's form and checked them. Though some students had signed up for the test early, most students had signed up last minute, causing Wong to rush in order to finish his job.
"AP registration is naturally really slow the first week and slow the second week but as of lunchtime today we had 1007 students sign up and we [processed] almost 200 of those 1000 students today," Wong said. "20% of the kids are waiting till the absolute last second to turn in their stuff, which makes it really tricky for the office."
Wong believes that the office is a very coordinated place making it easier for the AP exam registration to go smoothly. As a team, Wong and the other staff members are able to help many students enter and be confident about taking the AP exam.
"We are a little bit compartmentalized in that manner where Ms. Mandac and Ms. Palomino handle the bulk of the AP testing where I do most of the registration side and they handle administering and setting up the proctors and where the kids are going to go to take the test," Wong said.
However, for students, exams mark the time for major preparation. For sophomore Suhas Prasad, the exam preparations have begun to take place in his AP calculus BC class, as his math teacher recently asked the students to purchase their book to prepare for it.
"For calculus however, [Math and Computer Science Teacher] Mr. Deruiter makes us purchase these AP test workbooks and he spends about two weeks preparing for the AP test, so he has his own method for preparing for the [test]," Prasad said.
On the other hand, Prasad's AP Physics 1 class has not started in-class preparation for the AP exam.
"I feel physics is a bit more relaxed since we haven't had any talk of the AP test, yet," Prasad said. "Teachers haven't enforcing on registering for it, but mainly my calculus teacher that's been inquiring on if we signed up for it or not."
Junior Manish Kannan, who's taking the chemistry and Calculus BC test, sees the AP exam as something that is not too much work on top of regular class.
"I think I would recommend to take the AP test," Kannan said. "I took the AP test last year and I think it wasn't too bad of an experience."
Kannan also believes that his classes are doing enough to prepare him for the test.
"I don't think it is too stressful because I feel like the class itself helps prepare me for the AP Test," Kannan said. "I don't think it is too stressful because I feel like the class itself helps prepare me for the AP Test."
However, like Prasad, Sophomore Nitin Subramanian's  AP physics 1 class has not focused on the AP exam. Subramanian, instead, focuses on his school work and thinks that it would help him prepare for the exam.
"I don't spend a lot of time on [preparing for the AP Physics 1 AP exam] because the material is the same that you learn in class," Subramanian said. "[I think] studying for class already helps me do better on the AP test."
Wong believes that MVHS' culture is a reason why students, like Prasad and Subramanian, tend to take the AP test and also get a good score on it.
"For students they are trying to get some college credit and get ahead," Wong said. "We are a school that thrives academically our students are amazing [at] challenging themselves all the time to do their best so they try to make sure that they are taking challenging courses and most of them being the Advanced Placement ones."
About the Writer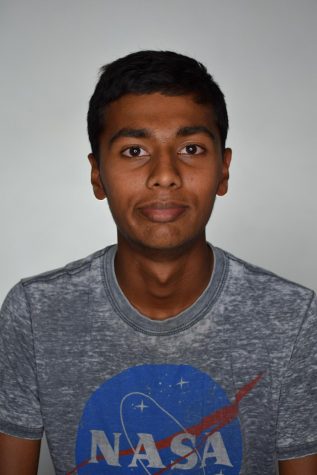 Aditya Dash, Staff Writer
Aditya Dash is a first year staff member of El Estoque Online. Interested in sports, he spends most of his free time on the NBA and the NFL. Aside from playing basketball, he is very enthusiastic about Neuroscience and Biology.