Powderpuff: Sophomores win 5-4 in shootout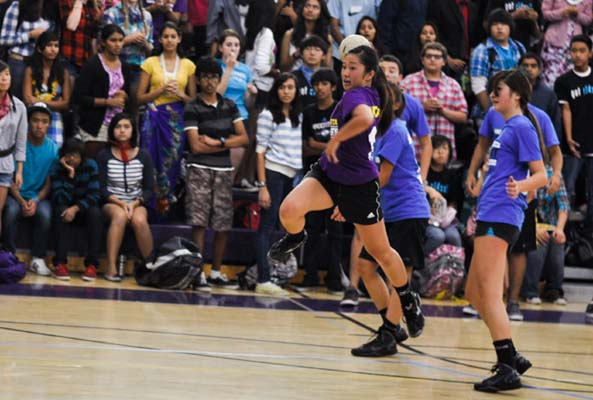 Carissa Chan
October 12, 2011
The sophomores come from two goals down to upset the seniors in the shootout 5-4 on the Oct. 12 Powderpuff finals. Video by Dickson Tsai. Music: "Give It To Me" by Alex, licensed under CC BY SA.
As the two teams faced each other in the final Powderpuff handball game, the class of 2014 staged a surprising comeback to defeat the 2012 seniors 5-4 in sudden death overtime. The seniors cruised in a 4-0 victory over the freshmen on Oct. 7 but were defeated by the sophomores in a tense game on Oct. 12. The sophomores, who had picked up a win against the juniors on Oct. 6, fell behind in the second period but came back with two goals to force sudden death and take the win.
The sophomores struck first in the game when sophomore Tiffany Tsai netted the ball just out of reach of senior goalkeeper Vivian Mueller, who had completely shut out the freshmen in the seniors' first match. The 2014 team extended their lead quickly as sophomore Sarah Im scored a goal minutes after the first. The seniors answered back when senior Savannah Day scored the first goal for 2012, narrowing the gap to one goal with the sophomores ahead 2-1.
The senior defense shut down the sophomores in the beginning of the second period, not allowing a single goal by 2014 while aggressively scoring goals of their own. Senior Hitomi Sugimoto tied the game with a hard shot at the sophomore net, and senior Justine Young followed with two consecutive goals to put the seniors ahead 4-2.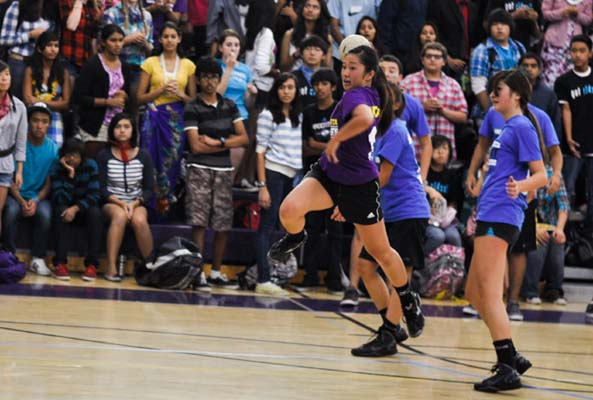 But after falling behind two goals, the sophomores rallied to tie the game with goals from Tsai and Im just minutes before the end of the period, forcing the teams into a tension-filled sudden death shootout. Each team was allowed to send one player up for a shot at the goal with only the goalkeeper as defense.
The sophomores took the first shot as Tsai scored a goal with a shot near the bottom of the net that Mueller was unable to block. In order to preserve the tie, the seniors had to score a goal as well, but senior Justine Young's shot was blocked by sophomore goalkeeper Charmaine Tam, giving the sophomores the victory.
"The sophomores played a really good game," senior Powderpuff cheerleader Yoyo Wang said. Other senior Powderpuff participants declined to comment on the game, while sophomores expressed pride in their class for accomplishing the feat.
The Powderpuff game, cheering routine and crowd participation each account for 5% of the total Homecoming score.