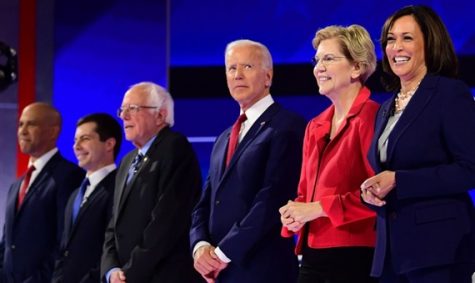 Lakshanyaa Ganesh, Oishee Misra, Emily Xia, Swara Tewari, and Neysa Singh

November 15, 2019
The result of the 2016 Presidential election was met with shock by many. The 2020 Presidential election, therefore, captures many Americans' attention, and the Democratic Party claims that their ultimate goal is to remove current President Donald Trump from office. It's hard to tell whether any of th...
Lakshanyaa Ganesh and Oishee Misra

October 26, 2019
Reflecting on our experiences with America's legal immigration system
Lakshanyaa Ganesh and Oishee Misra

September 22, 2019
t's easy to resign to dismay while attempting to stay informed about the latest news around the globe. That's why opinion editors Lakshanyaa Ganesh and Oishee Misra discuss the silver linings that emerge from the seemingly limitless "bad news" shared daily.  On episode one, they discuss the...