Asian American representation in politics
Examining the milestones of Asian American involvement in government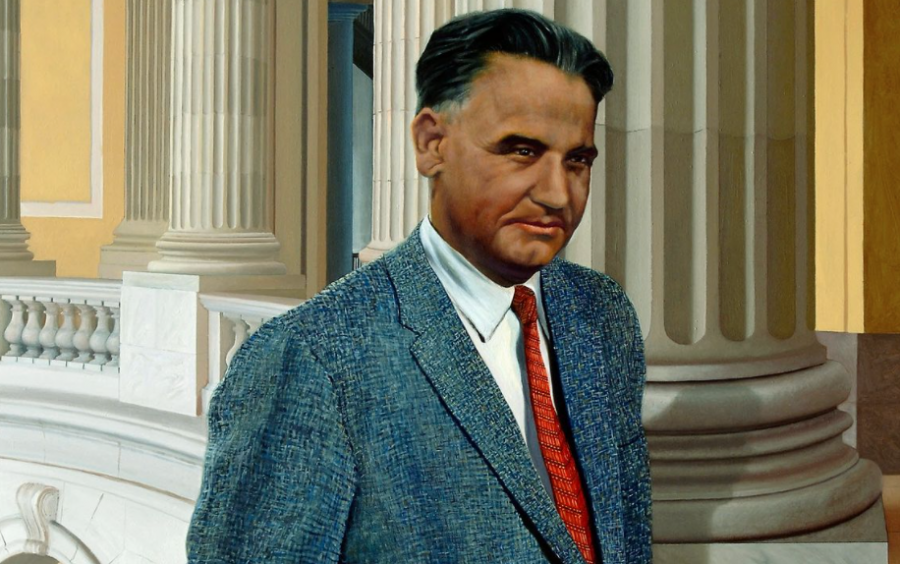 After centuries of discrimination, Asian Americans were granted naturalization in the U.S. just 55 years ago, due to Congress passing the Immigration and Nationality Act of 1965.
Previous acts passed since the 1940s had allowed immigrants to enter the U.S. and earn citizenship, but under restricted quotas, the privilege was severely limited. For immigrants entering the U.S., naturalization is the only way to become a U.S. citizen, along with the ability to run for political office and positions, aside from president and vice-president.
After becoming naturalized in 1949, Dalip Singh Saund immigrated to the U.S. and attended the University of California, Berkeley. Saund stated he was met with discrimination that had been deeply rooted in the country, his community and his school. In fact, he immigrated to the U.S. as the country was at its height in regards to discriminatory immigration laws.
Saund realized that the best way for him to make a living was by working in the agriculture industry, as immigrants had limited job opportunities at the time. The discrimination and lack of opportunities that Saund faced further sparked his interest in politics, specifically pertaining to South Asian immigration. In the 1940s, he helped create the Indian Association of America, a grassroots organization which played a crucial role in passing the Luce–Celler Act of 1946, which set a quota of 100 immigrants from the Philippines and 100 from India. As a result, for the first time, people from these nations were allowed to naturalize as citizens. This was the same act that allowed Saund to become naturalized and run for office. He then became the first Asian American and first Indian immigrant elected to Congress in 1956. 
From running for a judgeship to being elected to the House of Representatives, Saund broke many barriers that barred Asian Americans from holding positions in local, state and national governments. Saund's journey from being a prominent leader in his community to a Congressman became one of the earliest blueprints for Asian Americans who sought and still seek to make their voices heard in politics. 
As Congress began to see more diversity, more Asian Americans began running for office. In 1964, Japanese American Patsy Mink earned a seat in the House of Representatives for Hawaii and served for 24 years. Mink's victory marked a huge step forward for diversity as the first woman of color elected into Congress.
As both a woman and Asian American, Mink faced many societal and cultural forces, but her advocacy for women's rights and Asian American equality helped pave the way and demonstrate that women of color are capable of breaking boundaries in the political sphere.
In 1964 and 1968, Hawaiian Sen. Hiram Fong ran for president. Though his two campaigns were ultimately unsuccessful, Fong was the first Asian American to run a presidential campaign. Fong's parents were Cantonese immigrants, and he claimed throughout his political career that he would dedicate his power and position to being a representative and surrogate spokesman for the Asian American community.
More recently, Asian Americans in politics have gotten more mainstream coverage. Asian American politician Nikki Haley, born to an Indian American Sikh family in South Carolina, quickly became one of the leading figures of the GOP. Haley was a Republican representative and then governor of South Carolina, becoming the youngest governor in the country at the age of 38. President Donald Trump chose her to serve in his cabinet, where she was the U.S. ambassador to the United Nations for almost two years until she left at the end of 2018, for reasons unknown.
Two candidates with Asian and Pacific Islander backgrounds even ran and got national attention in this year's presidential election. Candidates Andrew Yang and Kamala Harris competed to be the nominee for the Democratic Party, yet the two young candidates withdrew early in the year, both endorsing President-elect Joe Biden.
Yang, a second-generation Taiwanese American, ran on modern policies such as universal basic income, human-centered capitalism and achieving net-zero emissions by 2049. He has an entrepreneurial background and founded Venture for America, an organization dedicated to rejuvenating local economies. 
Although he did not become the nominee, he has stated that he would run for office again. Though Yang's campaign ended early 2020, the impact he made on the Asian American community is lasting, as he proved that people with a similar ethnic background are able to aim for high positions, such as being president. 
Kamala Harris, who was born in a multiracial family with a Jamaican father and Indian mother, served as the District Attorney of San Francisco for seven years before running for Attorney General of California in 2011. Harris became the first South Asian American to hold the office of Attorney General in California's history, and later became a senator in California. Biden chose Harris to be his running mate in this year's election, and following their victory, Harris will be the first South Asian vice president in history, as well as the first female vice president.
More locally, Rohit Khanna, an Indian American, is the representative for one of the top Asian American majority districts in the country, California's 17th District. MVHS is situated within this district, Khanna's election and involvement in our local community is a prime example of what the country's Asian American population needs: representation in government. 
According to our school profile, 80% of MVHS students are Asian, and between 2000 and 2010, the Asian American population grew 43%. Right now, Asian Americans and Pacific Islanders are the fastest-growing racial group in the U.S.
Asian Americans and Pacific Islanders accounted for only 2.9% of the White House's top staff positions in 2019, according to a report by the Joint Center. What's especially alarming is how people of color only account for 13.7%, despite 38% of the U.S. population being people of color. 
Housing, immigration, census and education are just a few of the many issues that concern the Asian American community. Those within the Asian American community are most familiar with concerns and policies pertaining to the racial group, which makes it crucial that those elected into Congress and political offices can adequately represent the current populations' needs and voices. Despite the leading and influential figures we've seen, as well as the progress in combating discrimination within politics, it's important to emphasize the need to continue the involvement of Asian American voices.
About the Writers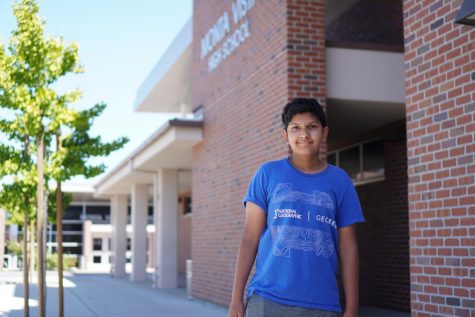 Krish Dev, Opinion Editor
Krish is currently a sophomore and a multimedia opinion editor for El Estoque. He enjoys traveling to new places and learning random knowledge about a variety of topics. He also likes to keep up with the latest in world news and technology. In his free time, he is usually watching videos, listening to audiobooks and podcasts or playing videogames.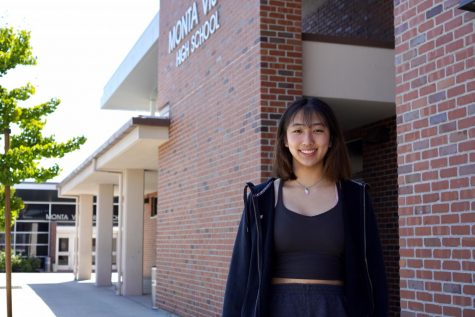 Leanna Sun, Staff Writer
Leanna is currently a senior and staff writer for El Estoque. She is a member of Monta Vista's Varsity Girls Volleyball Team, and enjoys watching Netflix, spending time with friends and family and napping in her free time. She loves traveling and hopes to explore new places in the future.