IASA hosts first in-person Spotlite on India in two years
Diving deeper into the night of cultural performances
On Friday, April 15, MV's Indo-American Student Association hosted its annual Spotlite on India event in person after two years. The evening was filled with numerous cultural music and dance performances, a skit on embracing the duality of being Indian-American and a farewell to the IASA senior officers.
"It was incredibly, unbelievably difficult," IASA President and senior Atmaja Patil said. "[Spotlite was] something I've never done or seen before, [and it was] like leading people through the blind. I didn't know what needed to be done next sometimes, so figuring [that] out on my own was definitely quite the struggle."
Patil says that the IASA officer team had to overcome numerous obstacles while preparing for the show, such as navigating COVID-19 concerns, garnering student interest through promotion and organizing the various acts and scripts for the event.
"Our Tuesday rehearsal didn't go great, but everyone understood [what] need[ed] to be fixed and put that time and effort in," Patil said. "Every single brunch, lunch and tutorial, people were doing things for the show, so the day of the show was a lot better."
IASA Secretary and junior Sneha Agarwal concurs, sharing that the preparation process for Spotlite was "a really long process", and required a lot of moving parts to function — food, the planning committee, emcee acts, singing, booking the auditorium, finding chaperones, etc. Additionally, since it was the first Spotlite after two years, most of the management team had never been a part of it in-person before. Nonetheless, Agarwal shares that "it was a new experience for everyone, but it was a challenge that was really fun to navigate through." 
Spotlite on India received a full house, since many parents of performers attended the event. Radha Sundar, the mother and music instructor of senior Hiranya Sundar, expressed that she was "very proud" to see her daughter play the veena, a South Asian chordophone instrument, at Spotlite.
"I felt like it was a wonderful program," Sundar said. "They had these small snippets of drama while the stage was being prepped and it was so funny and nice, but [at the same time], I could relate to what was happening."
Junior Ambhranee Yakkundi performed with the a capella group "Curryations," the Bharatanatyam group "Chammak Challos" and MV Raas, and sang the Indian national anthem during the event. Her father Nachiketa Yakkundi says his favorite performances of the night were MV Bhangra, who was "full of energy," MV Raas and the "hilarious" emcee skit.
"I was in tears," Yakkundi said. "It was so heartening [to see my daughter perform]. I had multiple moments of pride, and yes, I was in tears. It was just an amazing experience."
The highlight of the night for many audience members were the acts from the emcees, which focused on teenagers in the United States embracing both their Indian and American identities. Spotlite emcee and junior Anika Mathur explains that "in previous years, Spotlite has always had a Bollywood-themed emcee skit, where there's a Shah Rukh Khan and a Kajol (Indian actors), but we wanted to make fun of that and make it more relatable for MVHS students and families."
Seeing the positive response from audience members was "heartening" for MV IASA officers and the planning committee, who had been preparing for the night of the performance since December. The officers worked after school and during lunch for months by themselves to pull off the event, with help from IASA adviser Sushma Bana.
Although Patil was "almost brought to tears" by the bittersweet thought of Spotlite 2022 being both her first and last show, she places her trust in underclassmen officers to carry the future of IASA. 
"When parents or adults run shows, they run it in a way that's relevant to them," Patil said. "[But] this show is meant to be relevant to us. It is for students, by students, to help [them understand] that Indian culture is not uncool — it is pretty freaking cool. And hopefully, a night like this help[ed] them appreciate that."
About the Writers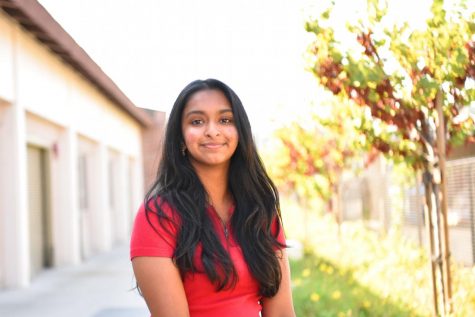 Shivani Madhan, Opinion Editor
Shivani is currently a senior and an opinion editor for El Estoque. She is a Branch Head for MV Speech and the Vice President of MV Neuroscience Club. In her free time, she likes to draw, read a variety of works and share her never-ending knowledge on her latest obsession with her friends.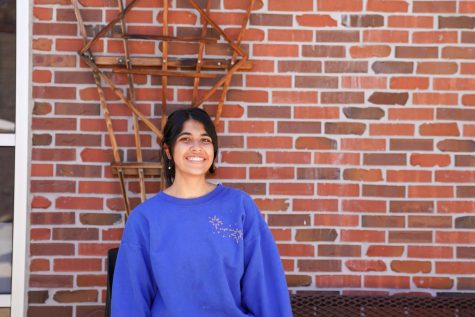 Jiya Singh, Arts and Entertainment Editor
Jiya is currently a senior and an Arts and Entertainment editor for El Estoque. In her free time, she enjoys pretending she isn't a theatre kid, crocheting, playing guitar and watching way too many TV sitcoms.