Minimum wage increases as local businesses struggle with pandemic
Pandemic mitigates potential impacts
On Jan. 1, the Cupertino minimum wage of $16.40 per hour, the annual increase guaranteed by Ordinance No. 2151, went into effect. The City Council voted for the measure in 2016 to keep up with inflation, significantly higher than the $7.25 federal level minimum wage.
All workers, including minors, who perform at least two hours of work weekly in Cupertino are guaranteed the minimum wage. The policy of increasing the minimum wage annually was put into place in 2016 after a 2015 economic analysis on potential minimum wage increases in Santa Clara County.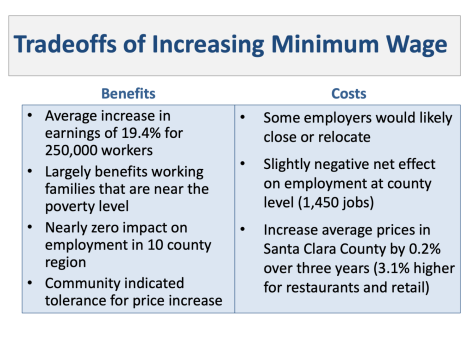 According to CEO of the Cupertino Chamber of Commerce Anjali Kausar, local businesses have been prepared for the yearly increase and are not impacted in a major way. Moreover, Kausar believes most businesses already pay their employees, including high school students, more than the minimum wage, especially because of the competitive Cupertino job market.
Kausar attributes employee shortages and struggling local businesses to the COVID-19 pandemic. In fact, she thinks the minimum wage increase has been overshadowed by the pandemic.
"​​COVID has been something that no one had planned for or knew about and we are going into our third year with it," Kausar said. "That minimum wage [ordinance] has kind of lost what it was supposed to do. We have to figure out how to support our local businesses — they need to be able to stay open in order to hire employees and pay wages."
The Cupertino Chamber of Commerce has been trying to help small businesses in various ways, including webinars, loans, grants, news resources and more, all available on the Cupertino city website. Consumers play a key role in ensuring the survival of local businesses during the pandemic.
"I think we just really have to emphasize 'shop local, stay local' to support our local businesses," Kausar said. "I think if the community can shop in Cupertino, we have a lot of businesses here that would benefit. We have lots of restaurants and lots of other service businesses that are here, so I would encourage people to 'shop local, stay local.'"
About the Contributor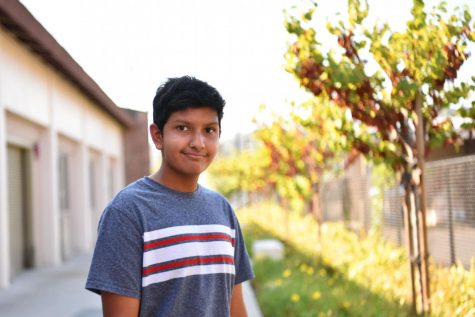 Krish Dev, Website Editor
Krish is currently a junior and a Website Editor for El Estoque. He enjoys traveling to new places and learning random knowledge about a variety of topics. He also likes to keep up with the latest in world news and technology. In his free time, he is usually watching videos, listening to audiobooks and podcasts, or playing videogames.