A taste from home: Japanese club prepares yakisoba for its members
The officers of Japanese club make a traditional Japanese dish
"Mizu?" Water?
"Hai, mizu." Yes. A Japanese club officer balanced the bowl of water precariously as she handed it off to the other. Crackling and sizzling sounds filled the air, and the unique smell of the Japanese traditional noodle, yakisoba, wafted through the halls, its scent reaching to the end of the B building.
The officers worked together without exchanging many words, aside from the occasional request for other ingredients. They moved as a team, alternating who was pouring water, adding seasoning and stirring the mixture. They divided the yakisoba into small servings for each member of the club, making sure everyone got a bowl before digging in themselves.
On Jan. 23, the Japanese club made yakisoba outside of room B210 during lunch. Yakisoba is a Japanese noodle stir-fry dish. While soba itself is made of buckwheat flour, yakisoba is normally created with regular wheat noodles, as demonstrated within the officers' dish.
According to officer and sophomore Nagisa Yoshida, yakisoba is extremely easy and quick to make — its ingredients consist of the yakisoba with a seasoning the officers bought at a Japanese market called Marukai, along with canola oil, water and any choice of vegetables. When asked about the ingredients in the mystery seasoning, Yoshida carefully read the ingredients and described them: a lot of sodium, sugar, salt and various crushed up vegetables like tomatoes and onions.
Yakisoba is considered a street food in Japan, mainly served in households for lunch or dinner and at summer festivals. According to Yoshida and her fellow officer and sophomore Rena Watanabe, there are stalls called Yatai that serve yakisoba for less than five dollars, which is where they had most of their memories with the dish.
Sophomore Neo Nishino, a member of the club, lived in Japan for a year, and he believes that even though the dish is the same in both countries, his view on it is different based on his location.
"I guess when you eat yakisoba in Japan, you eat it with friends," Nishino said.
"But here, you eat it more with your family. In Japan, it's a thing you eat everyday, you don't get tired of it, but here [in America] you eat more bread and rice."
Nishino, Watanabe and Yoshida all share the same sentiment in regards to what yakisoba means to them and their connection with Japanese culture.
"Since my mom is from Japan, and one of her dishes is yakisoba, I actually eat it quite a lot," Nishino said. "It means home, it means family."
Watanabe agrees, and as she eats her lunch, she summarizes all of her thoughts and feelings: "It reminds me of home."
Click below for images of the cooking process. Photos by Emily Xia and Zara Iqbal
About the Contributors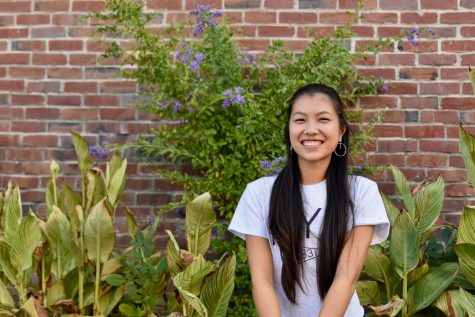 Emily Xia, Managing Editor
Emily Xia is currently a managing editor in both journalism classes. She spends her time on El Estoque writing stories, designing pages and creating graphics. Outside of school, she enjoys drinking boba and practicing color guard.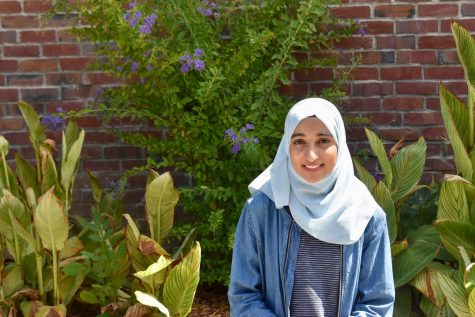 Zara Iqbal, Copy Editor
Zara Iqbal is currently a senior and copy editor for El Estoque.