Three weeks have passed since the chaos and fun of Homecoming week have come to a close. This year, Leadership decided to try something completely different instead of traditional Quad Decs: skits.
While skits are done every year for Homecoming at other schools in the district such as Cupertino HS and Lynbrook HS, this was something much different from what MVHS leadership has usually done. Even though they were going in blind, many students from leadership believe that the week and skits turned out to be a success.
Increased support
Class of 2019 president sophomore Derek Zheng believed that Homecoming went relatively well for his class and that his class office was happy with what they had accomplished during the week.
"It was pretty fun to try out the new skits," Zheng said, "It was definitely something more new."
Zheng initially had not known what to expect with the new activity since his class had to collaborate with other grade levels to make preparations. Despite this, Zheng noticed that with the commencement of skits and poster making, there were more students participating in Homecoming. This was not simply through dancing and acting in the skits, but cheering in the audience as well.
"I loved seeing the people who came out and watched and overall the amount of support and participation we got," Zheng said.
Junior Andrea Chang, IDC class representative, believes that the skits were a success because of all the support Leadership received. Choreographers, dancers, actors and other volunteers had come out to help in the process. Besides those actively working with leadership, Chang also saw that a lot of students had come to sit on the amphitheater steps and watch the skits to support their fellow classmates. Even though there was all of this participation during Homecoming week itself, she wishes there were more people who had come to help with skit decs prior to the week, and would like to see the number increase next year.
"This is the first year we're doing it and it's kind of like a trial run, so obviously next year will be a lot better, so stay tuned," Chang said.
Learning from the experience
Similar to Zheng, freshman class officer Dan Sachs had also not known what to expect from the skits. As it was his first Homecoming of high school, he had no past experiences to compare to.
While he did believe that Homecoming week was successful, Sachs does see some room for improvement in upcoming years. He thinks that compared to other classes, freshman participation was on the lower side because the students had not gotten to know each yet. The class especially had difficulty finding people who were willing to act in the skits or help in the preparation. Sachs also hopes for more specific instructions next year, so each class would do the same amount of preparation. For example, different classes had a different number of backdrops for their skits. Even though there were some setbacks, he did notice that students seemed more excited after their first experience.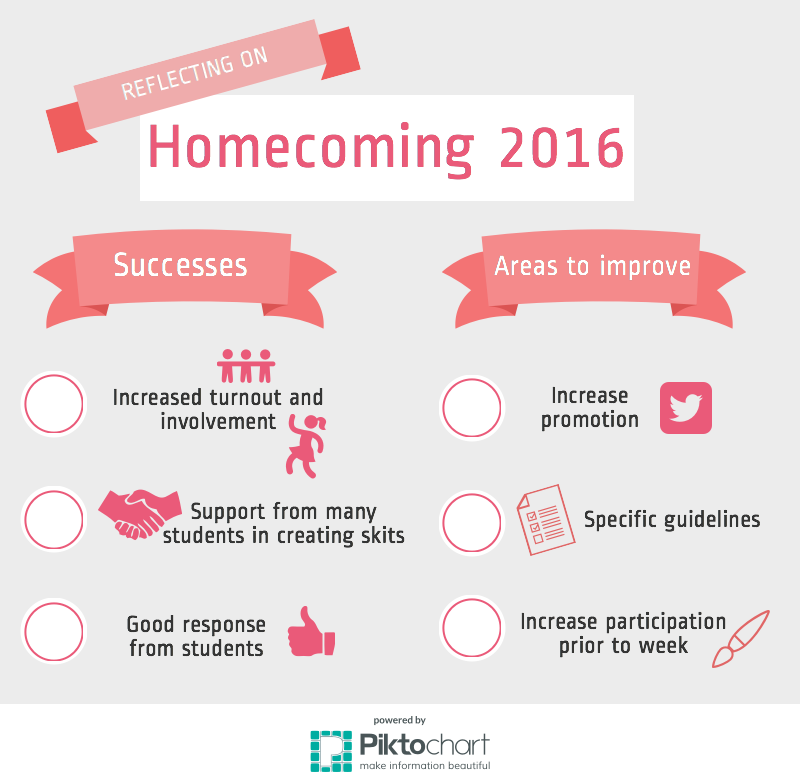 "After the skits [students said] 'Oh I wish we could do this again,' and so I think people are looking forward to doing it next year," Sachs said.
Sachs did find the preparation process time consuming during the school year, as Leadership had to work on the script for skits and preparing for the rally for students in addition to their usual homework load. He needed to ask teachers for a few extensions in order to balance the workload.
Hard work pays off
In order to make sure everything was ready on time, leadership students had to be at school by 6 a.m. to practice skits and stay until 6 p.m. for poster making. According to Bull Spirit Lead Commissioner senior Margaret Schwiebert, seniors also practiced outside of school and even earlier on the day of their skit. As MVHS didn't have a massive number of students participating in the skits compared to other schools, leadership was unable to spread the work as much. Some leadership students had to participate in the skit in addition to their responsibility to organize, creating a very stressful situation.
"I think a lot of [the challenge] was just like staying sane through the process because I know at times class office and other people would be really stressed," Schwiebert said.
With a decreased amount of sleep and a normal homework load, she said it was hard to support each other under the stress. Yet the relief she felt when it was finished and the product of their work made her feel that Homecoming was very successful. She believes that a larger amount of students may have made the performances more successful, but overall the seniors had done exceptionally well considering their lack of experience. Schwiebert thinks that all of their hard work payed off by how well the seniors had performed, the skits bringing a smile to her face every time she watches them. She thinks that many students were excited to watch the skits, and sees potential in them for next year's Homecoming.
"I hope that it carries on the legacy that it does and gets bigger of the years," Schwiebert said.