Campus Question: Why were there no bells on campus after announcements today?

Update: April 8, 2016: The bells have still not rung today. Executive assistant Diana Goularte says that facilities manager Chris Kenney is currently working with a technician to replace some parts and fix the system.
"When [the system] went out, it happened to go out right in the middle of announcements so the system was powered up completely," Goularte said. "They think that's why when they reset the server it burned out somehow."
Usually when the bells don't ring, it's for a specific purpose. Challenge Day, AP testing and other standardized tests are typically the reason behind the lack of bells during passing periods that that usually allows students to be late to class with the excuse of not having heard the bell.
Today was an exception. When asked why the bells weren't ringing, the principal's executive assistant, Diana Goularte, stared blankly at us for a moment.
Although the bells ring in the office, those working in the office hear them so often that at times, they don't even notice the buzzing sound.
"Believe it or not, we tune the bells out here in the office," Goularte said. "So sometimes we have to ask, 'Did the bell ring? Did you guys hear it? Ok, yes, good."
After being asked about why the bells weren't ringing, she got up, checked a few devices and talked to a few other people in the office before returning with the answer.
A few moments later she returned, explaining that she had just talked to the facilities manager Chris Kenney to solve the problem.
The announcements had also cut off without warning earlier in the day. Since the intercom and bells are linked, it appears that the system glitched. According to Goularte, the lack of bells was simply a technical difficulty.
Goularte says the bells will most likely be up and functioning by tomorrow.
About the Writer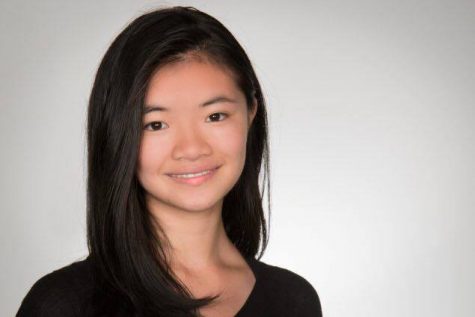 Ilena Peng, Staff writer
Ilena Peng is a senior with a love for tea, books and journalism. Formerly, Ilena was one of two editors-in-chief, as well as a news, entertainment and business editor.