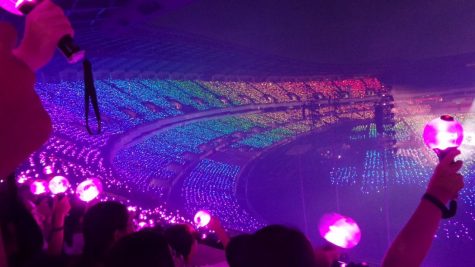 Sreya Kumar and Lakshanyaa Ganesh

May 23, 2019

Filed under OPINION
Stan. The term originated from rapper Eminem's 2000 hit of the same name, merging the words "stalker" and "fan". It has quickly evolved into a label young fans on social media proudly use, denoting the prestige their obsession with a figure in pop culture comes with. The term is common on...
December 11, 2017

Filed under ENTERTAINMENT
TS, or Bantan Sonyeondan, meaning "bulletproof boy scouts," is a Korean boy band composed of seven members that debuted under the company Bighit Entertainment in 2013. Since then, they have become extremely popular in the United States, even receiving awards in the Billboard Music Awards and the Americ...