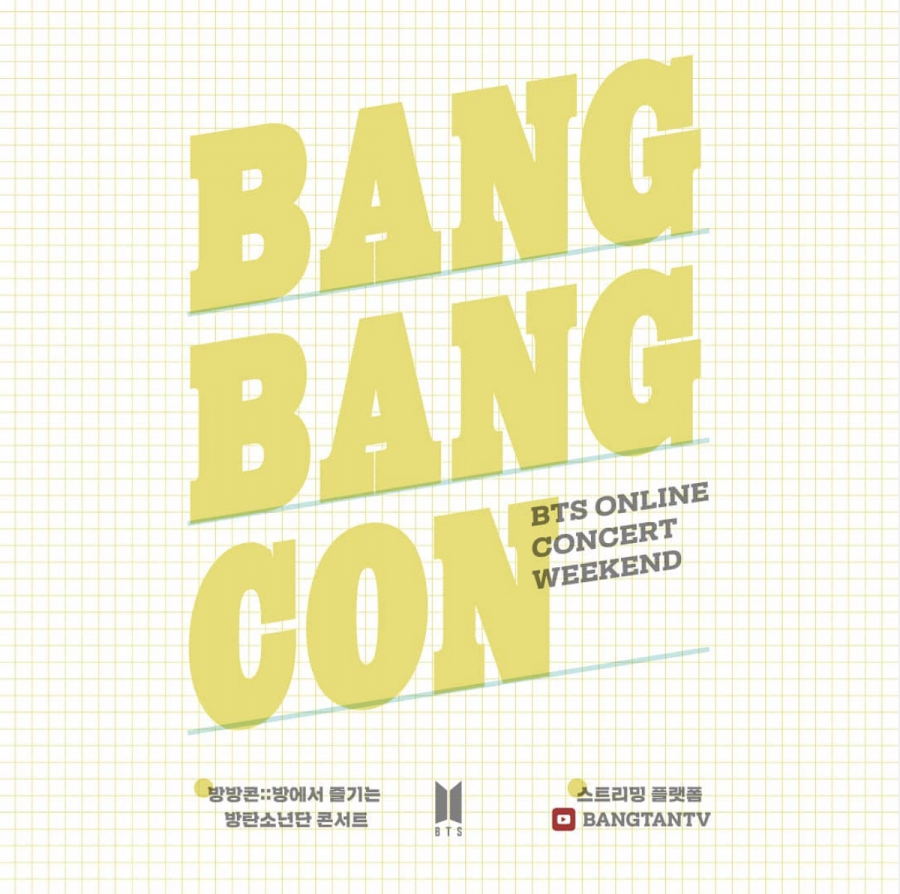 BTS/Bighit Official
COVID-19 and the entertainment industry
How COVID-19 concerns have caused long-awaited events to be canceled
When senior Shwetha Patil discovered that her favorite artist, BTS, would be having a concert in Santa Clara on April 25, she knew that she had to try to get tickets. As someone who has never attended a concert, Patil wanted her first live concert experience to be with a group she had followed for years. 
Because tickets for BTS concerts have sold out quickly in the past, Patil registered for the verified fan presale beforehand so she could buy tickets one day before the general population. On the day of the ticket sales, she sat for an hour in front of her computer on Ticketmaster.com, hoping for the slim chance of successfully buying a ticket. Her stress and preparation had been worth it — she and her friends were all able to secure seats for the concert.
"I ordered the tickets with my friends, and my hands were shaking because I was that excited," Patil said. "I was really happy because this is something that I've been really looking forward to for so long. BTS was the one thing that remained constant throughout my high school life — it was the one music that was always in my Spotify playlist."
However, with the shelter-in-place order that has been issued all across the U.S. during March, Bighit Entertainment, BTS's managing company, has officially announced that they would be postponing their tour in North America until further notice.
Though she initially reacted negatively to the probable cancellation, she eventually understood that she had to come to terms with the evolving situation and prioritize both her own health, as well as the health of those around her.
"I was really upset at first," Patil said. "But then I realized 'All right, just move on, whatever, it's happening. Accept it.' But when I see [other fans], they're blaming coronavirus on everything. I think it's a bit too much, because none of us could've expected that this would be happening. Just take it in full stride."
After senior Shinjan Biswambhara discovered that her trip to Coachella had to be postponed for the same reason, she reacted similarly. Originally, Biswambhara had planned her senior trip around the annual music festival that would have been held on the weekend of April 17. She planned exactly which artists she had been looking forward to seeing most and has been working out for months in preparation for the event.
View this post on Instagram
On March 10, it was confirmed that Coachella would officially be postponed until the weekends from Oct. 9 to Oct. 18. While Biswambhara still plans to go, she realizes that the new dates are extremely inconvenient in terms of her schedule.
"I wasn't sad because I knew I would [still] be going to it, but it's going to be so much more of a hassle in October," Biswambhara said. "I'm going to be in college — [I'll] have to fly out [and] plane tickets are probably going to be more expensive because I'm going to be in Oregon. And then I'm gonna have to take time out of school. […] It takes the excitement out of it because I have to plan so much around it."
In junior Shannon Wong's experience, a live concert often shows a different side of an artist, which was why she wanted to go with friends to singer Daniel Caesar's concert. The event was planned to take place on April 16 at the Frost Amphitheater in Palo Alto, which was perfect timing for Wong due to it being during the week of spring break. However, now that the concert has been postponed (though the postponed date is still unknown), she is unsure whether she can still attend. Regardless, she believes the postponement was the right decision. 
"I don't think coronavirus is going to get any better [by] April 16," Wong said. "Even if they have the concert, I'm not sure a ton of people would show up. And even if those people do show up, it's only contributing more to the spread of the coronavirus."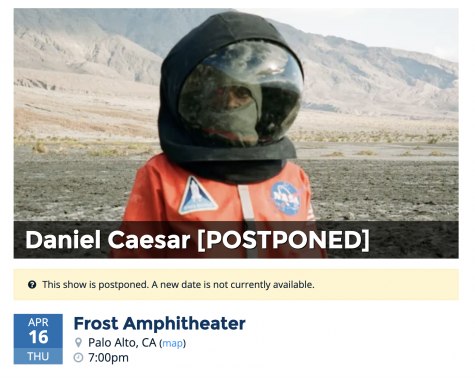 While Biswambhara also agrees that postponing Coachella was "a good call", she is disappointed in how the pandemic is unfolding and disrupting her final year at MVHS. From Senior Ball being combined with Junior Prom to her senior trip being canceled, she's had to come to terms with being unable to obtain an ideal senior year experience.
"I feel like my second-semester senior year, I never got the full experience," Biswambhara said. "First of all, I go to [MVHS], so it's just not the full experience because people don't go crazy as much. I feel like I was robbed of my senior year."
Ultimately, though Patil understands the sadness of anticipated events being canceled, she urges others to consider the global circumstances caused by COVID-19. Even though she isn't able to attend the concert anymore, she finds that she is still able to "connect back" to herself by listening to music while social distancing. 
"I'm upset, but it is what it is," Patil said. "The selfish part of me is like, 'oh my god, why did it have to happen to me?' But then I realized that this isn't something that I'm going through alone, it's something that the entire world is, and I can't be mad for one event being canceled in my life because of a global pandemic. That's just not reasonable. In the end, the most important thing is everyone's health, not my entertainment."