Sixty years after the 16th Street Baptist Church bombing, history teacher Bonnie Belshe gathered with 400 people in Birmingham, Alabama to attend the 2023 Forging Justice Commemoration conference for a week filled with tribute and development of history education. Having worked with program director Martha Bouyer in previous professional programs for history education, Belshe was invited to be a facilitating teacher at a pre-conference. With an attendance of 35 teachers, speakers aimed to expand and encourage history teaching during a time when historical curriculum are being restricted in classrooms.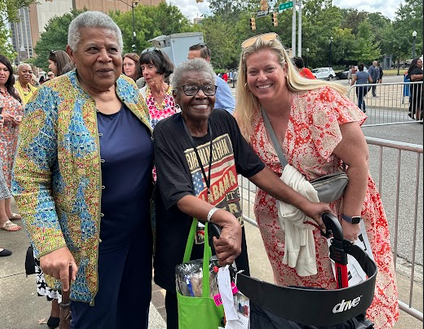 "[Bouyer] had just been at a conference on healing from traumatic historical events for communities, and she said, 'Birmingham needs this. Alabama needs this to heal and to work together as a community,'" Belshe said. "The experiences that I get from being part of this community and this professional development and then being able to bring it back here to our community is just invaluable."
Psychologists led sessions about the importance of providing trauma-informed care in classrooms and communities to work through the intergenerational trauma that results from historical events like the Baptist Church bombing. Survivors of the bombing, as well as people who were involved in the 1963 Birmingham Civil Rights Movement, spoke about their experiences. Belshe believes being able to openly address and work through the tragedy of the historical event, which was largely suppressed at the time, is an important form of healing for the community.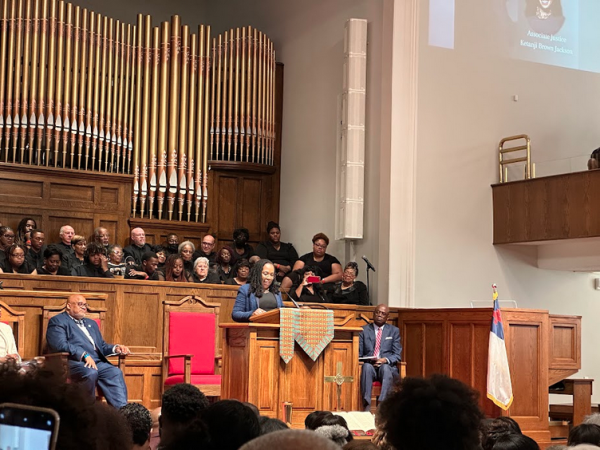 "I, in 20 years of experience of teaching and professional development programs, have never had a program that felt as impactful to me as this one," Belshe said. "Not just about the history teaching pieces, but how that can be a lens for helping to heal trauma and [the] importance of it. Thinking about our role as teachers in a community, we have to engage with the students [about] what is happening in [their] world today, and that really shone through from this conference."
Several keynote speakers — such as Ketanji Brown Jackson, an Associate Justice of the Supreme Court — shared insight on what justice and commemoration today looks like within communities related to these sites. Belshe says a highlight of the conference was participating in celebrations of African American culture. Wenonah High School students helped bake and distribute sweet potato pies, a cultural touchstone of the African American community. A local Birmingham dance troupe also showcased traditional West African dancing and drumming.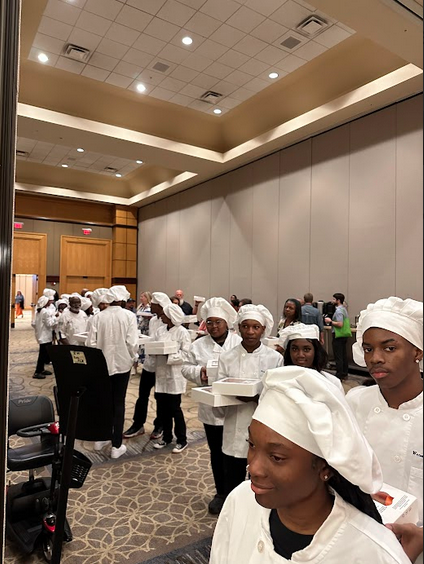 "We weren't just [learning] about how we were feeling and how we were thinking but also hearing the music and these drums and seeing the dancing and tasting the pies," Belshe said. "Really, that entire experience that we had [was amazing]."
Despite the heavy topics that were covered, Belshe believes working together as a community lifted spirits and allowed the conference to be a fulfilling experience.
"It was an incredibly heavy week, and in some ways, was emotionally exhausting by the end of every day," Belshe said. "[But] it really is communal work that we were doing. I wasn't carrying this emotional load by myself. I am taking on the emotional load and working for others who are there as well. We are sharing it and having that sense of togetherness. It's not a joyful week of commemoration, but there was joy in people being together."