Health and Ethnic Studies
What the Health and Ethnic Studies course requirements mean for incoming freshmen
MVHS will implement a new course option of one semester each of Health and Ethnic Studies for freshmen star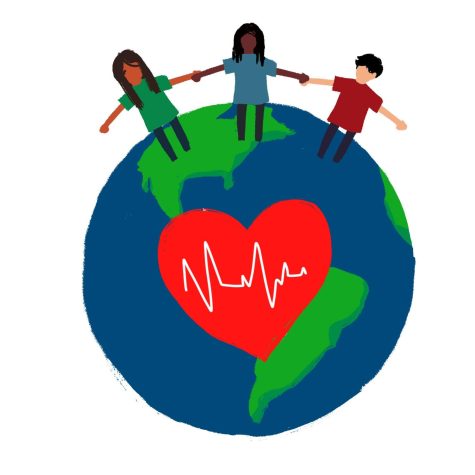 ting the 2023-24 school year, and it will be mandated for all in the 2024-25 school year, as required by California state code AB 101. The Health course includes mental health and coping education, addiction awareness, healthy lifestyle practices and first aid, while the Ethnic Studies course allows students to learn about different perspectives, underrepresented communities and collaborate with others to develop real-world solutions to racial inequality. While the new courses will reduce the freedom around elective course selection, Drama teacher Hannah Gould believes that there are benefits to introducing the requirements.
"Both courses offer the opportunity to address issues that have been in Advisories, like social emotional, psychological well being, empathy, building understanding and systemic racism," Gould said. "[So] getting people to treat themselves and each other with respect and in healthy ways makes sense to do that right when people are entering high school."
History teacher and coordinator for Ethnic Studies Usiel Meraz Cerna agrees with Gould and emphasizes the importance of allowing students to take in different viewpoints from cultures around the world.
"Having a special focus on an area that I think has been missing [is important]. It's been obviously missing because we see it [with] the kinds of conversations we have in public over race, ethnicity and different understandings," Meraz Cerna said. "I think this helps give us some unified understanding so that we'll be on somewhat of a similar page on some of these ideas and [history]."
Like Meraz Cerna, Assistant Principal Janice Chen emphasizes the benefits of bringing such courses early into students' education, highlighting the importance of healthy habits and learning about different perspectives.
"[Educating] people about each other's identities or cultures [or] backgrounds is a huge step towards promoting inclusivity and care for others," Chen said. "It's a way [to end] hate, judgment, racism and prejudices."
However, a potential drawback of the added courses is the impact on elective enrollment. With Health and Ethnic Studies as a 2024-25 requirement for all freshmen, MVHS may struggle to encourage students to sign up for electives such as Drama and Art, which already face declining enrollment. To counter this obstacle, the district will be allowing freshmen to select their top seven courses instead of the normal six courses, to hopefully reduce the negative effects.
Gould believes there are many changes the district and administration can add to increase signups for electives and restructure course requirements and selection, such as giving students more autonomy in their decisions or redistributing funding.
"[The school] has funding that isn't directly based on the students that we have here," Gould said. "And so while the district is shrinking and there are fewer teachers at [MVHS], we're still making the same amount of money. They give us raises every year, and instead of [that] they could take some of the extra money and redistribute it to keep the same number of sections open, the same number of teachers employed, but have fewer [students] in [a] section."
At the end of the day, Meraz Cerna believes courses like Ethnic Studies are ultimately important to introduce into the freshman curriculum for more students to become aware of important discussion topics.
"Our English and History classes [are] where we might more [be able to] directly talk about race and ethnicity in terms of historical experience and expression," Meraz Cerna said. "And now [having] this opportunity to have those conversations in ways that perhaps people didn't think about before [are essential]."