New beginnings
Exploring alum college adjustment journeys
In her freshman year at Scripps College — a private women's college in Claremont, California — MVHS alum '20 Serena Liu was one of two Asian people in her Core 1 class — a class focused on "diversifying one's process of thought and narrative." As the class discussed "Minor Feelings" by Cathy Park Hong, a book about the Asian-American experience, Liu found herself being constantly singled out and asked for her thoughts by her professor due to the fact that she was Asian-American herself. Though she believes he had "no ill intentions," Liu felt the experience was "jarring" and was a contrast to what she experienced at MVHS, where "almost everyone" was Asian so she was never singled out in that manner.
"We had affinity groups for certain ethnicities, cultures and religions [at MVHS], [so] I never felt the need to join any of that because I always felt like I was the majority," Liu said. "I didn't feel like I couldn't find a community. That [was] until I came to college. I saw the demographics and I was like, 'Wow, there are a lot of white people.'"
Compared to the 80% Asian student body at MVHS, the Scripps' student body of approximately 1,000 students is 17% Asian. Liu shares that she found solace in meeting other Asian-Americans because her identity helped facilitate networking and friendships.
"[At MVHS, being Asian-American] wasn't anything special," Liu said. "But [at Scripps], I definitely went through [the experience] of finding myself and my own identity [because I was] exposed [to] a predominantly white institution."
Despite Scripps being 50% white, Liu says the minority groups attending the school are much more diverse than at MVHS, especially regarding mindsets. MVHS alum '21 Nelson Mu, who attends UC Santa Barbara, agrees that attending college has exposed him to a broad variety of communities. For example, Mu shares that his participation in a labor organizing group, where there are almost no other Asians and the "vast majority" of participants are Latinx, gave him exposure to new ideas. Even among people pursuing the same major, Mu acknowledges that everyone's path is different, resulting in a less competitive environment.
"[My] college experience is so unique," Mu said. "Everybody's pursuit of [their] major is so diverse that it's difficult to stack yourself up against other people. College is a lot more about improving yourself than it is about doing better than all of your peers."
MVHS alum '21 Eugene Yoon, who currently attends Carnegie Mellon University, echoes Mu's sentiment, sharing that he is now able to better enjoy activities he participates in thanks to the absence of overly competitive peers. Yet, he also acknowledges the challenges that come with newfound independence.
"[At] Monta Vista, I was doing things just for the sake of it, and it did not make me happy," Yoon said. "Being in college, I'm able to do things a little bit out of my own spirit. It's been helpful for me [in] managing my mental health while enjoying the things that I do. But with that freedom also comes the fear of being irresponsible."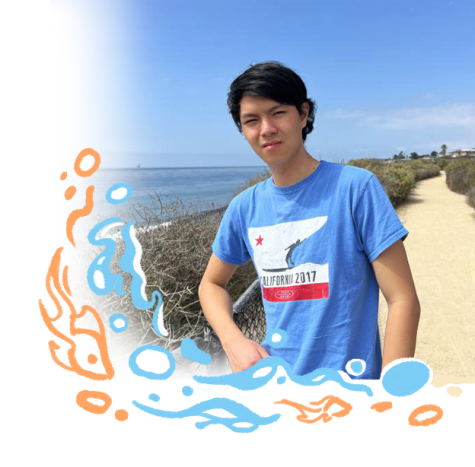 While adapting to college life, both Liu and Mu initially struggled with time management, citing motivational and productivity challenges. Mu in particular struggled with his workload and was stunned by the pace of the courses: contrary to the slow start of high school, Mu shares that his professors lectured course material on the first day.
With a student body of roughly 26,000 students, Mu considers UCSB a large university. Mu feels that one of the biggest advantages of being at such a large university are the amount of opportunities, especially in terms of clubs and organizations. For example, according to Mu, there are at least six Chinese related clubs at UCSB, as opposed to the single Chinese Honor Society club at MVHS.
However, Yoon, whose school has a population of approximately 14,000 students, explains that smaller college sizes were the deciding factor when he was applying for colleges. He believes that obtaining a high level of education is correlated with cultivating student-teacher relationships, and CMU's smaller size has allowed him to connect with professors on a "more personal basis," which he feels has "greatly impacted how [he] learned."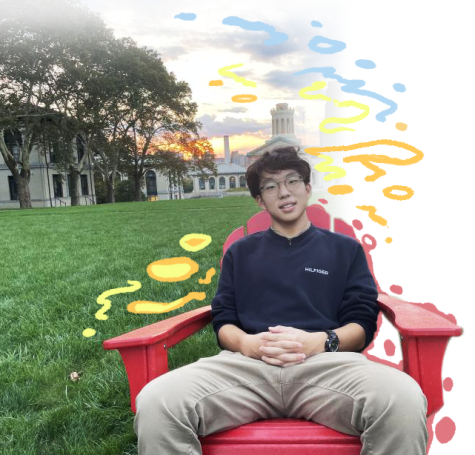 Liu, whose college has around 1,000 students, agrees that smaller schools are great for networking and connecting with professors but believes that smaller schools can impair one's social life by fostering clique culture.
"If you are not vibing with someone at a big school, you always have the option to just find someone completely new and it'll be fine," Liu said. "But at a small school, if you don't vibe with someone, you can't just cut off ties that easily [because] finding a new group is a lot harder."
Despite some of the difficulties she experienced at college, Liu shares that her time away from MVHS has ultimately helped her understand that MVHS students struggle due to high standards. Thus, Liu advises that students should not prioritize academic success at the expense of their well-being and self-worth. 
"I feel like college applications really force people to reevaluate their self worth, which I think is so unhealthy," Liu said. "But everyone at Monta Vista [should] be proud of what they've done. [College is the] start of something new. It's not the end, it's [the beginning]."