Throwing away my fear
Reflecting on the impact of Speech Club on my life
I am, and will always be, an introvert. No one can tell me otherwise. Let's face it, anyone who knew me in elementary school will probably remember me as the girl who was perpetually hunched over and reading, ignoring anyone who tried to talk to me. I never raised my hand, never tried to join a group and always asked my teachers if I could work solo on group projects. 
But when 6th grade rolled around, my parents decided: new year, new school, new you! The minute they heard that Kennedy Middle School had a well-known Speech club, they gently coerced me into joining. 
In competitive speech, there are different types of speech categories called branches, with each branch having different rules and formats. I had no idea what I was getting into when I chose Interpretation, where you have to choose a published work such as a book or movie, cut it to fit within a time limit and perform it. In other words, it's like a 10-minute play without props. I thought it sounded fun. Relaxing, even. Not serious.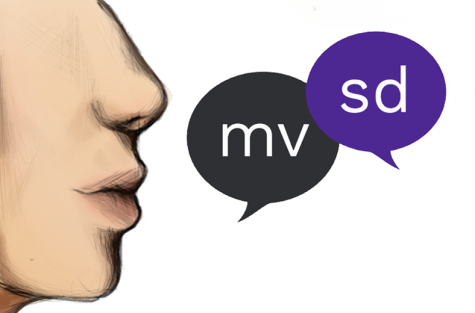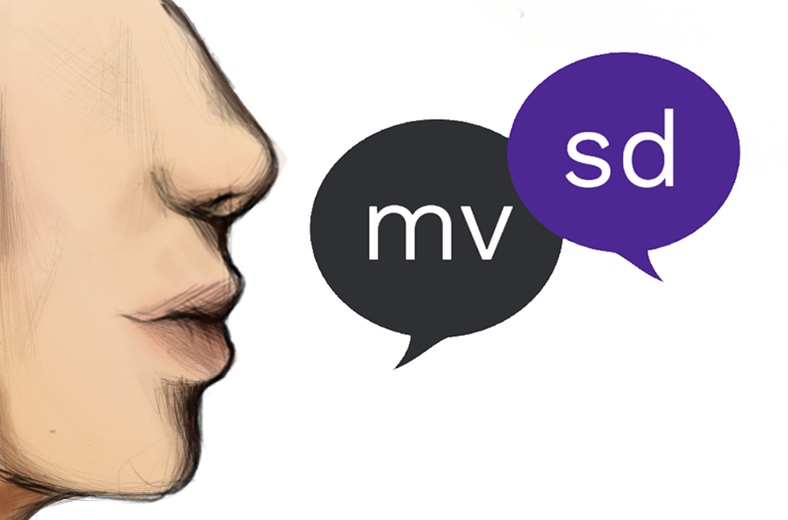 Now I call it social waterboarding.
My first year in Speech Club was filled with chaotic shenanigans of doing embarrassing acting exercises in front of the whole class and forcing myself to pull stupid faces. I chose to participate in a specific event called Duo Interpretation, which, as the name says, is an Interpretation speech done by two people. The problem was that my partner Sarah and I were both incredibly shy. To quote a guy from my math class who overheard me talking about Sarah, "Sarah talks?!"
We stumbled through everything that we were supposed to do. Playing charades to practice our acting (I miserably failed at miming a backpack; apparently, it looked like I was playing dead in a coffin), performing our speech in front of a speech captain only to completely blank out because neither of us really knew what we were doing, absolutely failing at the end of the year tournament — we were really living our best lives there. Note the sarcasm.
It's funny that I was so scared. I didn't realize it, but every time I walked into the Speech Club classroom, it got a little bit easier to dust off my unused vocal cords. Every mistake I made was met by clapping and cheering, and I laughed more than I thought I ever could, even as I was forced into a spotlight of fear. The words started flowing easier, I was popping from character to character faster, and before I knew it, it was my sophomore year of high school.
It really only occurred to me to realize how far I'd come when I had to give a testimony at my baptism. Weird moment, I know, but it was such an awkward occasion that I cannot believe what really came out of it. I was standing in these shapeless white robes in front of the whole Sunday service and had not practiced my speech in the slightest. According to all previous experience, I should be shaking in my shoes and barely able to speak! But for a moment, as I was looking out at all the faces staring back at me, I thought, "this won't be so bad." 
I spoke, screwed up on a few words, yet I laughed like I'd gotten used to doing. I had something I wanted to say, and to be able to let it all out felt so much more rewarding than holding it in. 
And let's be honest here, am I amazing at competitive speech? Not really. Am I all of a sudden a social butterfly? God, no. But I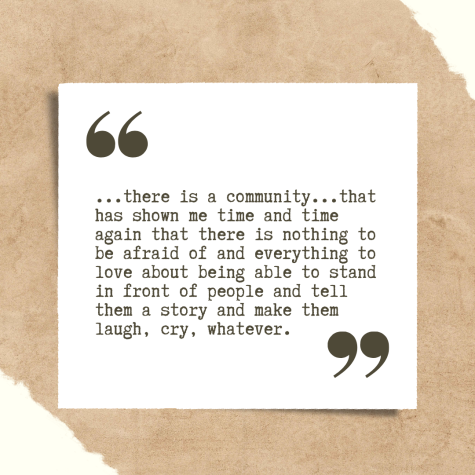 don't go to Speech to win awards. I don't go to Speech to convert into a socialite. I go to each meeting, week after week because there is a community that has given me so much confidence, that has shown me time and time again that there is nothing to be afraid of and everything to love about being able to stand in front of people and tell them a story and make them laugh, cry, whatever. 
I like to say that Speech made me lose my sense of shame. Which it did to some extent. There is no place for embarrassment in Interpretation. God knows it goes out the window the moment I have to dance like a bobblehead on steroids for laughs. 
But more importantly, it took away my fear. It is my weekly dose of confidence and my vaccine against fear. I would not give it up for anything.