"30" is an excellent showcase of vulnerability
Adele's first album in six years is an emotional masterpiece
After a six year hiatus, singer-songwriter Adele's long-awaited album "30" was released on Nov. 19, making it her fourth studio album. Known for her soulful, powerful voice, Adele rose to fame and won her first Grammy shortly after releasing her first album, "19," in 2008. She has since amassed a total of 15 Grammys and remains a global superstar. 
Throughout the 12 tracks of "30," Adele presents an ambitious performance full of varied sounds and genres. The album tells a story of Adele's processing of her recent divorce with Simon Konecki, capitalizing on her battle with her inner doubts as well as her journey of rediscovering self love. The tone of the album, much heavier than Adele's previous works, presents a story of a failed marriage, grief and healing. Though at first songs from the album seem overly solemn, "30" is Adele's most self-aware and vulnerable album yet.
"Easy On Me," the album's only single, was released on Oct. 15 and is reminiscent of Adele's old music — it emphasizes her powerful vocals with a simple piano backing track. But where the track, and the majority of the album, differs from her other music, is that she reflects on herself as opposed to being spiteful towards her ex-lovers. In her popular songs "Rolling in the Deep" and "Set Fire to the Rain," Adele wishes her exes the same amount of pain that she felt. In "30," Adele acknowledges her divorce and its consequences and asks for understanding — from herself, her 9-year-old son and her ex-husband. "Easy On Me" centers around asking others for grace, and as a result, excels in showing Adele's vulnerability.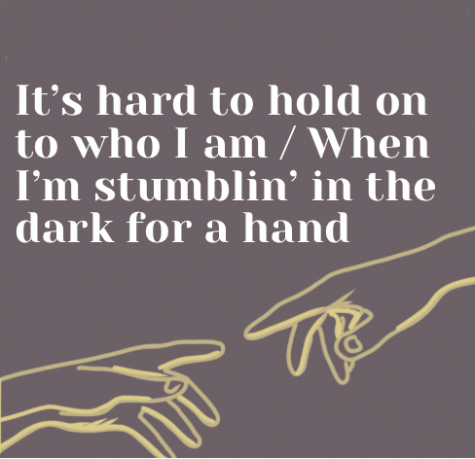 That same vulnerability extends to "My Little Love," the third track on "30," which explains Adele's divorce to her son. A standout song in the album, the song features snippets of candid bedtime conversations where Adele talks about what her divorce means to her son. Towards the end of the song, Adele features a voice message of her at her lowest point, crying and admitting that she feels lonely and isolated. The short clips of conversation blend Adele's sultry voice and the melody perfectly and make the song extremely emotional.
"Easy On Me" and "My Little Love" are incredibly soulful and excel in communicating Adele's emotions, but their tones are sharply contrasted by the next two tracks — "Cry Your Heart Out" and "Oh My God," which feature more upbeat, modern-sounding music. Though "Cry Your Heart Out" is upbeat, it still delves into Adele's depression when she was at her lowest point in her divorce.
Adele's battle with depression and self-loathing are also prominent topics in the song "Hold On." Adele uses the metaphor of "holding on" and explains variations of its meaning as she grows older. In "Hold On," she sings, "It's hard to hold on to who I am / When I'm stumblin' in the dark for a hand," demonstrating Adele's struggles — as if she is slipping and about to fall. Later, Adele sings, "Let pain be gracious / Love will soon come / Just hold, hold on." The way "hold on" is used changes from despair to a reason to continue, and is a pivotal moment of Adele's self-growth and empowerment.
Adele also uses the mood of her songs to project her state of mind, which is seen in the beginning of "Hold On" since it appears solemn and with almost no backing track. As a result, to those who do not pay much attention to lyrics, the slow mournful ballads central to this song and many others like "All Night Parking" and "To Be Loved" become repetitive and draining, causing songs to seemingly drag on longer than they should.   
"Can I Get It," the sixth track on "30," is one of the album's pitfalls. A 2010s pop-esque song, it has no standout features. The song lyrics convey Adele's desire to be in a serious romantic relationship as opposed to a casual one, but leave no room for interpretation and are mostly surface level. Sonically, "Can I Get It" feels out of place on "30" and serves as an unnecessary buffer among purposeful songs.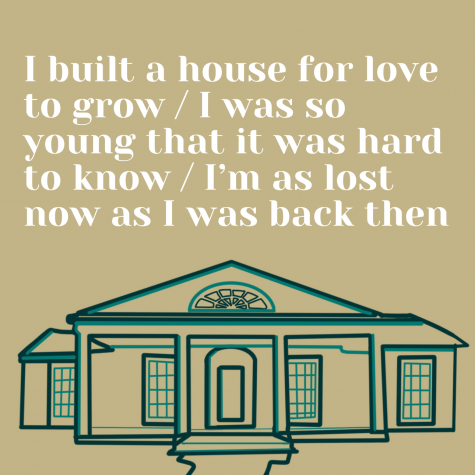 The 11th track "To Be Loved" captures the essence of "30" as a whole. It is a slow ballad backed by simple piano chords, the mood similar to that of "Easy On Me," "Hold On" and "All Night Parking." However, despite the repetition of the style of song, "To Be Loved" explores the impacts of Adele's divorce in her life, retelling the story of her failed marriage, making it a quintessential example of what "30" is all about. She sings, "I built a house for a love to grow / I was so young that it was hard to know / I'm as lost now as I was back then," referencing how her son growing up in a loving household was a priority for her, even over her own happiness. She acknowledges her unpreparedness going into the relationship, and doesn't spite her ex-husband like she did to her ex-lovers in her previous albums, "19," "21" and "25" — she instead looks back on her relationship as a whole and acknowledges what exactly went wrong.
"30" paints a picture of Adele's emotional maturity and self-awareness. It experiments with many genres—R&B backing tracks, solemn violin and gospel choruses. Her album does an excellent job of telling a story of emotional turmoil, acceptance and healing. However, the album falls short on excitement and caters mostly towards those who are interested in the deep topics discussed through her lyrics. Despite this, Adele's emotive lyrics and powerful vocals, "30" still serves as one of her most impactful and emotional albums.
Overall rating: 4/5