FUHSD implements on-campus COVID-19 procedures
Exploring how students diagnosed with COVID-19 are quarantined
With an 84% vaccination rate, Santa Clara County has surpassed initial estimates of 60% to 70% for COVID-19 herd immunity. However, according to Yale Medicine, variants and varying vaccination rates across the state make it difficult to conclude anything — forcing state, county and district officials to determine sustainable social distancing and testing protocols.
As outlined by the Santa Clara County Public Health department, schools are encouraged to require masking indoors and outdoors and enforce social distancing.
FUHSD now offers COVID-19 testing on all five of its campuses on specific days so any student or staff can be tested every week, with unvaccinated staff members being required to be tested each week. The tests at MVHS are conducted by Inspire Diagnostics on Wednesdays and consist of a rapid antigen test (20 minutes to get results) followed by a PCR test (up to three days to get results) if the antigen test yields a positive result.
Upon learning of a COVID-19 case, either from Santa Clara County Health or from a parent, MVHS' COVID-19 Designee and Assistant Principal Janice Chen begins the contact tracing process by informing each of the teachers of the student. Students who have not self-reported their vaccination records in at-risk classes are then required to take a COVID-19 test and are excused from class until their test results are returned.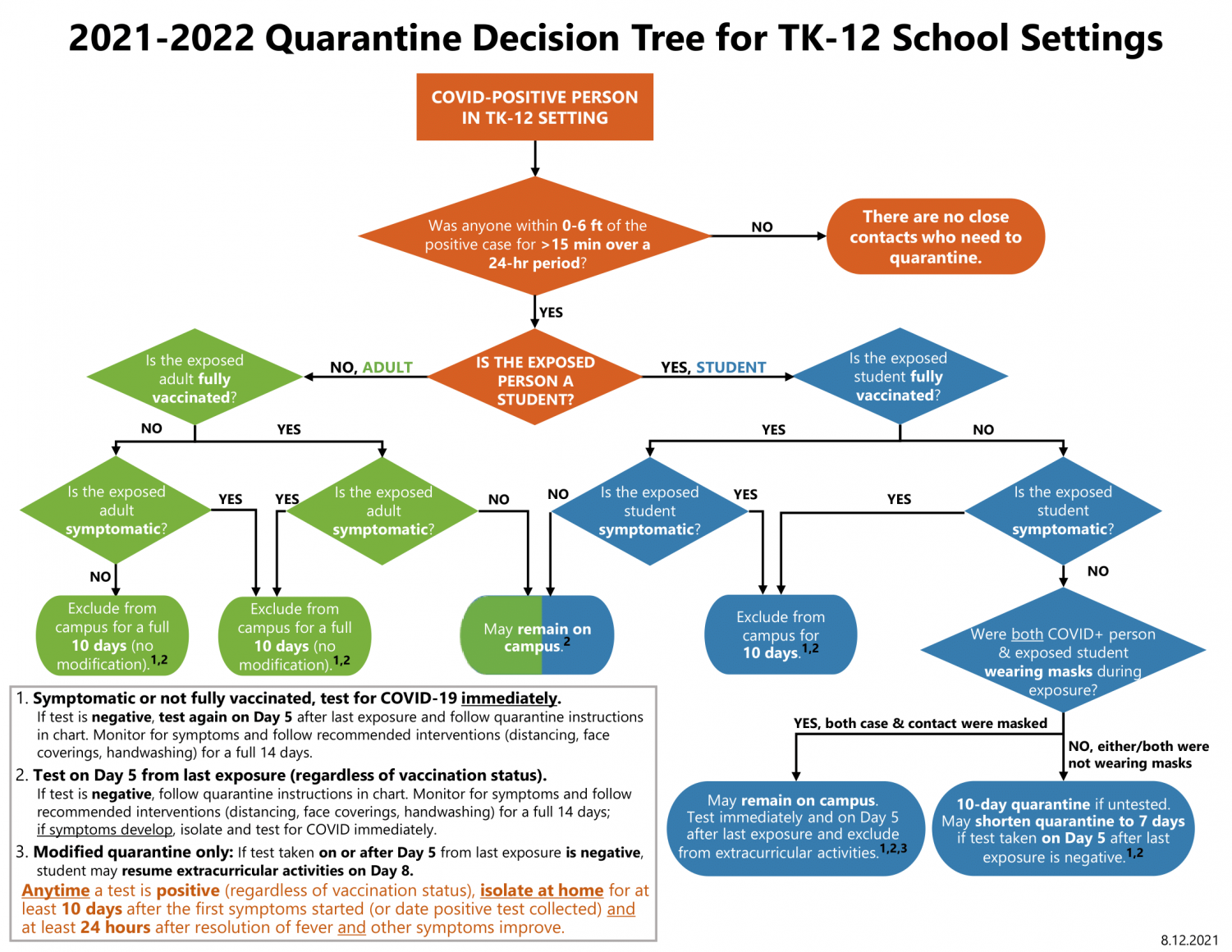 "When I'm walking around, our students are so good about masks," Chen said. "I know that must help so much as to why our numbers might be lower than the other sites so far. I am prepared, though, for [more cases] to happen because I feel like it's something that we need to be prepared for and it's just a reality that it's going to happen."
The contact tracing process consists of determining the last day an infected student was on campus and collecting class attendance rosters from every class within the 48 hours prior to that day. This includes rosters from school sports and tutorial check-ins as well conversations with teachers and the infected student themselves. These students are identified as "close contacts" and are notified via email immediately.
According to Chen, this process works on a case by case basis. For example, in classes with a seating chart and limited movement, Chen is then allowed to mark only table groups within a six foot radius who've been in contact with the positive student for over 15 minutes as close contacts, whereas the same may not apply for teammates in contact sports.
All unvaccinated and vaccinated close contacts with symptoms are required to self-quarantine for at least five days. Chen refers to a district provided COVID-19 procedure flow-chart.
For sophomore Pranay Gangaram, whose older brother contracted COVID-19 in late August, he states teachers were more than willing to provide time for him to self-quarantine while waiting for test-results.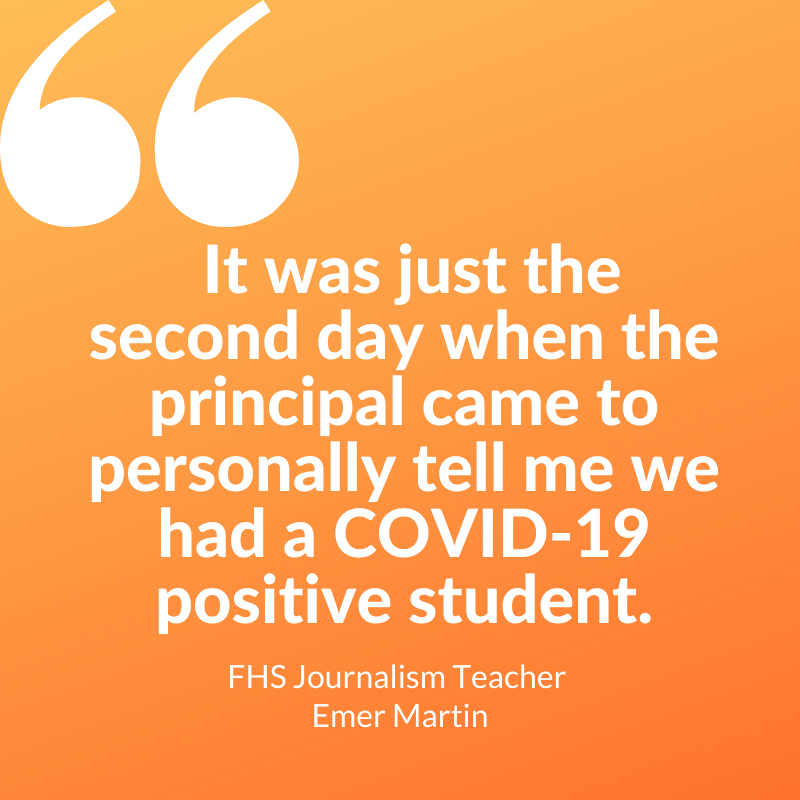 "We kept [the news] with the teachers and waited for my test results to come back … [which] were negative," Gangaram said. "My teachers were accommodating and told me to take a few days to relax and not push myself. I wasn't feeling any symptoms [so] I went ahead and did some assignments."
Fremont High School English teacher Emer Martin also recounts hearing about her first student case of COVID-19.
"We had come in with a lot of trepidation … [and] I felt very unsafe," Martin said. "It was just the second day when the principal and the person from the district office, who was managing COVID-19, came to personally tell me that we had a COVID-19 positive student in the class. I've had one [case] more since then."
While MVHS has had one case as of Sept. 13, FUHSD as a district has had a total of 22 cases since opening in August. Hence, COVID-19 protocol remains an integral part of responding to new variants as well as providing confidence and security to students and staff.
"It was nice to get the notification in-person — it seemed kind of caring," Martin said. "And I really liked that they have established testing stations because I've decided I'm just going to test every Friday … And that puts my mind at ease and I'm grateful that the district is doing that."
About the Writer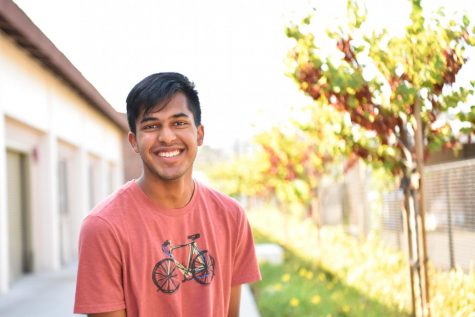 Devin Gupta, Managing and Web Editor
Devin is currently a senior and a third-year staff writer, managing editor and website editor for El Estoque. In his free time, he enjoys skateboarding and watching Star Trek.