Leaders grapple with COVID-19 restrictions
ASB and Leadership members reflect on the impact of the return to in-person
Despite the cancellation of the Welcome Back and Homecoming Dances by the FUHSD district board due to safety concerns regarding COVID-19, both Associated Student Body council and student class councils have continued planning in-person events, mostly revolving around Homecoming skits. ASB President and senior Ajit Chamraj believes the cancellation, however, wasn't unreasonable.
"ASB had no role or say in [the Welcome Back Dance's] cancellation," Chamraj said. "Obviously it sucks, but it's a matter of public safety, so I understand the district's point of view. Some schools in Palo Alto had a welcome back dance and it did not go well. If one kid has [COVID-19] it's gonna be nearly impossible to contact trace 600 other kids who attend the dance."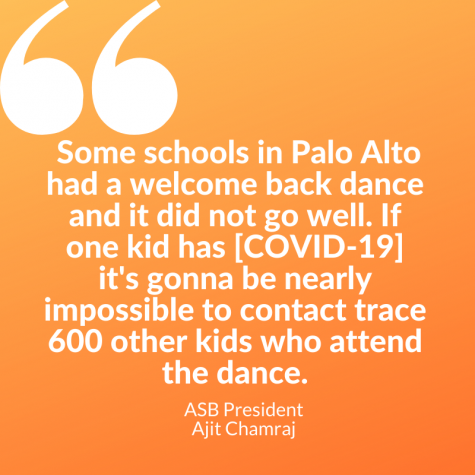 While sophomore Class President Kayley Kim believes the cancellation is unfortunate, she feels that her class didn't experience the full brunt of losing a dance in comparison to other classes since it had "never experienced a Back-to-School dance before."
For now, most school events are planned around COVID-19 restrictions. Senior Class President Cindy Zou explained that events during school hours, like last month's Welcome Back Rally, are planned and executed with these restrictions in mind. 
"If you have more than 1,000 people in one space, you have to make sure that they're all vaccinated," Zou said. "There were a lot of COVID guidelines that we had to work around, but I think regardless of that, it was really successful. With everything [going on] it was a really great way to start off the year. I think everyone had a good time."
Zou said that because less than 1000 students attended the rally, vaccination didn't need to be enforced. She also noted that events outside of school hours find similar success and are allowed more flexibility regarding COVID-19 restrictions from ones during school hours, regardless of whether or not they're held on campus. The Senior Sunrise on Aug. 18 was one of such events. Because the event was held before school hours, Zou and Leadership didn't have any regulations against handing out food during the event. 
View this post on Instagram
As for events currently being planned, Chamraj, Zou and other class officers say that Homecoming is currently the primary focus for the near future. All four classes are currently holding several dance practices and skit decoration sessions both during and outside of school to prepare for the upcoming event. However, restrictions haven't been the only obstacles class officers have encountered back on campus. 
"I think [we're working on] just getting more participation in Homecoming," junior Class President Justine Garcia said. "We haven't had more people yet, because it's just been over the summer and everyone's busy. We're advertising in our classes now and we're talking to more people, which is way better."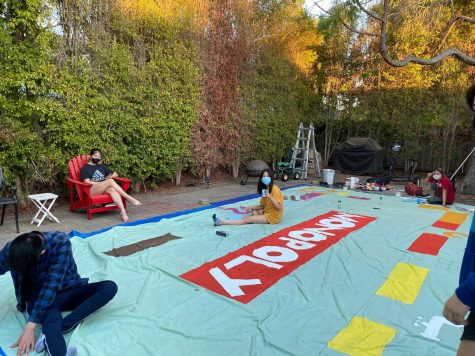 While working on improving class participation, Garcia says that working in Leadership has been easier since returning in person, especially within her class office.
"The dynamic is really good in my class office," Garcia said. "We're able to just talk to each other and the communication is much easier now because we don't have to wait for a Zoom class."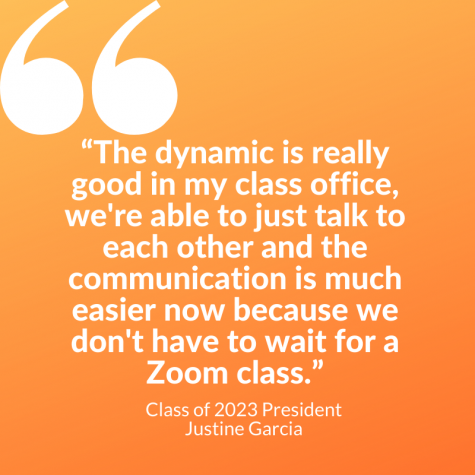 While the Homecoming dance has also been canceled, ASB plans to host an alternate event on the same date, according to Chamraj. The district board has final authority regarding whether or not school events are allowed to happen.    
However, Chamraj added the ASB is hopeful that COVID-19 restrictions will loosen once the second semester begins, and says that ASB and class office plan to take full advantage of them if they do.
"In the future, assuming that COVID-19 guidelines will relax [during] second semester, we'll definitely have dances to make up for the ones we lost [during] first semester," Chamraj said. "Usually there aren't any dances second semester other than Junior Prom and Senior Ball, so I think having other dances second semester instead of first [semester] isn't that unfavorable."
About the Contributor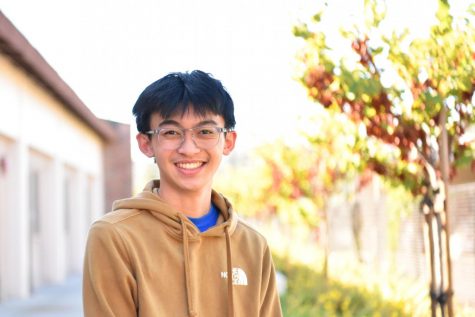 Jefferson Le, News Editor
Jefferson is currently a senior, third-year staff writer and News Editor for El Estoque. In his free time, he likes to go hiking and play games like Valorant.