A shelf of memories: MVHS communities collections of different items
Exploring what various people in the MVHS community collect
A handful of MVHS people in the MVHS community collect different items.  Sophomore Rhea Mittal, sophomore Colin Ong and chemistry teacher Joe Roan all collect different items, though each has varying motives for doing so. Mittal collects dolls because of a tradition passed down from her parents, Roan collects shoes because of his memories of shoes and Ong collects his Funko Pops because of his love for anime and video games.
RIA MITTAL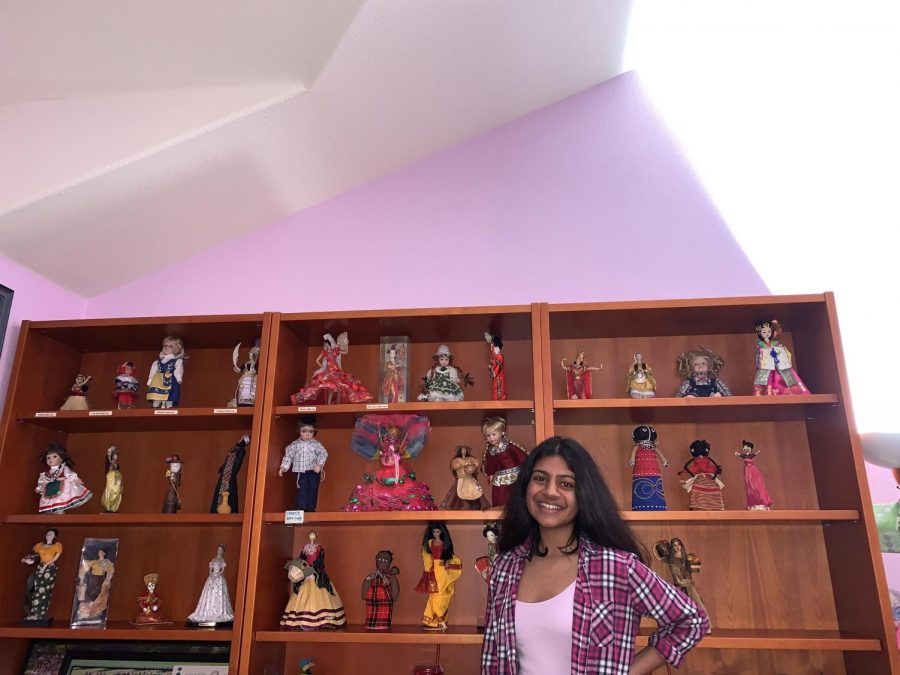 Sophomore Ria Mittal continued her parents' tradition of collecting dolls. Her parents first started collecting when she was born in Hawaii, after seeing a doll collection in the hospital. 
Mittal currently has 34 dolls and has collected a doll from every country she has been to. However, her favorite doll is from a country she hasn't visited.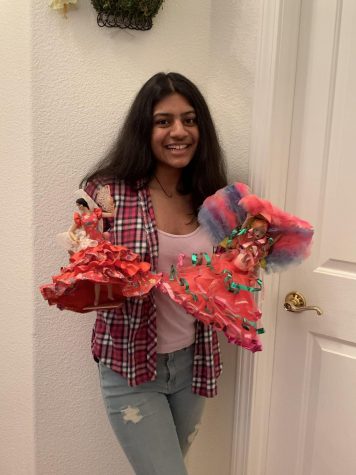 "My favorite doll is from Brazil," Mittal said. "And it's one of my favorites because the dress is really unique and I feel like it really represents the culture … It's my favorite [also] because my dad went there and he was gone for a long time and [brought] the doll [back]."
According to Mittal, she pays an average of $40 for the dolls she buys when traveling and mainly looks for dolls that represent the culture of where she has went. 
To complete her collection of dolls, she says her collection will be complete after she has collected a doll from every country in the world. 
"Hopefully [I will] have one [from] every country and that's probably not going to happen because there are a lot of countries," Mittal said. "[If I complete it], it would just be like, 'Yay, like I did it,' and I would find something else to collect."
Overall, Mittal enjoys keeping her dolls out on display in a large display case on her wall.  The display case holds all of her favorite dolls.
 The dolls remind her of the vacations she and her family have taken to different places and enjoyable moments from each of them.
"There are some trips we went on that I really enjoyed, and those are my favorite dolls because the trips are so memorable," Mittal said. "It does [give me a sense of pride] because I have all my dolls on my bookshelf, so whenever I look at them, I feel kind of happy and it reminds me of those happy memories we had."
JOE ROAN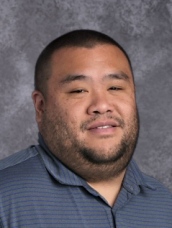 Chemistry teacher Joe Roan's interest in collecting was also sparked early on as a child. Unlike Mittal, however, his interests lie in collecting basketball sneakers. 
"I've been a big basketball fan my whole life — my first basketball moment in my life was when I was four and a half years old," Roan said. "I watched Micheal Jordan and Dominique Wilkins in a slam dunk contest in 1988. [Jordan] famously wore the White Cement 3s and he jumped from the free-throw line to win it in Chicago. Sneaker culture has been a part of my whole life."
Roan collects mainly older shoes. In general, he prefers shoes that are performance-based. As for the design of the shoes themselves, he tries to find ones that have a retro aesthetic to fit his own style.
"I adopted sneakers that I used to call 'kicks' back in my day — I like everything [made for] performance," Roan said. "Now, it's all about hype and stuff so they call me an 'OG.' I'm not [an OG] in my definition, but I have a lot of older shoes that have been retroed a lot."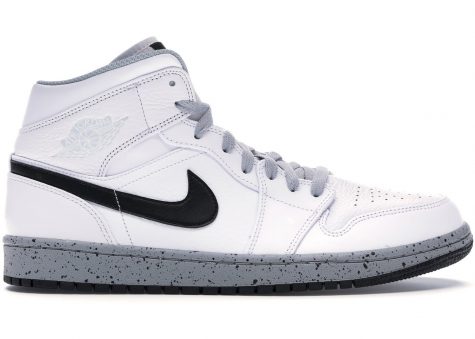 Because of the early childhood experience, Roan's favorite shoes are the Air Jordan 3 Retro 'White Cement' 3s. Inspired by the 1988 Dunk Contest, he now owns a pair of them himself. The 'White Cement' 3s have a value of $285 in "good" condition. To Roan, having expensive sneakers is "cool" but not necessary. 
"[Shoes are] a luxury, not a need," Roan said. "It's always cool to see what people are doing with all the collaborations. I don't have to have something, obviously if I want it, then I'll try to get it if it's in my means financially. Some of these [shoes] are ridiculously priced."
COLLIN ONG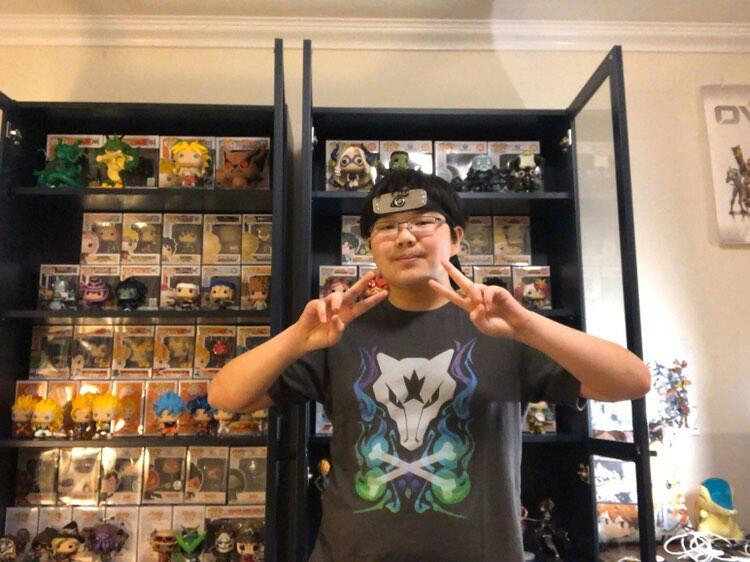 Sophomore Collin Ong collects Funko Pops, which are pop culture figures of characters from  different games, movies and TV shows. Ong was first introduced to Funko Pops through his cousin, who gave him a Funko Pop of an X-Men character. 
"[My cousin] gave me a Funko Pop and it was an X-Men pop," Ong said. "Which I wasn't really into at the time, so I thought, 'This is cool,' and I just displayed it on the side of my room and threw away the box. And then a few years later, I just was scrolling through Instagram and realized [the company] made anime pops and other cool stuff."
Ong started collecting Funko Pops after finding out about anime Funko Pops and Overwatch Funko Pops. Ong loves anime and has continued to collect anime and Overwatch themed Funko Pops over the last five years.
"When I look at [Funko Pops], I think of the anime or the movie or that like a specific scene that I see," Ong said. "For example, My Hero Academia ended and there was the season finale where he was fighting his arch nemesis and there was a whole emotional feeling. When I [saw the] Funko Pop about that, and just the thought of that scene and the emotions that [come with it]."
Ong currently has 16 Overwatch Funko Pops and 74 total Funko Pops that he purchases online or at stores like GameStop. His favorite Funko Pop is Witch Mercy.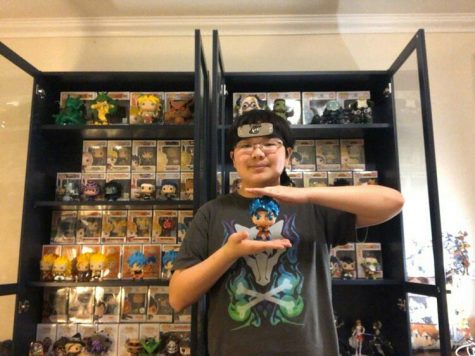 "So at first when I played Overwatch, the Witch Mercy skin wasn't released so it was [really hard to get]," Ong said. "It's one of my favorite skins because it looks really nice. [In the game], I had to grind for many hours just to get it and then they made a Funko Pop of it, so I bought it because it has [a lot of] memories and looks cool."
Ong uses his Chinese New Year money and allowance to pay for his Funko Pops, which are typically priced at $15 each. According to Ong, this encourages him to buy as the resale market is so big.
Ong sees completing his collection as a major challenge because of the constant releasing of new Funko Pops. 
"There's never really any time I can complete my collection because they're always releasing new stuff," Ong said. "So if you [try to] complete a [group] like say the Naruto line, that would be really hard because they're constantly releasing new series every year. [If I were to finish], I feel like I would just start collecting a new series because I have [other favorite] Funko Pops and those collections are ever expanding."
Ong can't pinpoint exactly why he is "obsessed" with Funko Pops. However, he compares collecting Funko Pops to collecting baseball cards.
"It's hard to describe why I'm obsessive over Funko Pops [but I think it's] because they look really nice, they're like eye candy," Ong said. "But others, they will remind me of my favorite scenes from different anime. [To me], it's like people who collect baseball cards, they collect them because they like baseball. Well, I collect Funko Pops because I like the different characters they make."