Analyzing MVHS's stigma against community college
Senior Vincent Kao has heard MVHS students say "I want to go to UCLA." He has heard them say "I want to go to Stanford. Or Yale. Or Harvard." But Kao has never heard anyone say "I want to go to De Anza."
A recurring nightmare among MVHS students, especially seniors who are applying to college, is the prospect of community college. Most students feel shame and embarrassment when they tell others that they're attending community college, and their parents feel the same way.
"Our parent community has these sorts of beliefs that if your kid goes to a community college, you must have not done a good job as a parent," math teacher Joe Kim said.
Junior Niveda Balemurughan believes the stigma is due to parents' expectations for their kids and the large immigrant population in Cupertino.
"Because our parents worked so hard and came to America, there's a lot of pressure on their kids to do the same," Balemurughan said.
"
"Because our parents worked so hard and came to America, there's a lot of pressure on their kids to do the same."
-Junior Niveda Balemurughan "
Kim explained, however, that from a student's perspective, the stigma against community college is mostly among underclassmen. For the first few years of high school, everyone looks down upon community college, but the views of many people start to change as the years pass.
"By the time senior year comes around, there are a lot of people [who] come to accept community college as a good thing," Kim said.
He explained that we are all taught that community college is subpar, and it's only in the last few years of high school where students realize that it is a realistic option for them.
For students who are unable to get into the college they wanted, Kim said that community college serves as a "second chance." Through his years of teaching, he said he has seen many instances of success from students who went to community college.
"It's very doable to go to community college for two years and then transfer to a better school," Kim said.
Le-Xuan Cao, the college and career advisor at MVHS, explains that community college is an option for students experiencing financial troubles. On average, a De Anza student pays $1,800 per year compared to almost $13,000 for the average UC campus. Cao also added that students who are transferring from community college to a four-year college get a higher priority.
Cao said that community college is always a possibility, and it shouldn't be ruled out right away. Her message to students:
"If you're indecisive about attending community college, you should take classes there and try it out while you're still in high school. Make sure you do your research, set goals for yourself, and plan for your future," Cao said.
About the Writer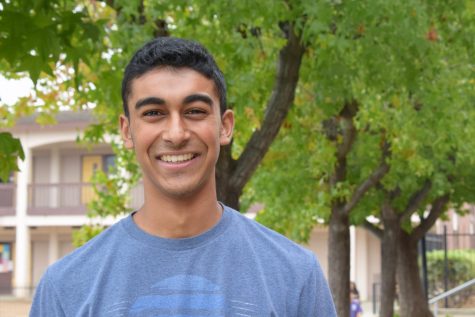 Roshan Fernandez, Co-Editor-In-Chief
Roshan is a senior and co-editor-in-chief for his school's publication El Estoque. He enjoys writing, reporting, interviewing and photography. He was previously a sports editor and a visuals editor in his junior and sophomore years respectively. When he is not writing for El Estoque, he can be found playing soccer or spending time with friends.