Closing of Vivi's generates conversation about Cupertino's history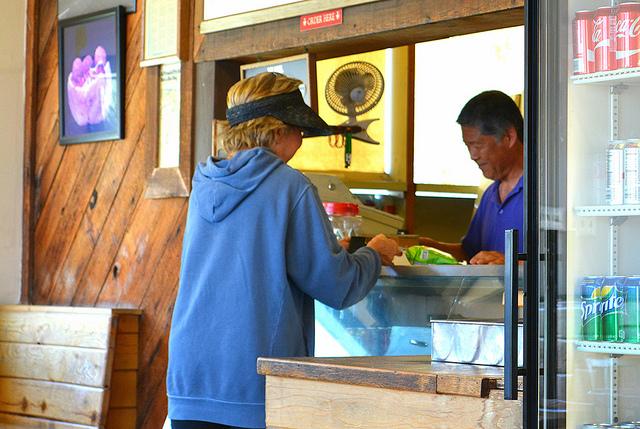 I

n late February, Don Nelson and his wife Katie Krocak Nelson visited their son, a De Anza College student, in Cupertino. When they searched for a place to eat lunch, their son recommended a small restaurant at the intersection of Stevens Creek Blvd. and Pasadena Ave. — Vivi's.
Immediately, Don was drawn to the old-fashioned appearance of this family-owned restaurant. He pulled out his phone, took a picture and walked into the restaurant. After a satisfying meal, Don posted a photo of Vivi's on the Facebook group "You know you are from Cupertino if you remember…" advising members to try the deluxe cheeseburger .
Two months later, a member of the Facebook group re-posted Don's photo with a new caption: "Say goodbye to Vivi's…"
"When I saw that post," Don said, "I thought, 'Man, I hope I didn't jinx them.'"
About 100 comments followed the post. Some conveyed anger. Others nostalgia. But most were simply sad.
The manager of Vivi's was reluctant to speak to EE on the closing of his restaurant; however, according to a worker at the Post Office across from Vivi's, Starbucks will replace the family-owned restaurant in May. Many retirees of Cupertino voiced their feelings through the Facebook group "You know you are from Cupertino if you remember…" Feelings spanned from regret for never having tried Vivi's special deluxe cheeseburger to sympathy for the owner to disappointment in the preservation of Cupertino's history.
It is upsetting that Vivi's is being torn down," Cindy Thurman Morris, an active member of the Facebook group, said. "It was a big part of my childhood."
Morris was part of the first MVHS class. Her family has lived in Cupertino since the '30s, in an area that was once called Monta Vista. Five generations have seen this town evolve.
Now, in Cupertino, there is Chipotle, BJ's, Ike's, Pizza My Heart… the list goes on. But when Morris grew up in Monta Vista, there was only one restaurant in the area now known as Cupertino — Vivi's. It was the "hub of the town."
"If you wanted to go out for something special," Morris said, "you had to go to Vivi's. Vivi's was all we had. It was the central place like, 'Okay, we will meet at Vivi's Saturday morning and then decide where we are going from there.'"
Morris' first job was cleaning windows and tables at Vivi's. When she worked there, Vivi's looked more like a "mini diner" with booths and lunch counters. However, now, the booths are gone. The lunch counters are gone. All that remains the same are the James Dean photos that hang on the wall and the delicious cheeseburgers that Don posted about.
Just as the inside of Vivi's changed, the area around Vivi's did too. The pioneering change was the switch in the town's name.
"Our mail back then said 'Monta Vista,'" Morris said. "To this day, when people ask me, 'Where are you from?' I will say, 'I am from Monta Vista.' I am not from Cupertino."
Before the 1950s, the city around Vivi's was considered to be the town Monta Vista. However, Cupertino annexed parts of Monta Vista and by the 1990s, Monta Vista was unrecognizable.
"If you were driving though Monta Vista and you yawned or blinked," Morris said, "it was like you missed the town. That's how tiny it was."
Still, they had their gas station, their grocery store and their restaurant — Vivi's. However, as years passed and as Cupertino grew larger, the gas station was torn down. The grocery store was closed. And now, next in line is Vivi's.
"It feels like the last memorable place [of Monta Vista] is going to be torn down," Morris said. "Monta Vista has grown so much that most of the people that lived there then, don't live there now. So, it does not have any historical value there. There is no attachment to the place because they didn't grow up there. But for those of us who did, it is like watching a little piece of our childhood being disposed of."
Don lived in Cupertino near Faria Elementary School from 1962 to 1977. Even though Don attended Homestead High School since MVHS did not offer a Russian language course, he noticed similar changes as he grew up. Don experienced the same emotions when he found out one of his favorite restaurants, Don's Burger Ville, was replaced with J & J Hawaiian BBQ.
It's not fair for old-timers like me to cry and say that [the community] is wrecking the city and they need to keep everything the way it was," Don said. "But this community could do a better job of preserving some of their cultural heritage from the past."
Don had never been to Vivi's when he lived in Cupertino. However, he saw the whole story about Vivi's play out in front of his eyes through Facebook. When people heard news about Vivi's closing, they rushed to sympathize with the owner of the store.
"It is just a crummy old-fashioned building with some guy on his own cooking burgers his own special way," Don said. "He is not a chain. He is just a guy who works hard and squeaks by. And to see how other forces, like real estate, can impact him."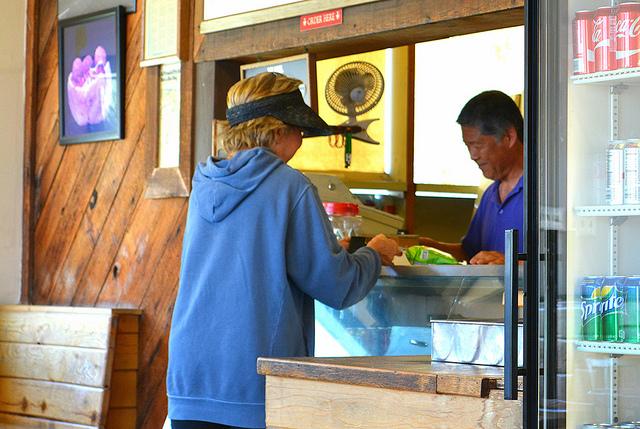 In the 1990s, an increasing amount of Asian families began to settle in Cupertino. This change in demographics created a major shift in the community. The population of Cupertino accelerated, and soon Vivi's was no longer the only restaurant in the area. Despite Vivi's decline in popularity, to some MVHS students it is still a great place to buy cheap and tasty burgers and meet with friends. Out of a survey of 244 students, 43 percent have eaten at Vivi's before. Nineteen percent reported going to Vivi's often.
"Vivi's is really special to Cupertino," junior May Cui said. "It's like years from now when I meet again with my high school friends, I'd want to go back to there. You can find Starbucks anywhere, but not Vivi's."
As they tear down Vivi's, they are not only taking away an old shabby building. They are taking away what Don and Morris view as the last remnants of the way things used to be.
"The town is gone," Morris said. "The name is gone. And now Vivi's is gone. The last memory of Monta Vista is gone. " 
Correction (May 18): Don Nelson lived in Cupertino near Faria Elementary School from 1962 to 1977 
Correction (May 18): Cindy Thurman Morris was part of the first MVHS class, but she did not graduate from MVHS
Photos by Avni Prasad
Additional reporting by Pranav Iyer