Beginning early January, a page titled "Monta Vista Compliments" circulated on students' Facebook newsfeeds. The idea was simple enough: Using social media to promote positive conversation among students.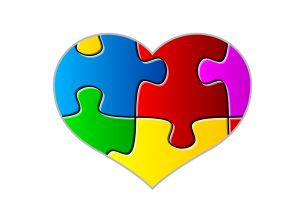 Founded by two students who wish to remain anonymous, Monta Vista Compliments is an open forum that allows students to anonymously submit encouraging and supportive comments addressed to their peers via the Facebook page. The administrators publish comments routinely as students tag their peers in the comments addressed to them. Often times, students have no clue who sent them the words of kindness.
"The whole point of this page is to let students know that it doesn't matter who it is, but that there is someone out there who cares about you and respects the positive impact that you've made on their life," an MV Compliments student administrator said. "Likewise, no one knows me as the one who started this page, but that doesn't matter."
Within the first couple of days the page went public, freshman Shivangi Sharma received her first compliment.
"As a freshman I didn't think anyone would take the time to recognize me on campus," Sharma said. "I was also new to Facebook when I received the compliment so I wanted to send a compliment to someone I admired on campus as well … at a school like MVHS, where students are competitive and judgemental, this page does make a positive difference."
Inspired by similar compliments pages initiated by neighboring high schools such as Cupertino High School, Lynbrook High School, Harker and De Anza College, the creators of Monta Vista Compliments wanted to popularize a page where students could express their gratitude for the people in their lives. Along with promoting positive energy among peers at a competitive school, Monta Vista Compliments also attempts to directly counter attack the cyberbullying that social networking often brings.
Although the administrators of the page acknowledge that they can not reach out to every single student in the student body, they hope to inspire students to show gratitude.
"Our page is solely for positive comments that students would otherwise feel awkward to express face to face," the co-administrator of the page said. "We as a school need to appreciate each other and in turn, show our support for anti-bullying efforts."