Photography teacher Tyler Cripe a versatile creator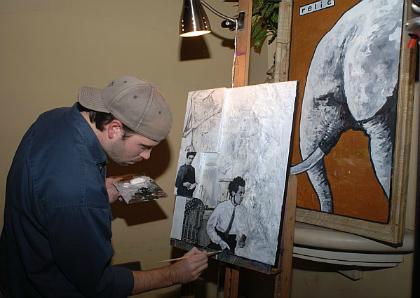 Tyler Cripe has always enjoyed being an artist. After years of working as an accountant cum marketing agent, becoming a teacher allowed him to once again tap into his creative side and focus on his passion for the arts.


1. Why did you choose to teach Photography?
Photography chose me. I didn't choose it at all. As a matter of fact, when I came here I was trained as an art teacher –– which is a very generic type of teaching. You never know whether you're going to teach ceramics or jewelry-making. So when I came here, photography was where the vacancy was, so I did what I do a lot of times: I threw myself into it and found a way to make it sound interesting. It was cool because I had been painting and drawing for a long time and this was something new to me.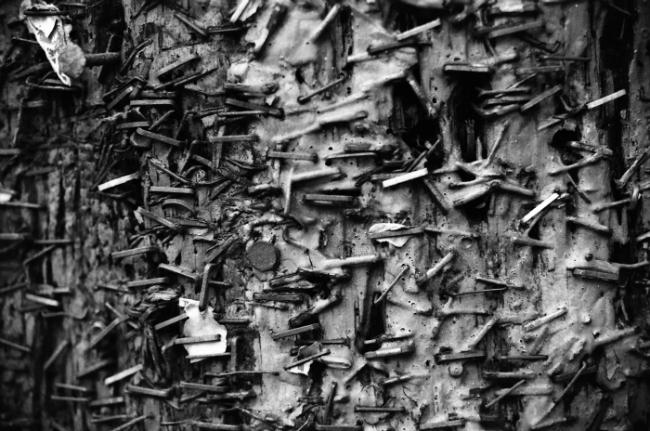 2. What are your hobbies outside of photography?
Music. I've been focusing a lot on music recently. At the beginning of the year I looked at my schedule and saw that I was going to have a lot of free time so I bought a banjo. I learned how to play the banjo, and I'm always picking up little musical toys and stuff off of eBay. I always wanted to be a rockstar –– and I still can't work it out of my system.

3. What musical toys have you bought recently?
This year I bought something called a Kaossilator which is like a keyboard in a box. But honestly, the coolest musical instrument? The iPhone. This thing –– I could just sit there and play around with all these different kinds of apps. I have GarageBand on my computer and I use lots of other free synthesizer apps and recording equipment to mix together tunes and sound.

4. What type of sound do you like to compose?
I just consider it chaos. Some of it would hardly be classified as music, but it's interesting sound I guess. I think the music industry is going towards interactive music. For example even on guitars you're pressing certain parts to make different sounds. So imagine MP3s that you can manipulate by your hands to produce different sounds. Then all of a sudden you become the composer of all the music.
5. Where do you make your music?
I have a converted garage studio. My garage has to function as a place to put cars, a place to invite people over and play music, a place to paint and it's also converted into a dark room. It's got a lot of character –– I really believe in design and that you can make things for yourself better than somebody in some company somewhere can make for you.
6. What do you love about art?
Yesterday I was teaching Art at Fremont High School, sitting up on a desk and my students were drawing me. I was sitting there in a pose and they were all looking at me and drawing my shoes and head, and I just suddenly said half and hour into the period: "I just want to remind all of you that I'm getting paid for this." In art, [getting paid to sit still] in some circumstances works.

7. Do you ever plan on focusing on art and music as a career?
For right now I'm really happy [teaching photography]. I used to feel pressured to get into the hustle and try and get my artwork and music seen and heard by people, but I really don't feel that now. I am very, very comfortable being my only audience member. And that took a long time to get comfortable with. I just look at my [work] for me because I didn't make it for anyone else –– I made it for me.