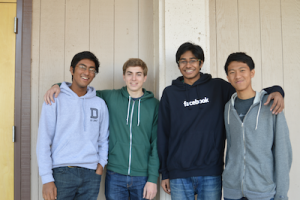 October 26, 2013

Filed under NEWS
MVHS students compete against Bay Area professionals and college students to win $5,000 grand prize. Read More &raquo...

April 9, 2012

Filed under FEATURES
In our April issue, Special Report documented the intersection of cultures for students, parents and teachers. One such story focused on freshman Anwar Ali-Ahmad, his parents and their experiences as a Muslim family in America. Here, we feature four more stories of students with Islamic backgrou...