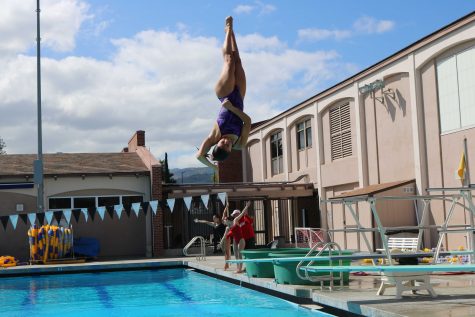 April 21, 2017

Filed under SPORTS, Sports Features, Spring Sports, Swimming & Diving
n seventh grade, a couple of years after junior Demetra Williams first launched into her diving career, she recalls being asked if diving even qualified as a sport. The boy who asked her was confused; he assumed divers just climbed a ladder and jumped off of a board, not really noticing what may have gone ...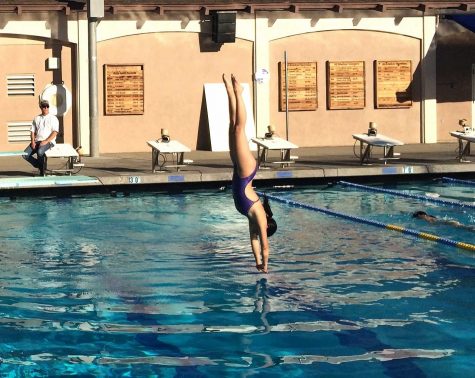 March 9, 2016

Filed under SPORTS, Spring Sports, Swimming & Diving
hrieks from teammates resounded from the hot tub as a diver belly flopped into the deep end of the pool. After a few seconds, she resurfaced, hoisted herself out of the pool and joined the other four girls, all while laughing and groaning in pain. The usual during diving season. Last season, all but one of t...