Off the high dive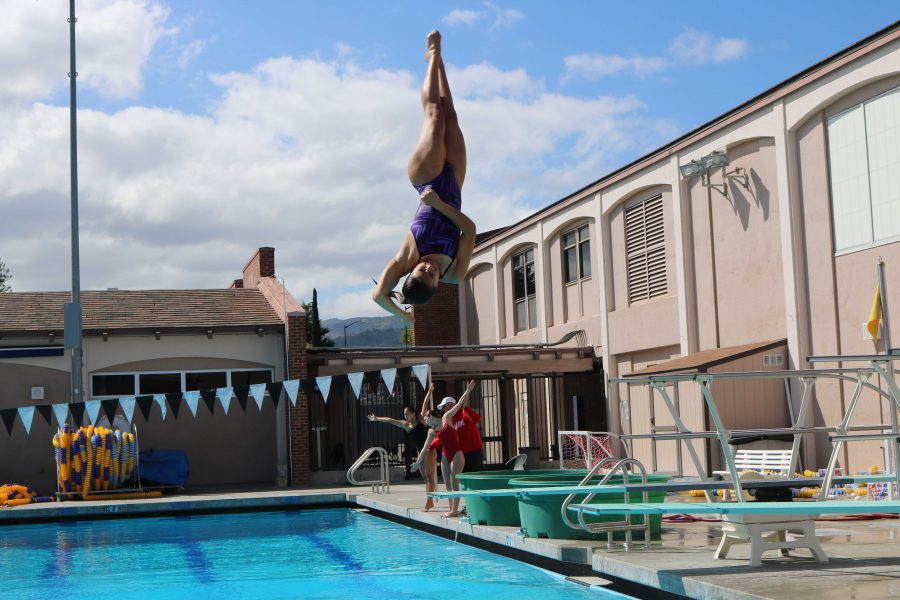 I

n seventh grade, a couple of years after junior Demetra Williams first launched into her diving career, she recalls being asked if diving even qualified as a sport. The boy who asked her was confused; he assumed divers just climbed a ladder and jumped off of a board, not really noticing what may have gone into that reverse dive. Williams was surprised and a little offended.

"I wanted to smack him," Williams said. "He was a really good runner so I guess he didn't see what I had to do. The higher up you get, the harder dives you do, the more painful it gets."
In all honesty, because of the pain, both mental and physical, Williams has no idea why she likes to dive. But she certainly has been successful at it. So far this season, Williams has won all of her school meets. Outside of school, Williams made it to USA Diving National Championships in Aug. 2016, leaving the USA Diving Junior Region 10 Championships and the USA Diving National Zone E Meet in her wake.
At the National Championships last summer, Williams had the chance to compete with the best divers around the country. Despite having qualified, standing on the deck of that giant pool in the middle of suburban Moultrie, Ga., Williams still felt as though she didn't belong.
As Williams made it to the quarterfinals, her parents urged her to keep pushing. Unfortunately, she could not make it any farther. Now, as Williams is closing out her junior year, her mom once again is urging her to think about diving as it relates to her future.
"She said, 'Demetra you need to know what you want to do.' I have no freaking clue, mother," Williams said. "I always thought diving would be my ticket into a good college, like I know if my grades or my SAT scores are not up to par that diving would pull me through and get me into whatever college I want to go to."
Though Williams is willing to continue her athletic career past high school, Williams can't explain why she has continued to dive over the years. Williams knows that diving is not healthy, and there are times when she wants to stop. But, for whatever reason, she keeps coming back.
"I don't want to say it's like a drug because I don't know what that's like," Williams said, "but what they say is that you just keep going back to it."
Initially, Williams had not been exactly eager to join the sport of diving. When she was around 10 years old, her best friend introduced her to the sport through a flier she found for a recreational summer camp at Fremont HS. Williams, still young at the time, gave the typical child's response of "If you do it, I'll do it," and from there her diving career began.
"I was doing a bunch of other sports at the time," Williams said, "and I kind of just dropped everything and focused on [diving]. So yeah I really enjoyed it. [My friend] didn't like it as much so she stopped after a while and I just kept going with it."
Because the diving team at MVHS is so small, it is often considered a subset of the swim team with their points contributing to the swimmers' overall point total. Regardless, from Williams' perspective, swimming and diving are really two different teams at MVHS with little to no overlap. The diving team has less than 10 members, but Williams appreciates the close relationships and the support of her teammates and her coach. More than anything, though, Williams loves the feeling of representing MVHS as an athlete.
"Its really nice to carry my [MVHS] bag and wear my [MVHS] gear and stuff and know that I'm diving for my school," Williams said.
About the Writer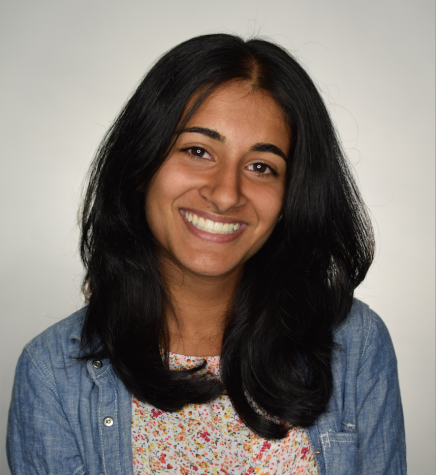 Akshara Majjiga, Staff Writer
Akshara Majjiga is a senior and third year staff member for El Estoque. She has formerly served as Managing Editor and Sports Editor.