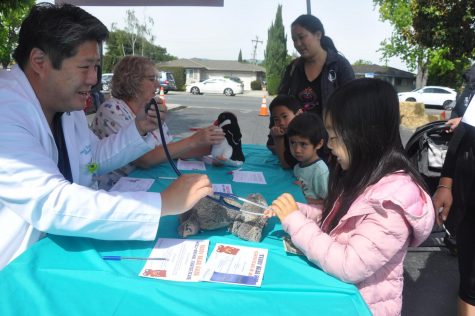 May 25, 2018

Filed under FEATURES, Multimedia
October 22, 2015

Filed under FEATURES, Religion and tradition
The flip of pages in a prayer book. Voices singing joyously in unison. The sound of wine being poured into a glass. The fervent call to action from a religious leader. The sound,or lack thereof, of people simply meditating. Among the massive industrial sprawl that is the headquarters and office buildin...

April 12, 2010

Filed under ENTERTAINMENT
Sophomore Jordan Thompson and freshman Audrey Wendschlag volunteer with WowJam every summer Read More &raquo...