Several devastating wildfires unfolded in Maui, Hawaii on Aug. 8, burning thousands of acres and leaving at least 97 dead. In a lawsuit against Hawaiian Electric, Maui County officials attributed the tragedy to the electric company's "mismanagement of power lines." Additionally, wildfire experts identified invasive grass species as a factor that escalated the blaze, along with heavy winds.
Science teacher Lora Lerner believes the fires are "terrible on a human level" and another reminder of the ongoing climate crisis. She says the incident debunked prior assumptions that Hawaii was safe from wildfires due to its tropical and wet conditions, and served as a stark reminder that misconceptions about safety can be dangerous. Lerner hopes that the fires in Hawaii will prompt accurate assessments and improvements in the future. 
"I think the response should be around, 'We've got to be really honest here' and 'OK, what other parts of Hawaii might be threatened?' or 'What can we do?'" Lerner said. "We can't just go along blindly thinking it's all OK. So I think it's just a reminder to recognize that [wildfires] can happen in lots of different places and do what we can to prevent it, instead of waiting for [them] to happen."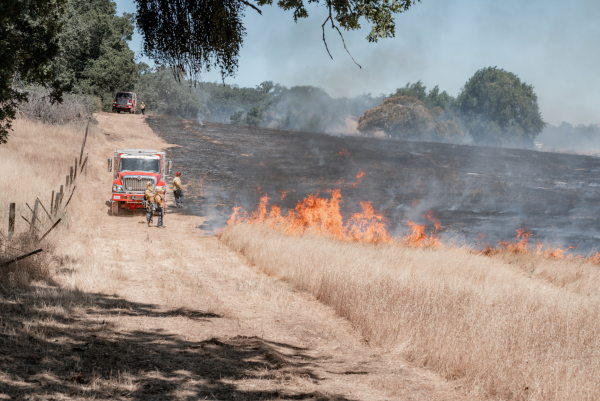 The rise in wildfires is not specific to Hawaii — in 2023 alone, California has already experienced 5,474 wildland fires to date. Fire Prevention Specialist and Public Information Officer Chelsea Burkett works with CAL Fire, an emergency response organization that she says safeguards California by preventing and protecting against fires. She states that when incidents occur, CAL Fire deploys ground and air resources such as fire engines, hand crews, helicopters and air tankers to contain the wildfire. 
The effects of wildfires have reached the Bay Area as well, with smoke and haze resulting from ongoing fires in Northern California and Oregon. Burkett highlights the importance of being prepared and educated in the face of these natural disasters.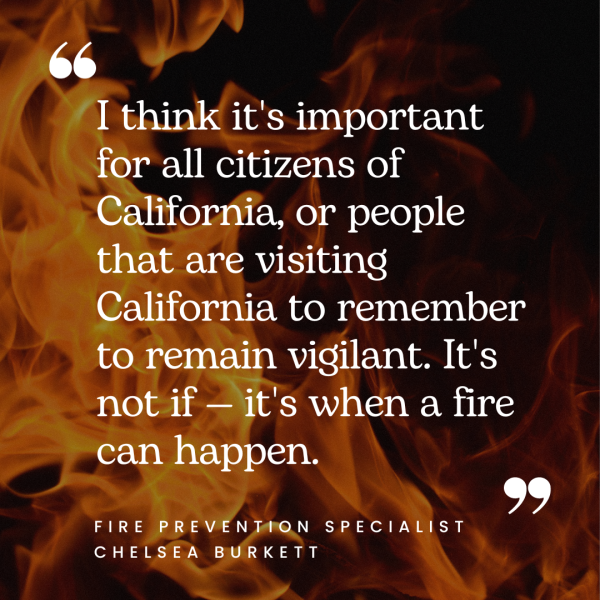 "I think it's important for all citizens of California, or people that are visiting California to remember to remain vigilant," Burkett said. "It's not if — it's when a fire can happen. There's a variety of different ways that that fire can be started, and it's important to educate yourself, your family, your friends and be prepared for anything that could happen."
Founder of the Wildfire Awareness Initiative and junior Niranjana Sankar likewise stresses the importance of education. She founded the organization in 2020 following the SCU lightning fires, hoping to spread awareness about the growing issue of wildfires. She attributes the disaster in Lahaina to the lack of warnings for the locals and a variety of other abandonments of precaution.
"One thing they should have done was better to be safe [rather] than sorry and educate people to evacuate on time," Sankar said. "Another thing is just that the government didn't pass bills that would prevent such fires from growing so large — they scrapped a million dollar bill that would put in place firefighting measures — they could have done more action there."
Sankar states that her team's research also found a growing trend of more severe and deadly wildfires, with the 10 deadliest fires in the past decade being in California. Based on her research, she emphasizes prevention and preparation as the solution.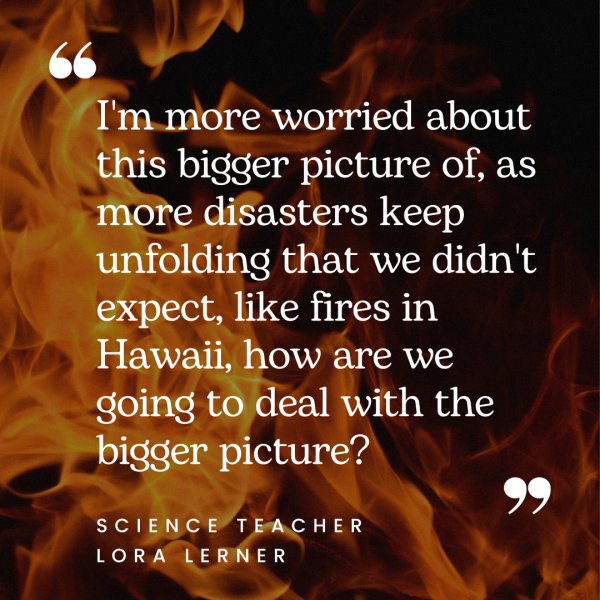 "To prevent things, first, just spreading awareness about how to be prepared [is important]," Sankar said. "[Also], I think most people think you have to pay $200 to buy an emergency bag, but you really don't have to do that. All you really need are the basic items and a go-bag, and know what to do if an evacuation [is] sent out."
Lerner also emphasizes the importance of being prepared and having defensible spaces where the fires cannot reach as well as an adequate water system. She is also uncertain about the future in the wake of these disasters. 
"We can do our best to make [fires] be less of a problem, but they're going to happen," Lerner said. "And so I'm more worried about this bigger picture of, as more disasters keep unfolding that we didn't expect, like fires in Hawaii, how are we going to deal with the bigger picture?"
Burkett says CAL Fire plans to continue utilizing its current tools and will also begin to implement new technologies, including helicopters throughout the state with improved nighttime capabilities and other advantages.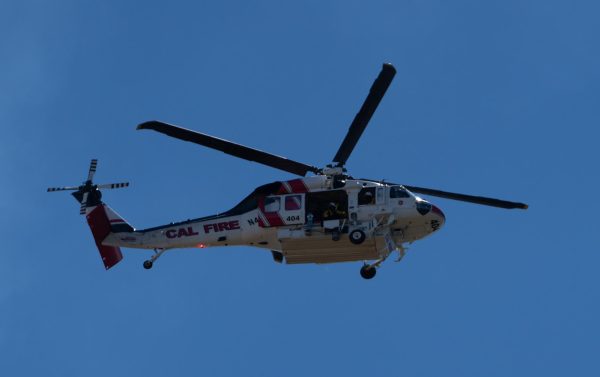 "We're going to keep learning — we learn every year, we learn every day, we train ourselves to be prepared for whatever might come," Burkett said. "Every time we have a new incident, we try to take something back from that, and that's really helpful."
Ultimately, Burkett expresses her sympathy for the wildfire situation in Lahaina, recalling the extreme fire close to her home in Paradise, California a few years ago. However, she also recognizes the educational lessons that can be learned from the tragedy. 
"It's really hard to see a community go through that," Burkett said. "I can greatly sympathize with the devastation and loss of human life, and I truly believe that's something that every person in CalFire has compassion for. But we also are going to take it as a learning opportunity — we're going to hope that the agencies in Hawaii have an opportunity to learn from it, and that's something that we can also learn from."