All physical activities at MVHS were temporarily put on hold Wednesday morning as AQI levels reached approximately 156 in the Bay Area due to smoke from fires in Northern California. Before school, Principal Ben Clausnitzer sent an email to staff advising them to close classroom doors for the day. Thanks to recent classroom modernizations, HVAC systems equipped with MERV 13 air filters helped maintain a safe air quality level within classrooms, according to Clausnitzer.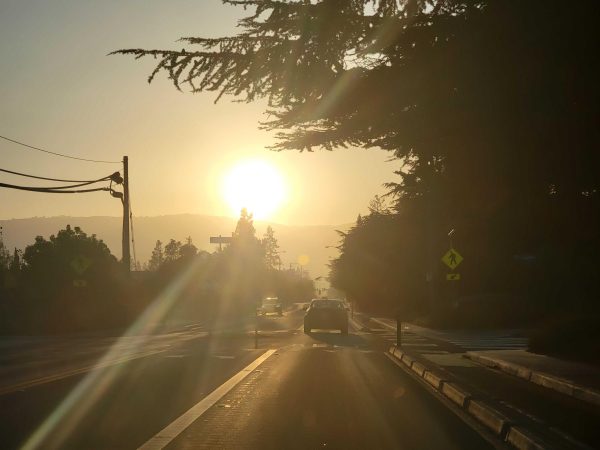 Upon receiving notification from Jason Crutchfield, an FUHSD administrator responsible for monitoring outdoor conditions, MVHS staff communicated with athletics, parents and faculty to implement various measures aimed at protecting students' health. For instance, the gym was opened during brunch and lunch for students to eat inside.
Club Info Day was allowed to proceed as planned, as it did not fall under the category of physical activity. Throughout the day, air quality continued to improve, eventually reaching an AQI of 125, which was considered safe for participating in indoor and outdoor physical activities. Athletic programs resumed and games proceeded as scheduled.
"Health for students is always [going to] come first," Clausnitzer said. "People might go, 'Hey, it's not too bad out. Can't we just do it?' [but] we always fall back to science, trusting in the numbers and the guidance."