Ever since he was six months old, junior Ani Kumar would point up to the sky and babble the words "pay, pay!" Although his parents were initially confused, they realized that he was trying to say the word "plane" — an interest that would continue and result in the discovery of his passion for aviation photography. 
"I've been into airplanes all my life [and] I've been going to the Palo Alto airport since I was one [year old]," Kumar said. "I'd go there and hang out right next to the runway and just watch the planes that [fly] on the weekend because I love them so much."
In February of 2021, Kumar's grandfather gave him a Nikon camera. At first, Kumar used it to take a variety of nature photos, but eventually decided to apply his newfound passion for photography to his long-time love for planes. 
"[My favorite time to] shoot is in the morning," Kumar said. "The sunlight's the best at that point [because] it's not top lit and it's not [in] my face. [For the perfect photo], the lighting needs to be good, it needs to be cropped properly [and] you don't want to overdo the edits."
Although Kumar initially experienced some setbacks when dealing with unfamiliar camera settings and how to get to distant airports, he says he was able to succeed with commitment and assistance from his parents. Kumar's favorite airplanes to photograph include unique planes, such as Air Force One airplanes or planes decorated for special occasions.  
"[My favorite memory was] when I went to Moffett Field out in Mountain View a couple months ago and we saw an Air Force One come in, carrying Joe Biden because he was gonna go campaigning," Kumar said. "The Boeing 747 Air Force One came in [and] there were like 40 people there — it was a big deal."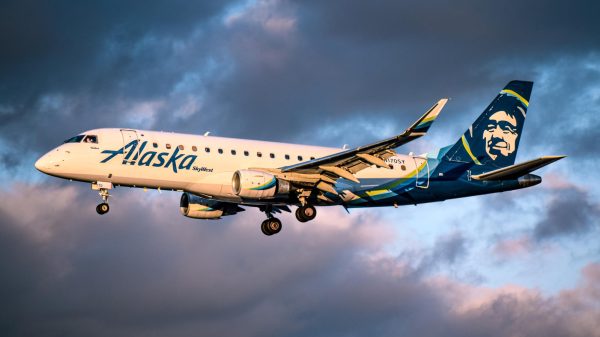 Kumar typically uses an app called Flightradar24 to spot rare airplanes to shoot, but for instances such as photographing the President, he relies on the aviation community to stay up to date. Through his experience, Kumar has created connections with other aviation photographers and has even inspired others, such as MVHS alum '22 Krish Dev, to participate in this activity. Dev reached out to Kumar after seeing his photos on Instagram, and they soon bonded over their shared interest in photography.
"[One of the] main things I get through photography [is] community," Dev said. "[I go with] different groups [because] I don't really like taking photos alone. I always prefer to take photos with others because [we can] work together, collaborate and learn from each other."
After getting in touch, Kumar and Dev attempted to photograph San Francisco Fleet Week in 2022, but instead went to San Francisco International Airport to take photos due to the immense fog that prevented them from spotting the parade of planes. Some challenges Dev faced when first venturing into the aviation photography world included difficulties learning how to photograph inanimate objects in an intriguing manner.
"I usually [do] photography with people because I like to focus on faces and human experiences," Dev said. "With aviation photography, you don't really have any people to take photos of and [your] subject is [an] inanimate object. It's harder because you can't really show emotion [and] it's hard to make people feel things through photos of planes. When I take photos [of planes], I try to focus on how grandiose [and how] crazy [it is] that we have metal tubes flying in the sky. So when I take plane photos I try to emphasize the plane's size, height and scale."
However, for Kumar, photographing airplanes is his main interest and he enjoys that he is able to spread his passion with others. Kumar's mother, Anu Murthy, is glad that Kumar has found an activity he loves and hopes that he will continue to pursue it in his future. 
"I'm [very] impressed — he's very committed towards [aviation]," Murthy said. "Lots of kids are interested in cars or planes [when they're young but] they kind of grow out of it and we thought he might too, but this has stayed steady. I'm really impressed that he stuck with it and it's something he enjoys. The lingo [he uses] is completely Greek and Latin to the rest of us, [but] I'm glad he gets to do something he loves."
While attending a three-week course at UCLA about airplane engineering over the summer, Kumar was able to build remote control airplanes and interact with other students with similar interests. In the future, Kumar aspires to pursue a path that aligns with his interest in aviation and simultaneously wishes for his aviation photos to become more widely shared in magazines.
"It was a lot of fun meeting all these people that all shared knowledge about aviation and engineering [at UCLA] — I just felt like I was with my [people] there," Kumar said. "Seeing [airplanes], flying them [or] photographing them brings me joy. Anything aviation is in my blood."
View this profile on Instagram