Ever since veteran actor Shah Rukh Khan made a name for himself in Bollywood, fans have expected Khan to walk on screen serenaded by flowers and rosy guitar music in a romantic context. "Jawan" portrays lead actor Khan in a new light, as he is introduced with explosions and intense, pounding background music. Directed by Tamil director Atlee (Arun Kumar) and featuring a star-studded cast including Khan, Tamil actress Nayanthara, Tamil actor Vijay Sethupathi and an extended special appearance by Deepika Padukone, the film released theatrically on Sept. 7.
The film centers on a mysterious vigilante Vikram Rathore (played by Khan), who aims to right social injustices in India using unruly means. As Rathore and a unified team of six women, each with their own skills, are pitted against infamous arms-dealer Kalee (played by Sethupathi) and NSG Officer Narmada (played by Nayanthara), Rathore has to come to terms with his past self and recollect many of the traumatic events he experienced.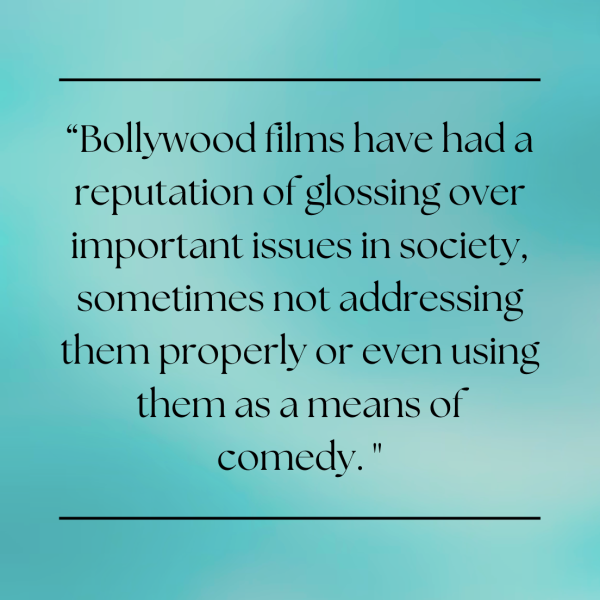 Bollywood films have had a reputation of glossing over important issues in society, sometimes not addressing them properly or even using them comedically. The 2021 release "Chandigarh Kare Aashiqui,"  tried to raise awareness about people who identify as transgender, but cast a cisgender woman in the role of a transgender female, not giving the role the representation it deserves. Along with this, the film normalized transphobic comments and offensive jokes, making it more offensive than proactive. But as of late, many Bollywood films have taken the time to delve into important issues, such as June release "Satyaprem Ki Katha," tackling sexual assault in India, and July release "Rocky Aur Rani Kii Prem Kahani," addressing social issues like body shaming and gender stereotypes. "Jawan" takes part in this needed trend, shedding light on numerous topics.
The movie conveys a strong message about flaws in the current Indian government, such as the corrupt banking system, lack of proper healthcare infrastructure and mistreatment of workers in the farming industry. It also emphasizes the power of voting. "Jawan" breaks the Bollywood stereotype of having a prominent male hero and a supporting heroine by having a team of powerful women working alongside Rathore. The film explores the family dynamic of the working father and the stay-at-home mother in a new light that empowers Narmada as a character. The relationships between Rathore, Narmada, and 10-year-old daughter Suji tell a story in and of itself, highlighting the duality of man.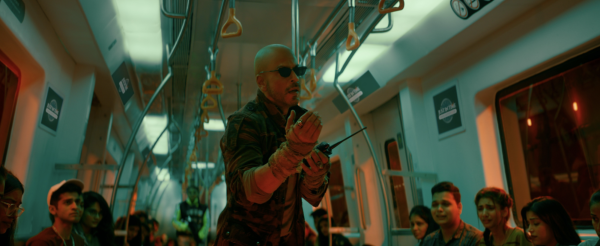 Atlee's attention to detail is prominent throughout the film, highlighting his distinctive storytelling style. His immersive use of camera angles makes the audience feel as if we are in the movie at that moment, spotlighting chaos during fight scenes and tender affection during romantic parts. One of the film's strong qualities is its fiery action sequences, taking advantage of various settings such as a speeding train, a dusty deserted town and a large prison yard. Atlee manages to keep the scenes fresh and innovative, utilizing sound design, large and indispensable set pieces and strong action choreography to keep the audience hooked. He fully leans into the 'action' side of the film, offering intense and sometimes graphic action sequences, making them seem realistic and gripping. However, the film does fall to one of Bollywood's many cliches, utilizing the slow motion effect in more scenes than necessary.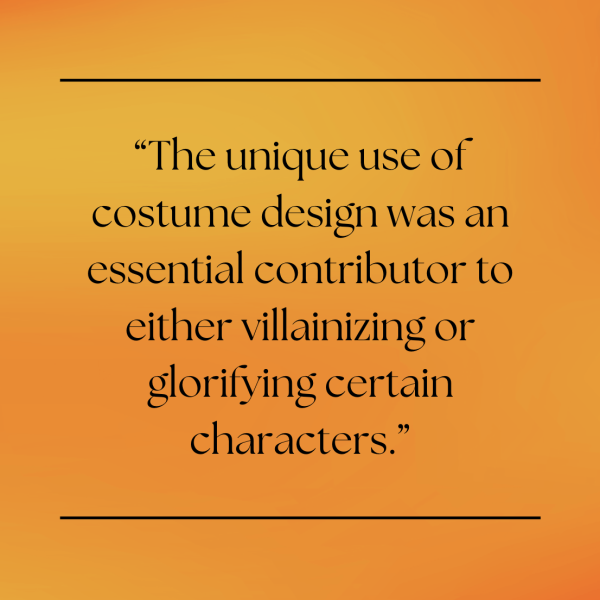 Colorist Ken Metzker's eccentric color grading illuminates the theater with teal and orange tones to accentuate soft facial features and expressions against more rudimentary backgrounds. Metzker's skillful adjustments of hues and saturation spotlight natural backgrounds in vibrant forests and raging waterfalls, making the visuals eye-catching.
The soundtrack, composed by musician Anirudh Ravichander, invokes the emotional appeal of the movie and invests the audience into the story. For instance, "Zinda Banda," the first song of the album released prior to the film, serves as a grand entrance for Rathore, and heartfelt "Chaleya" presents a dazzling representation of Rathore and Narmada's romance. However, the songs often lacked proper placement, either placed too close together, or at a crucial moment in the story, distracting viewers from the flow of the movie. The high-octane background music, although great at pushing a powerful sentiment around the heroes, is also overused and further perpetuates a lack of musical variety.
Khan shines in this movie as the lead. He is fairly new to the action genre, but has leaned into it after the January release "Pathaan." His performance adds layers of emotion to his character and the audience sees him in a new way, both physically with his peculiar bald look, but also metaphorically as we see him take on a role that is much different than he has ever done. Even as he steps into a new role, Khan still uses the classic charm he had 30 years ago that formed his persona and coined him the "King of Bollywood."
All the actors offer a substantial amount to the story with their powerful and deeply emotional performances. While Khan and Nayanthara's chemistry shines on screen, scenes with Khan and the villain, played by Sethupathi, often fall short, partly due to dialogue in these scenes being mundane and dull, not allowing the characters to live up to their screen presence or display their full range of emotions.
With a lengthy runtime of 165 minutes, the film does overstay its welcome and drags on near the end of the second act, trying to wrap up more subplots than it can handle. However, even with an extended runtime and lackluster dialogue in some scenes, "Jawan" serves as both a whistleblower for many pressing issues in India, but also a reminder of what makes Bollywood so grand. With powerful performances and extravagant set pieces, it reminds fans why Bollywood is loved by millions around the world.
4/5