Large Extended Families
Examining the dynamics within a large extended family
Print technician Paula Gaspar remembers waking up on Christmas mornings greeted by the comforting aromas of her father's coffee and freshly baked Portuguese cookies. Gaspar would open gifts and play games like Candyland and Nintendo while surrounded by colorful Christmas decorations with her parents, which includes seven siblings and other family members. 
Originally from Azores, Portugal, Gaspar's family played in a Portuguese band that was involved in Catholic parades during the holiday season. Gaspar says her father continued playing music when he moved to America and that she grew up surrounded by music. Now, Gaspar goes Christmas caroling with her family to neighbors' houses and Portuguese halls every year.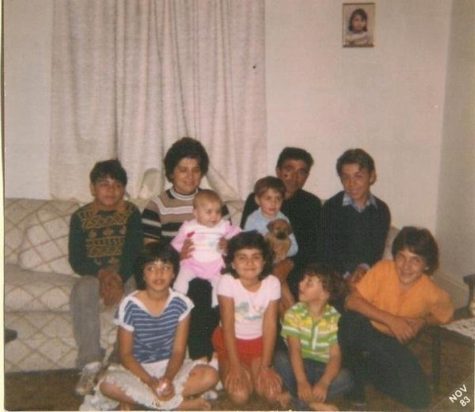 Gaspar has a large family, with her father and mother having 14 and 11 siblings respectively, making it especially hard to congregate for family gatherings. Gaspar recalls the last time she had a full family reunion was in the early nineties in San Bruno. 
"Not even half of us went [to the reunion in San Bruno, but] there were a little bit over 400 people," Gaspar said. "Because I was just a kid back then, the only thing that I know is [that] there were so many people that we even left my dad behind. He had to take a taxi home. And he doesn't speak a word of English and this was far away from home."
Since her family reunion in San Bruno, Gaspar says that her family only meets for special occasions "like weddings and funerals or the Portuguese festivals." Senior Pramath Doddaballapur, who also has a large family, estimates that there are 44 people in his immediate family — most of whom live in India, in places like Karnataka and Bangalore. He agrees with Gaspar and says that his family only meets up for big events. 
However, Doddaballapur adds that he was able to foster a close relationship with one of his cousins who resides in Mountain View. Doddaballapur fondly recalls going to Las Vegas with his cousins and learning about Indian Classical music during the car ride there. As many of Doddaballapur's cousins are in their forties and have had different upbringings from his parents, he regards them as parental figures who he can turn to for guidance. For example, one of his cousins who works in the biotech industry "helped [him] get an understanding of what it means to be in biotech [and gave] insider information on how to get where [he] wants to be in [his] career." 
Like Doddaballapur and Gaspar, senior Insiah Kizilbash has a large extended family, as her dad has three siblings and her mom has four siblings who live in various locations around the world including New York, Pakistan and the Bay Area. However, she finds it easier to bond with her relatives who live closer to her, as she feels that being able to see each other more allows her to create closer bonds. 
Kizilbash says having a large extended family has allowed her to hear new perspectives from people of a variety of ages. Being an older sibling, she likes that she can be treated like a younger sibling by her older cousins. She relates to Doddaballapur and says that she is often babied by her cousins and has a parent-child relationship with them. Kizilbash adds that one of her favorite memories with her family was reuniting at her cousin's wedding in Sacramento after the pandemic, when they were able to see each other for the first time in almost two years. 
"We were all in the same hotel, so we were just going to everyone's rooms and running around in that hotel, and it was just really fun," Kizilbash said. "Being in the same space once again and just hanging out and they were helping me with college advice — it was just a nice place to be because I enjoy their company a lot and I missed it over the pandemic."
However, Kizilbash adds that with more family members, there can also be more conflicts, including differences in ideological views. 
"Sometimes there's drama," Kizilbash said. "There's so many different people with so many different opinions. Sometimes people clash. [There are mostly] ideological [differences]. It can be things like, 'Oh, maybe she shouldn't be allowed to do this' or something like that."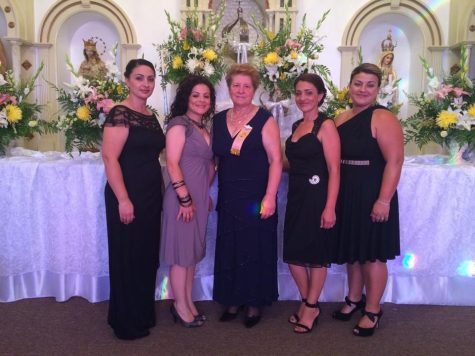 Doddaballapur emphasizes how his family prioritizes transparency, as they believe that with open and honest communication, their relationships with each other can stay strong. However, with this transparency, he is also aware of the different views that come with having such a large family. 
"Well, you get a lot of perspectives — there's a lot of people who have different life paths, and you get to hear experiences from all of them," Doddaballapur said. "There's going to be some bad influences around [people in my extended family], so you have to be careful around who you're talking to, even in your family."
Nonetheless, Doddaballapur says that he relies heavily on his family, as he knows that they will always be there for him.
"It feels like you have someone to always turn to," Doddaballapur said. "Sometimes, friends [may] not have time for you, but I know family [will]."