"I'm Glad My Mom Died" reveals the harsh reality of childhood stardom
Former Nickelodeon actress Jennette McCurdy expresses her heartbreaking past in a perfectly written memoir
TW: This article contains mentions of eating disorders, alcoholism, sexual assault, abuse and death
Chapter 91: "Why do we romanticize the dead? Why can't we be honest about them? Especially moms, they're the most romanticized by anyone."
It's a shocking title, to say the least. However, former child actress Jennette McCurdy's memoir "I'm Glad My Mom Died" says almost everything it needs to in just its name. Widely known for her role as Sam Puckett in Nickelodeon's hit television shows "iCarly" and "Sam and Cat," Jennette was shoved into the spotlight at age six, living a life of fame her mother wanted for herself. Now, at 31, she vulnerably removes herself from the characters she's been forced to play all her life and shares how she learned to find her identity after struggling with eating disorders, poverty, abuse, alcoholism, sexual assault, childhood stardom and her mother's early death.
The first of the book's 91 chapters describes a typical McCurdy family Christmas and provides insight into their life in poverty. Jennette's descriptive writing is evident from the very beginning — with a perfect balance of narration, dialogue and internal thoughts, readers are transported into the McCurdy household living room, hearing the voice of her mother telling Jennette to "peel, not rip" the wrapping paper off of the gifts. 
A brilliant technique Jennette uses throughout the novel is reusing a simple phrase or action with a new, darker meaning later on. For example, she returns to the first chapter's Christmas scene by referring to her mother taking Jennette's clothes off as a "rip, not a peel," hinting at sexual abuse from her mother, who would bathe Jennette and her older brother together until Jennette was 16. Dialogue is incorporated — and even acted out by Jennette herself in the memoir's audiobook — to make readers experience the same discomfort that Jennette did when her mother spoke.
Chapter 10: [referring to her childhood acting auditions] "The special skill on my resume was being able to cry on cue."
Chapter 21: [referring to her mother fake crying in the car after Jennette didn't book a role] "I guess I'm not the only one who could cry on cue."
McCurdy was the youngest among her three brothers, highly religious Mormon mother, evicted father and helpless grandparents. Despite this, she always felt like the adult within a group of children — cleaning up her brothers' milk spills on the carpet to avoid triggering her mother, being pressured to call her grandparents every day to avoid getting lectured and scrambling to cram her family into their stuffed car to get three hours of solitude at church. After illustrating this difficult family dynamic, McCurdy seamlessly transitions into discussing her acting career.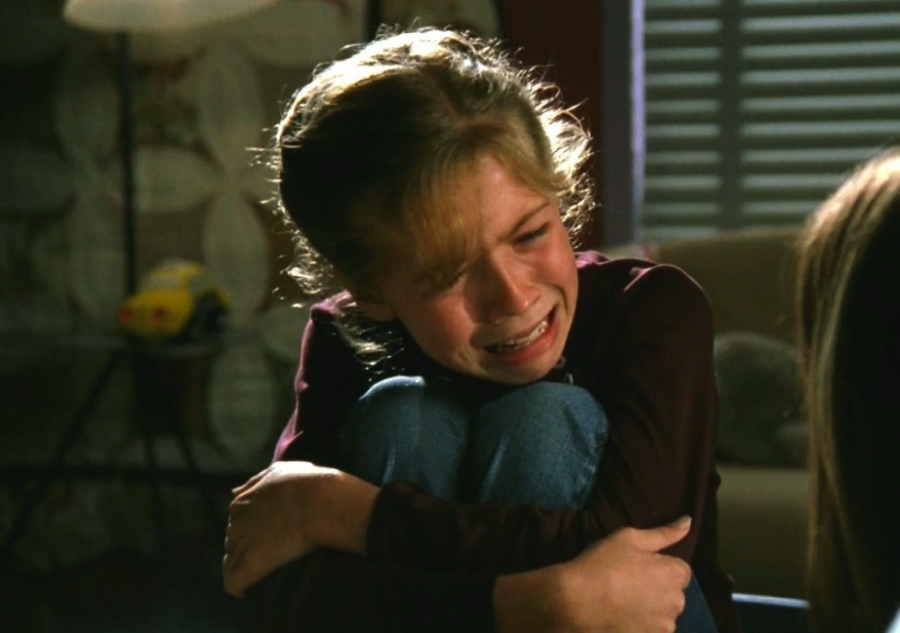 McCurdy never wanted to be an actress. She wanted to be a child. But her mother projected her own Hollywood dreams onto a 6 year old Jennette, pressuring her to count her calories and wear a big fake smile in auditions to somehow, someway, shove her way in the world's spotlight.  
One of the most unique parts about Jennette's writing is how she makes the memoir feel like a diary that audiences shouldn't be reading. Her thoughts as her mother manipulates her into hating her father or developing eating disorders at 11 are full of indignation and grief. She isn't trying to build a "good" narrative for herself, as is the case with many autobiographies — she is releasing the voice of a child who was never given a childhood nor any permission to let her screams out.
After the first 30 chapters, McCurdy is a teenager, the age when her mother's only wish in life was finally achieved — Jennette McCurdy became a household name from her breakthrough role on Nickelodeon. However, McCurdy's vulnerability in her writing expresses a feeling of complete sadness when she was on set, where her anorexia was allegedly encouraged by the network to make her look "sexy," and she was yelled to "add more head movement" during her first ever kiss, which was filmed for "iCarly'"s "iKiss" episode. "The Creator" in the book is widely alleged to be the show's executive producer Dan Schneider, who she says pressured her to drink alcohol when she was underage and wear shorter, tighter clothes with the promise of giving Jennette her own spin-off show after "iCarly"'s wrap. 
However, the solo "Sam Puckett" TV show that Jennette was promised became the childish duo-comedy "Sam and Cat," where Jennette starred alongside Ariana Grande, whose pop music career was reaching its peak. Jennette describes feelings of jealousy, not the hatred that was publicized in the media, for her co-star because of how differently the TV network treated the two actresses — Grande was allowed to skip shoot days and rehearsals to perform at events like the Billboard Music Awards while Jennette was not. Jennette's openness about her negative emotions is commendable — jealousy is a universal feeling but it is rare that famous people address how it affects them on such a larger scale.
Although Jennette's mother passes away in the middle of the book and McCurdy's life takes many different directions afterward, the novel's title still remains highly relevant. Her struggles — sexual assault, broken relationships, bulimia, purging, legal issues, fake news, intrusive thoughts — only increase as she grows into a young adult, and they still connect to her mother. Even when Jennette reaches out for professional help towards the memoir's end, her mother's haunting voice returns. After being carried through an emotionally exhaustive journey still carrying into Jennette's late 20s, readers are desperate to see Jennette finally find a happy ending that always seems to be just out of reach.
Chapter 83: [referring to Ariana Grande's hit song "Focus" playing on the radio on the way back from a therapy appointment] "Maybe Ariana's got a point — maybe it is time to 'focus on me.'"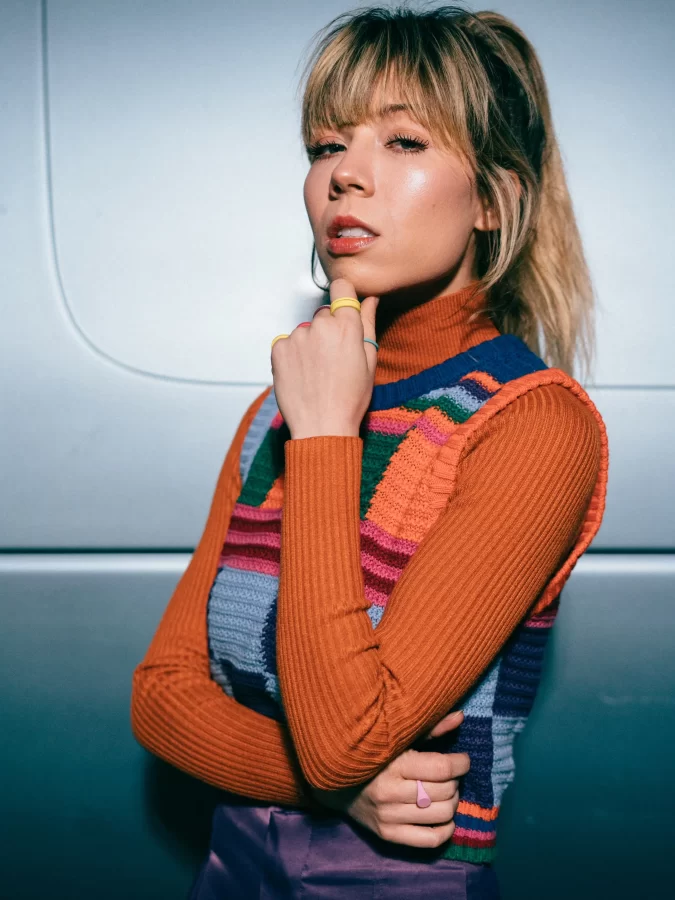 Jennette was brought up in a small house with a large family, always on the brink of running out of money. Jennette's primary motivation to make it big in Hollywood, aside from the desire to please her mother, which she had made her life's goal, was to make enough money to never worry about debt. The novel is written so that this reason is made clear from the very beginning, which is why it is so important that Jennette included a controversial moment at the end of her memoir: she rejected Nickelodeon's $300,000 offer to never speak about her experience with the television network. Nothing could have expressed her growth, her breaking free of being silenced and her healing like her rejection to this large sum of money — except of course, her courage to reveal this disturbing offer in this book.
"I'm Glad My Mom Died" is a memoir unlike any other, discluding random aspects of her life and instead sticking to its theme of Jennette being in the constant control of someone else — her mother, her boyfriends, her TV show executives. Readers become Jennette McCurdy, experiencing every emotion she does. Her descriptive language as she forces herself to puke after each hamburger she eats or describes her lifeless body during sexual acts are disturbing to read, but is necessary vulnerable writing — Jennette is not trying to be someone that she isn't. Reading the novel is the perfect demonstration of how, after so many years of injustice and silent suffering, she has found her voice and physically needs to let it out in the form of this memoir. Every word in the book has a purpose, a necessity, that only makes readers awe over how excellent of an actress Jennette McCurdy truly is to have kept the truth inside of her for so long.
Chapter 91: "I'm processing not only the grief of my mom's death, but of a childhood, an adolescence, and a young adulthood."
5/5
Resources:
National Sexual Assault (24 Hour) Hotline: 1-800-656-4673
United Recovery Project's Alcohol Recovery Hotline: (888) 815-2561
National Eating Disorders Organization Hotline:
Call — (800) 931-2237
Monday—Thursday 11 a.m.—9 p.m. ET
Friday 11 a.m.—5 p.m. ET
Translation services are available on the phone.
Text — (800) 931-2237
Monday—Thursday 3 p.m.—6 p.m. ET
Friday 1 p.m.—5 p.m. ET
National Domestic Violence (24 Hour) Hotline: 800-799-7233