MVHS faces rat infestation
Examining the impact of juvenile rats on campus
Just before February break, English teacher Derek Lu noticed a narrow hole in the ceiling of his classroom. Upon further inspection, Lu learned that the hole was caused by rats that were digging for food. MVHS administration informed him that the rat problem would be fixed by the time he returned, but upon coming back, he discovered that rat infestation had spread, as he found three additional holes in his ceiling.  
While he has never seen a rat in his classroom himself, Lu has noticed rat droppings scattered in his room. Facilities manager Eddy Medal acknowledges that "like [on] any campus, rodents are an issue." He explains that rodents are a probable issue anywhere food is present in large quantities.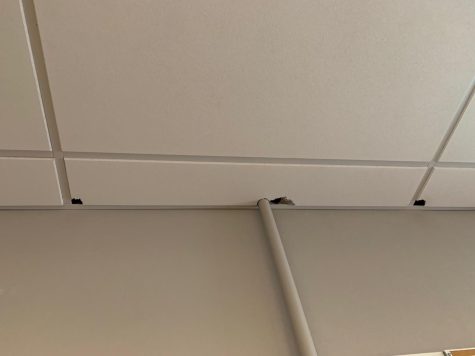 "The [main] reason is because there's a lot of food left everywhere [on campus]," Medal said. "My guys do a pretty good job of cleaning it up. But there's still stuff that stays behind that we don't see, like somebody will throw something inside of a bush or shrub or it'll be in the landscape that we don't see."
Lu, Medal and Biology teacher Lora Lerner all agree that food wastage is the primary cause of rats on campus. Lerner has also experienced the issue when conducting labs in her Biology classes, which dealt with food. She remembers an experiment that involved M&Ms, where rats were able to find the candy. 
"It's not their fault — they're just being rats," Lerner said. "But it is kind of a scourge in a public place. Like you can't really have a bunch of rats making it their home. So it's just on all of us to be careful to not attract them with our food."
Whenever rats are found on campus, Medal and his team investigate and assess the situation first. After that, they contact a pest control company, which creates a detailed report by going through the building and attempting to find where the issue is. Medal uses the company's ideas to try and prevent rats from getting into the buildings.
However, just like mitigating the food left on campus is a difficult task to carry out, permanently exterminating the rats is nearly impossible. But according to Lerner, fighting the issue is still vital in order to "keep [the rats] from setting a home here." Although not as effective as a permanent extermination, mitigating the issue reduces the likelihood of it escalating.
"We don't use poisons," Medal said. "I don't really like it because you poison one of the rodents and it could die in a wall and then you get a smell from it. So we use a lot of trapping."  
The main two types of traps that are used to kill the rats are Snap Traps and Tomcat Glue Traps, both of which effectively work to kill the rat that gets trapped in them. According to Medal, this tactic has proved beneficial in reducing the rat population.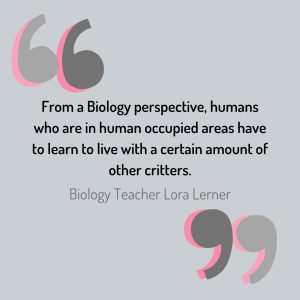 "We've put out traps," Medal said. "It doesn't seem like there is any issue right now [since] I do it as needed. If you go around campus, you'll see little black boxes — those are bait boxes as well."
Medal believes that the severity of the problem will decrease as the weather gets warmer. In cold temperatures, rats are more likely to inhabit school buildings which provide them with shelter and access to food. Medal adds that destruction to school buildings such as chewed ceilings mostly occur when the rats are attempting to access food in the area.
"From a Biology perspective, humans who are in human occupied areas have to learn to live with a certain amount of other critters," Lerner said. "We're going to have insects and occasionally rats that we overlap with in our environments. And I think to some extent, that's not a huge problem.  If there's any concern of them spreading disease, then I'd be more worried. But if it's just [that] occasionally they're around, it's not the end of the world."