"jeen-yuhs" is a riveting time capsule of Ye's life
The three-part documentary details the mind of the misunderstood rapper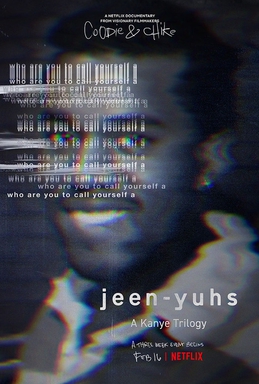 "Me doing this documentary right now, it's a little narcissistic or whatever. But f— it, you know what I'm saying?" rapper Ye, commonly known as Kanye West, tells the camera in 2001.
It was this unapologetic confidence that compelled producer Clarence "Coodie" Simmons to move out to New York and capture Ye's life on camera in 2001. The first time he listened to Ye's music was when he was still producing beats — immediately, he knew Ye's talent would one day earn him Grammys. 
Twenty years later on Feb.16, 2022, Netflix released the first episode of "jeen-yuhs: A Kanye Trilogy," a three-part documentary that follows Ye's rise in the rap industry and his challenges along the way. Each episode, released in weekly intervals, is a compilation of unreleased footage from Ye's career, intertwined with narrations from Simmons himself. 
"act i: VISION" 
The first episode of "jeen-yuhs" begins in 2001 and describes Ye's relentless pursuit to earn a spot in the industry. Growing up in Chicago, Ye garnered respect as a producer, but he always yearned to create his own music and see his name on more than just the small print of album credits. 
Every clip of this episode oozes with Ye's confidence, especially when Ye struts into rapper Jay-Z's "Roc A Fella Records" office and forces the executives to listen to his music, certain that he was destined to do more than create someone else's beats. After two rejections, the episode concludes with Ye finally landing a record deal with Roc A Fella Records. 
Filled with his witty jokes and remarks, Simmons' raw footage confirms that Ye was born to work in entertainment, mesmerizing viewers with his charismatic disposition. Simmons also centers his focus on Ye's music in particular — behind Simmons' narrations is candid B-roll of Ye recording in the studio or freestyling with friends. With his numerous controversies over the years, it's also refreshing to see Ye's blossoming personality during the early stages of his career, free of his tainted reputation and defined by merely his dreams and dedication to his music. 
Most of all, "VISION" proves that Ye's often-criticized arrogance served as the greatest catalyst for his career, allowing him to see the potential in himself when others could not. 
"act ii: PURPOSE"
"PURPOSE" expands further on Ye's climb to the top. Just as Ye's career began to materialize from his record deal with Jay-Z, he suffered from a life-altering car accident on his way back from a recording session in Los Angeles. After shattering his jaw in three places and getting it wired shut for a month, Simmons "was afraid [West would] never rap again." 
Like the documentary's name suggests, Ye proves to be a musical genius and a crucial asset to the rap game in "PURPOSE," creating tracks for his debut album, "The College Dropout," in just weeks after his accident with his jaw still wired shut. Throughout this production process, Simmons' behind-the-scenes access to Ye's recording sessions also provides insight into the creation of what's considered one of the greatest rap albums of all time, "The College Dropout," which was eventually released in 2004. The episode perfectly concludes with Ye winning "Best Rap Album of the Year" at the Grammys for "The College Dropout," exactly where Simmons predicted Ye would end up just three years earlier.
"PURPOSE" and "VISION" are fruitful counterparts of one another, both detailing Ye's endless hustle to stardom and transition from producer to rapper, while also navigating through the challenges Ye faced to become the ubiquitous name he is today. 
"act iii: AWAKENING"
The intro to the last installment of "jeen-yuhs," "AWAKENING" features a beautiful moment shared between Ye and his late mother Donda West, where he premieres his song "Hey Mama" for her on the Oprah Winfrey Show. With these heartfelt clips of the two of them scattered throughout the series, it's clear that Ye's stark confidence is a byproduct of his mother's continuous encouragement and belief in his potential.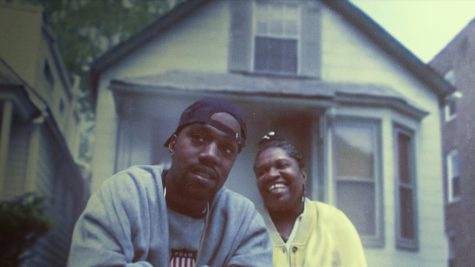 Donda's death in 2008 disoriented Ye's life, which is manifested in the documentary's sullen shift in mood and touching montage of clips of Ye and his mother. Eventually, Simmons began to notice that Ye no longer "seem[ed] like the same Ye."  For the first time, Ye requested Simmons stop filming him and they both headed in their own direction for the next six years, creating a gap in Ye's story that's instead replaced in the documentary by a short recap of videos from the Internet. 
The first two episodes' enthralling narrative of Ye's journey through his own perspective is lost in "AWAKENING," attributed to the glaring lack of coverage of Ye's most dynamic years. While "VISION" and "PURPOSE" exhaustively unpack "The College Dropout," "AWAKENING" fits the production of Ye's next eight albums and every single one of his controversies in just 90 minutes, skipping over many of his defining accomplishments. Ye's thought process behind his notorious actions and comments, such as his interruption of Taylor Swift at the 2009 VMA's, is also missing, isolating this episode from its more elaborate predecessors. 
Final thoughts
"jeen-yuhs" does a wonderful job at chronicling the story of a musical icon, focusing heavily on Ye's resilience and will to carve out a name for himself. Matched with Simmons' eloquent narrations, the unreleased footage provides the audience insight into some of the most vulnerable and candid moments of Ye's career. However, the final episode falters in maintaining this intimacy that made the first two installments so endearing, and misses out on indispensable experiences in Ye's life that shaped his reputation today. Nevertheless, with its in-depth coverage, "jeen-yuhs" is a heartwarming watch for Ye fans and anyone curious to learn more about his inspirational story. . 
Rating: 4/5