Boys Basketball defeats Harbor High School 65-26
After a strong start, the Matadors maintain control to earn a commanding victory
Starting off with a commanding lead against Harbor High School, the Varsity Boys Basketball team won 65-26 during its seventh preseason game on Dec. 4.
Head coach Wade Nakamura said one "huge challenge" he faced was changing the team's behavior throughout this season and building the foundations of a different culture.
"Just the level of commitment necessary and just the little things like being punctual and communicating and being selfless," Nakamura said. "I don't think the kids were truly held accountable in the past for a lot of things, so that was the biggest challenge. It still remains a challenge, but they're learning. They're getting better and I think tonight was a direct result of that."
The 39 point win was the team's biggest victory of the season so far, which Nakamura attributes to the team's "[high] level of energy and defensive intensity." Junior Philip Chiu agrees with Nakamura that the team's defense noticeably improved compared to other games.
According to Chiu, the team researched the opposition before the game, learning that Harbor High School had come into this game beating their previous opponents by 80 points. That research allowed them to plan tactics, which helped the team "get in the mindset" and ensure they were ready to play.
Nakamura described sophomore Matthew Lau as being "on fire" as he had a standout performance. Lau attributes the victory to the team's energy "right off the bat" and believes "the team spirit was amazing" throughout the entirety of the game.
"I think we worked hard throughout the entire game," Lau said. "We really picked up the energy [at the] front and back of the game, which really gave us some momentum and gave us the drive to score, get buckets, and hustle and get that whole energy and spirit going."
Nakamura believes they achieved that goal of "[playing] hard" each time they had possession of the ball and is "proud of their effort," especially since each player had an opportunity to play.
"If we would have played with the same energy and defensive consistency [in the first preseason games] as we did tonight, then everyone would have gotten a chance to play as well," Nakamura said. "But it's just something that we're working on daily. And I think we showed tonight that we're learning, so that's good."
About the Contributors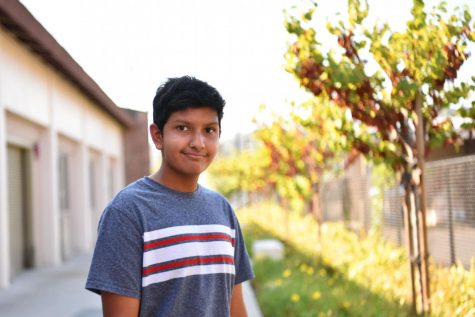 Krish Dev, Website Editor
Krish is currently a junior and a Website Editor for El Estoque. He enjoys traveling to new places and learning random knowledge about a variety of topics. He also likes to keep up with the latest in world news and technology. In his free time, he is usually watching videos, listening to audiobooks and podcasts, or playing videogames.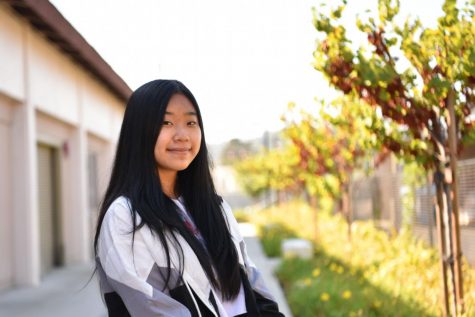 Sophia Ma, Graphics Editor
Sophia is currently a junior and a graphics editor for El Estoque. She is a member of the MVHS Color Guard and enjoys drawing, playing video games, listening to music and spending time with friends.