'Red (Taylor's Version)' perfectly balances the old and the new
Taylor Swift's second re-recorded album is a compelling add to her discography
"Tonight we begin again," Taylor Swift wrote in an Instagram post when "Red (Taylor's Version)," was released on Friday, Nov. 12, 2021. Nearly a decade after the original album "Red" was released in 2012, Swift's "Red" era is beginning again — and at this point in her career, she's the best she's ever been.
"Red (Taylor's Version)" is Swift's second re-recorded album after "Fearless." This new version of "Red" contains 30 tracks, each with "Taylor's Version" at the end of the title — a phrase that signifies that the songs are owned by Swift herself, unlike the songs from her first six albums. The album also includes nine "From The Vault" songs, three of which feature other artists, and a short film that Swift wrote and directed to accompany "All Too Well (10 Minute Version)," starring Sadie Sink and Dylan O'Brien. Within a day, the album garnered 90.8 million streams on Spotify, making it the most-streamed album released by a female in history — a feat that Swift previously accomplished with "folklore" in July 2020. 

"All Too Well: The Short Film" written and directed by Taylor Swift, where actors Sadie Sink and Dylan O'Brien bring "All Too Well (10 Minute Version)" to life
"Red" characterizes young adult life through its blending of the country and pop genres, depicting experimentation and indecision. The tracklist illustrates Swift's emotional instability with extreme highs and lows, ranging from giddiness to disappointment to anger. However, "Red (Taylor's Version)" lacks the distinctly country sound that some of the original "Red" tracks held, instead falling heavily towards pop. This new version of the album is decidedly cleaner and more passionate, which can be seen with the chord changes in "We Are Never Ever Getting Back Together" and "I Knew You Were Trouble." At the same time, the music is toned down to focus on Swift's vocals — for example, the iconic beat drop in "22" feels less full. The most dramatically different song on the album is "Girl At Home" with its echoey, electronic-pop production instead of the original's country-pop, but this change adds a flair to a song that otherwise may have grown stale. 
In general, the re-recorded songs sound incredibly similar to their 2012 versions, which is a testament to Swift's vocal skill. However, the album's high quality production makes it suited for the current, electronic-based music industry, a decision that ultimately enriches the songs.
The album" features nine new "From The Vault" tracks. "Nothing New," featuring Phoebe Bridgers, is undoubtedly a standout song on the album overall, as it encompasses Swift's fears of growing older and losing relevance as both an artist and an individual in her 20s. Lyrically, it's one of the best songs on the album, with lines such as, "How can a person know everything at 18 / But nothing at 22? / And will you still want me when I'm nothing new?" and "How long will it be cute, all this crying in my room? / When you can't blame it on my youth / And roll your eyes with affection," which showcase Swift's talent to capture and voice emotions that can often feel too embarrassing to admit. Other tracks that could have enhanced "Red" had they been on the 2012 version are "Better Man," "I Bet You Think About Me," "Forever Winter" and "All Too Well (10 Minute Version)," as they embody the tone from the era while also diversifying the album's overall mood.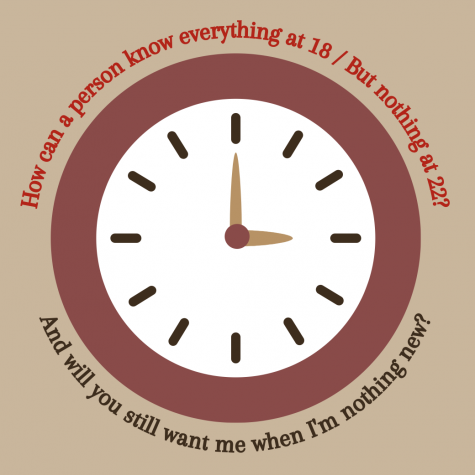 Although the album is successful and well-rounded overall, its crown jewel is the last track: "All Too Well (10 Minute Version)," the highly-anticipated single since the original version of "All Too Well," which Swift cut down to 5.5 minutes. The 2012 "All Too Well," despite not being a single, became a fan favorite soon after its release due to its hard-hitting lyricism and vulnerability, and is lauded by some as Swift's best-written track of all time. As a result, the song's 10-minute version came with astronomical expectations — and it lived up to its hype. 
Despite its length, the song balances its six verses with enough musical breaks in between, allowing it to stay interesting even for casual listeners who aren't as invested in Swift's music. However, at its core, "All Too Well (10 Minute Version)" is for listeners who are familiar with the original version of the song. New lyrics such as "And I was never good at tellin' jokes, but the punch line goes / 'I'll get older, but your lovers stay my age' / From when your Brooklyn broke my skin and bones / I'm a soldier who's returning half her weight" more clearly characterize Swift's ex-boyfriend and hint at his perspective, portraying how the fractured relationship harmed both him and Swift. These new lyrics embolden the story with the final pieces that listeners hadn't known they were missing.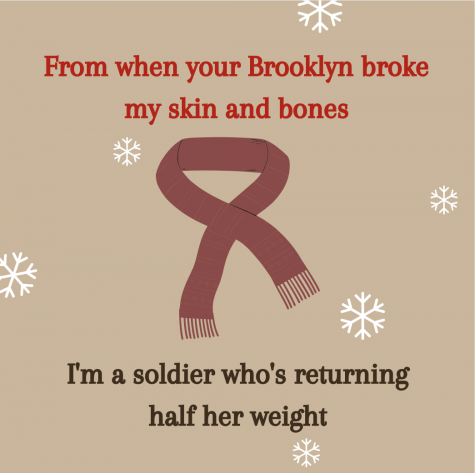 From featuring nostalgic and once-again wildly popular singles to containing a treasure trove of new music from Swift's older "Red" era, "Red (Taylor's Version)" is well-rounded and interesting enough for newer, more casual listeners while still being deeply satisfying to fans who are familiar with the 2012 album.
 For Swift, "Red" was an era marked by contradictory, constantly evolving emotions and musical experimentation. As a re-recorded album, "Red (Taylor's Version)" highlights the best qualities of re-recording work — it not only recaptures the sentiments of the original "Red" era but brings something new to the table. The album's strongest parts lie with its never-before-seen "From The Vault" tracks and the 10-minute version of "All Too Well." Both satisfyingly nostalgic yet beautifully fresh, "Red (Taylor's Version)" is sure to be remembered in the hearts of millions around the globe.
5/5