Matadors lose helmet trophy to Cupertino High School for the fifth consecutive year
MVHS loses 20-45 against CHS in the Helmet Game despite second half push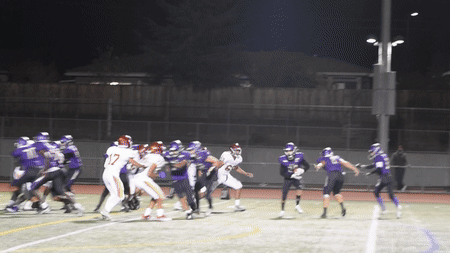 The Varsity Football team maintained a solid 13-year streak of back-to-back victories against Cupertino High School in its annual helmet game from 2002 to 2015. However, ever since the team's defeat in 2016, the Matadors have never won another helmet game –– this year's game being no exception.
After CHS scored within the first few minutes of the first quarter, the first quarter ended with a score of 6-19, foreshadowing the lead that CHS would maintain throughout the rest of the game. The second quarter ended with a score of 6-45.
Senior John Masegian says that the team needed to get their "defense right in that first quarter," but acknowledges that improving defense requires experience, which is something that the Matadors lack since many team members have only started the sport this year. Head coach and paraeducator Ceazar Agront adds that the team has been struggling with finding a balance between commitment to both football and academics. 
"The [academic] pressure [at MVHS] is through the roof," Agront said. "[The players are going through] a tough time because they also want to give [their all] on the football field [but] they have troubles trying to balance that. [While other football teams were able to] make time to load up their schedule with conditioning and summer training, [MVHS has had the] worst year when it came to offseason participation."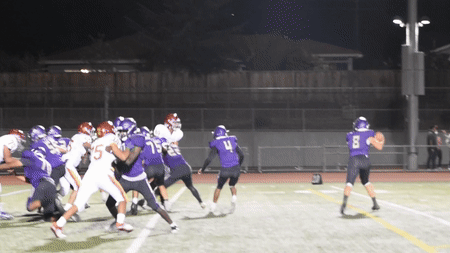 However, MVHS was able to both prevent CHS from scoring in the second half of the game and also score two consecutive touchdowns in the last quarter. Agront says that the team is still putting in their best effort for each game, bringing hope for victory in their future games this season. 
"We were able to finish the game," Agront said. "We were able to get some touchdowns against a really good team that's undefeated [and going to playoffs]. In [all of our] league [games], we scored the most points against this team, and that's the biggest highlight."