Reuniting with pastimes
How reconnecting with my old interests has helped me grow as person
Running into the San Jose McEnery Convention Center, I immediately took in the bustling scene around me. 
Colorful banners hung from every wall, featuring Crunchyroll's orange-haired mascot. Clips from featured series played on large TV screens and surround-sound speakers, booming over the chatter of the building. Hundreds of people ― many of whom were dressed up in elaborate cosplays ― travelled in groups and explored what interested them the most.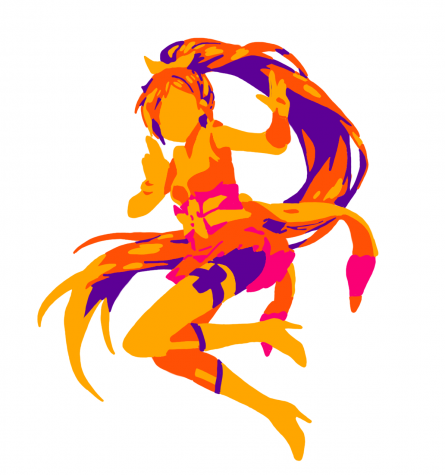 As I spent the day at the 2017 Crunchyroll Expo ― an annual three-day anime convention ― I participated in many activities such as attending a panel featuring important figures in the anime industry and learned more about the latest series like Black Clover. And in the midst of my surroundings, I found myself truly understanding how important this interest was to me. 
That weekend was a memorable experience, but as time flew by, I grew out of my interest in anime. When middle school came to an end and high school began, I swapped out pastimes for piles of schoolwork and never-ending extracurriculars.
Without anything I could consider a hobby, all of my attention became focused on the endless piles of work I had to complete, causing my mental health to rapidly deteriorate. This led to unintentionally distancing myself from my friends, fretting over the smallest assignments and ending every day exhausted.
However, as March of 2020 rolled around, the sudden COVID-19 shelter-in-place orders forced me to slow down and re-evaluate how tiresome my life had been for the last few years. School was no longer at the forefront of my mind, and with limited social interaction, I had to find some way to entertain myself daily.
Following advice from a friend, I decided that it might be worth getting back into anime. Even though I didn't think I'd gain much from the experience, my decision to watch that first episode triggered something ― it reminded me how much I enjoyed consuming all sorts of media. As I moved on to different series, my love for analyzing story plots, digging deeper into characters' personalities and examining their dynamics with each other resurfaced. Watching shows not only provided comfort, but served as a way for me to dedicate my thinking power to more than just school-related topics.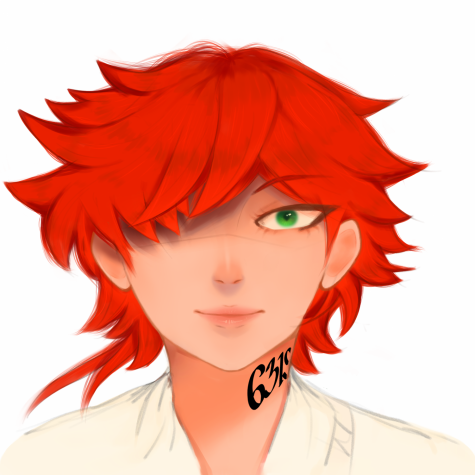 Remembering how much fun I had watching anime encouraged me to revisit other interests I had in middle school. I used to do digital art when I was younger, drawing my favorite characters and other things I found interesting. I decided to pick this hobby up again, starting with purchasing a new tablet and practicing basic art skills. Digital art allowed me to tackle two birds with one stone ― it gave me a way to express myself, but also made me feel like I was doing something meaningful by creating content as opposed to just consuming it.
Reconnecting with these hobbies did more than just help me destress ― it allowed me to further understand myself and the importance of doing things solely for enjoyment. This experience also gave me the chance to connect with other people who had the same hobbies as me and bridged the gap with my friends by giving us common interests to talk about.
However, the most significant impact is that I haven't let go of my hobbies now that we're back at school in-person. Reuniting with my past interests was crucial for my personal growth and mental health, and I'll make sure to always have that relaxing activity that I can do to get away from the stress of daily life, even if just for a little bit.
To pay homage to my middle-school self, I want to attend Crunchyroll Expo again ― this time, with a clearer understanding of myself and more friends by my side. I want to take pictures at special booths, meet the creators and voice actors of different shows and purchase merchandise from talented artists to hang up in my room. But above all, I want to remind myself of the importance of staying true to my hobbies.
About the Contributor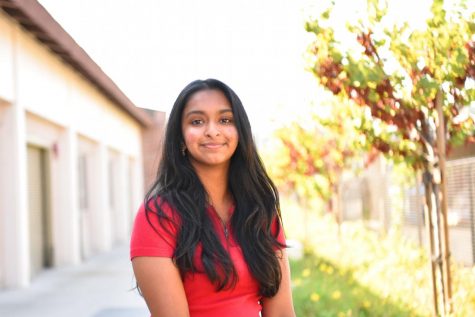 Shivani Madhan, Opinion Editor
Shivani is currently a senior and an opinion editor for El Estoque. She is a Branch Head for MV Speech and the Vice President of MV Neuroscience Club. In her free time, she likes to draw, read a variety of works and share her never-ending knowledge on her latest obsession with her friends.