2020 Year in review
Reflecting on the events of 2020
JANUARY
Iran/U.S. Conflict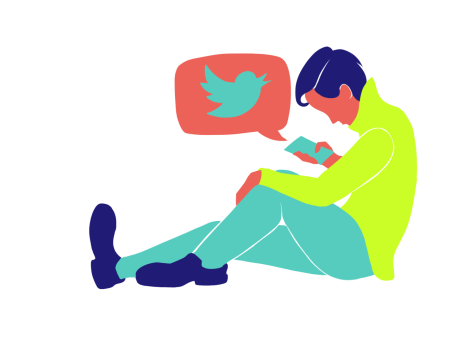 On Jan. 3, 2020, Iran's military commander, General Quasem Soleimani, was assassinated by a U.S. drone strike from Iraq in the midst of a long-standing conflict between the two countries. As a result of Soleimani's death, Iran pulled out of the Joint Comprehensive Plan of Action (JCPOA) nuclear deal — a commitment that limited its uranium enrichment stockpile and nuclear missile development — and promised retaliation against the U.S. In the meantime, memes about a potential WWIII circulated on social media platforms such as Twitter and Instagram.
"The first reaction I had was I woke up and I checked my phone and there was like 30 messages from my friends being like are you okay like what happened. But it was really terrifying…We were scared that if the government in Iran said something, then America would take it literally and start a war," Freshmen Yas Ghandchi said. She had just left Iran two days before the attack. "I was relieved that nothing happened because it cooled down and everyone stopped talking about it… it wasn't time for war."
Kobe Bryant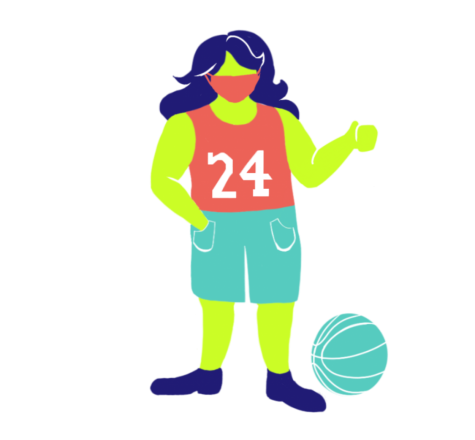 NBA MVP and the Lakers' shooting guard Kobe Bryant and his 13-year-old daughter Ginanna Bryant unexpectedly died on January 26, due to to their helicopter colliding into the Calabasas hillside. In addition to the two Bryants, seven other victims' lives were lost during this incident. After the accident, social media was flooded by approximately 100 million supportive posts and comments commemorating Bryant's achievements and personality, while over 25,000 articles were written about him. 
"When I first found out [about his passing], I thought it was fake… I thought it was like a rumor… News websites started covering it… I saw on TV, then it started to settle a bit more," Sophomore Leonardo Sze said. "We just have to remember what he's done [for] us… and then move on because there's really nothing you can do. You can't live in the past."
FEBRUARY
"Parasite" Wins Oscars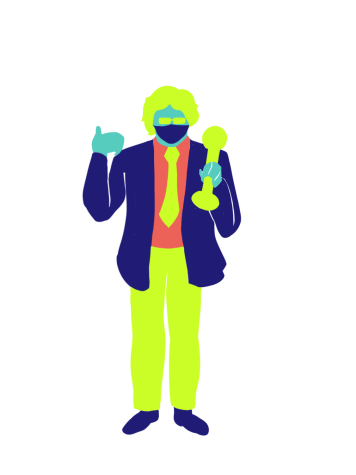 On February 9, at the 92nd Oscars, Korean film "Parasite" made history as the first foreign-language film to win the Best Picture Award. Directed by Bong Joon-ho, "Parasite" is a thriller and dark comedy, one that uses satire to critique class disparity and discrimination. Along with Best Picture, the film also won awards for Directing, International Feature Film and Writing (Original Screenplay). 
"It brought a lot of attention to what Korean filmmaking is… to other countries and brought in the influence of Korea, which I think is really progressive and important," Senior Ellie Kim said. "[From] a visual sense I liked how much meaning [and] foreshadowing was in the film… It's really cool to see all the ways that the director portrayed the story in multiple ways and… tell the story in so many different outlets."
MARCH
COVID-19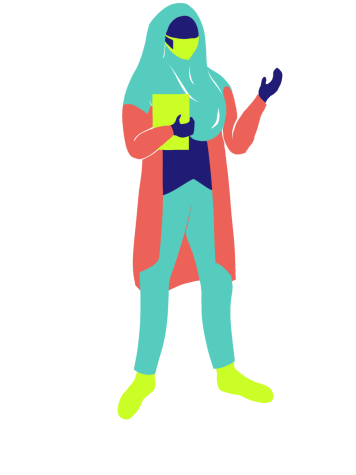 On March 19, California enforced a statewide shelter-in-place order due to a rise in COVID-19 cases. As businesses went into lockdown, the nation experienced a massive increase in unemployment rates. Beginning March 17, FUHSD sent students home and on March 23, a remote learning system was implemented. A record-breaking stock market crash also occurred, as major markets such as the S&P500 and Dow Jones suddenly dropped due to the pandemic.  
"I know things don't look too great right now and there's certainly a lot of people who are impacted by [COVID-19]… I'm wondering if there are certain jobs that are not going to come back now because we found ways to replace them during this time period," Social Science teacher Scott Victorine said. "I just hope that people will realize that we're all in the same boat, and that the sooner we get it under control the center, everything will get back to normal… I really hope that we're going to see more science and less conspiracy theories, and we're not going to question why we shouldn't be wearing masks… I hope that we remember our common humanity in 2021 and we can put 2020 behind us."
MAY
Black Lives Matter movement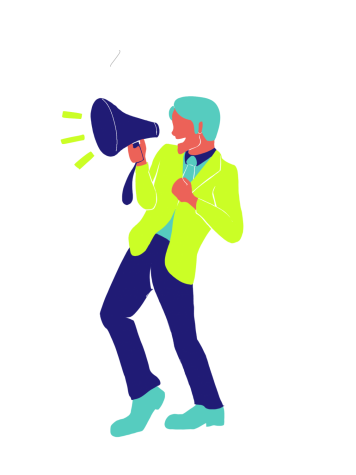 After George Floyd was killed by policemen in Minneapolis, Minnesota on May 25, the Black Lives Matter movement erupted. To show their support for Black people called for the end of systemic racism, attended protests, and circulated #BlackLivesMatter throughout the internet. Although Black Lives Matter gained traction under the COVID-19 pandemic, it may be the largest movement in the history of the U.S — polls propose that between 15 to 26 million people attended protests.
"I'm glad that in 2020, we're finally able to address some of the most core fundamental problems with our system of government and the way that we socially function collectively in our society," Junior Manvi Kottakota said. "I think that people should be continuing to have conversations with one another because I think that's the foundation of where problems are going to start [being] solved… People being more vocal about their opinions and being able to bring to the surface their opinions and experiences…  is how change is going to be made."
AUGUST
Beirut Explosion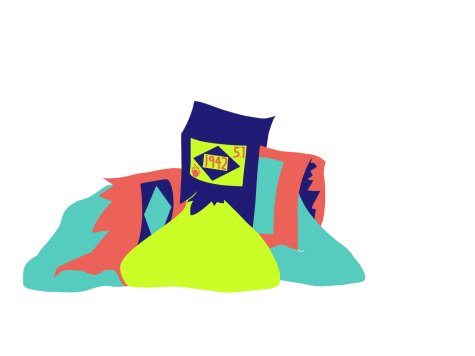 On August 4, a warehouse at the Port of Beirut, Lebanon exploded and killed over 200 people, devastating the surrounding one-mile area and creating a crater 460 feet wide. Inside the warehouse were torn bags of decaying ammonium nitrate, a compound used in both fertilizers and bombs, 15 tons of fireworks and containers of oil, kerosene and hydrochloric acid. Although the blast's cause is unverified, it is speculated that workers sent that day to fix a hole in the warehouse may have caused an accidental fire that triggered the deadly explosion. 
"[The explosion] displaced many who will now live there and don't have homes… At the same time, Beirut has a background of corruption and dysfunction in government, and this got even more awareness," Sophomore Amy Hu said. "We live in Silicon Valley and obviously life is not perfect for us, but it's pretty good compared to the rest of the world. And sometimes it can be sort of closed off. Honestly, I did not know the place Beirut even existed before this and it shows.. how much he should appreciate where we are [and] be grateful for the people around us and how much we should be aware of the rest of the world."
SEPTEMBER
California Wildfires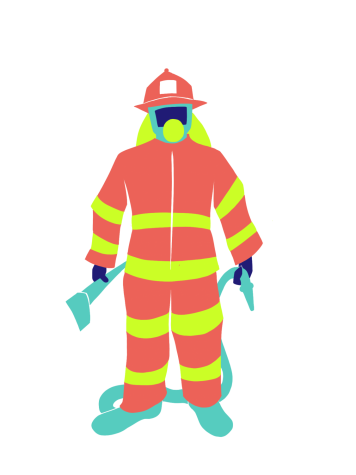 Wildfires raged across Northern and Central California, marking the state's largest wildfires in recorded history. Exacerbated by a record-breaking August heatwave and strong winds, the fires caused over 90,000 people to evacuate their homes, killed over thirty people and ravaged millions of acres of land. Dozens of fires were caused by 14,000 strikes of dry lightning. Although President Trump held that they were caused by "poor forest management," California Governor Gavin Newsom and many others cite climate change.
"I just remember there was a day where the sky was completely orange; it would smell completely of smoke and when I would go outside, I can see the smoke and sky.  I was scared of what [was] happening… for the future," Sophomore Iona Xia said. "I think there's a lot of personal things [we] can do. For example… don't use plastic bags; instead, bring reusable bags. And, there [are] certain organizations in our county that combat against climate change."
Ruth Bader Ginsburg's death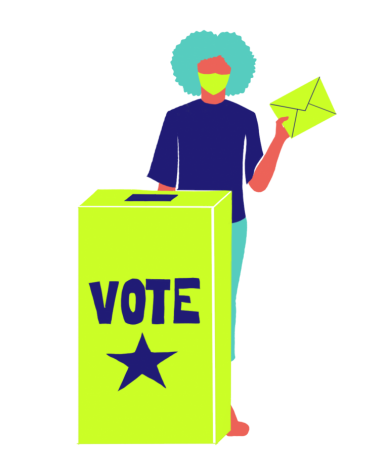 On September 18, U.S. Supreme Court Justice Ruth Bader Ginsburg passed away after battling metastatic pancreatic cancer. Nicknamed "Notorious RBG," she was the second woman to be a Supreme Court Justice and was considered to be a pioneer of women's rights. Although she wished to not be replaced until after "a new president [was] installed," Judge Amy Coney Barrett, who holds many opposing views to Ginsburg, was nominated only days after her death. Barrett was sworn in as a Justice in October, creating a conservative majority in the Supreme Court.
"[RBG] was an icon. She brought a really progressive perspective to politics and fought for it no matter what anyone said," Senior Sachi Roy said. "She inspires me to stand up for what you believe in… She set the tone for change for future female politicians."
NOVEMBER
U.S. Elections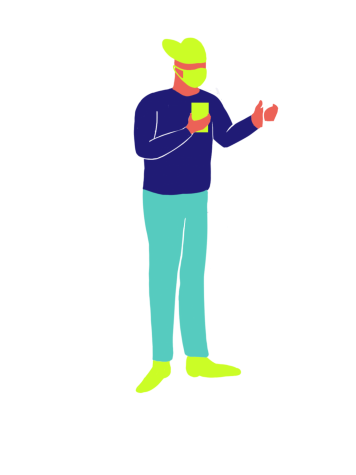 November 3 marked the beginning of the suspenseful U.S. elections. Democratic candidate and former Vice President Joe Biden declared victory, with 306 electoral votes, against the current Republican President Donald Trump, with 232 electoral votes, as of November 24. Senator Kamala Harris will become the new Vice President, making her the first woman and Asian and Black American to do so. According to the Associated Press, the Republican Party retains the majority of the Senate, while the Democrats take the majority of the House as of 4 December.
"I think the results weren't that surprising… Towards the end of the Trump administration, it was already obvious that people were jumping ships," Sophomore Alex Zhang said. "Some states [are] going blue for the first time in several decades… The Biden administration already made it very clear that they're pushing for more international coverage and community outreach… The Biden administration has [also] talked about how they're moving forward with… rejoining the Paris Climate Accords so I see that that is something that will be more important in upcoming years."
About the Contributors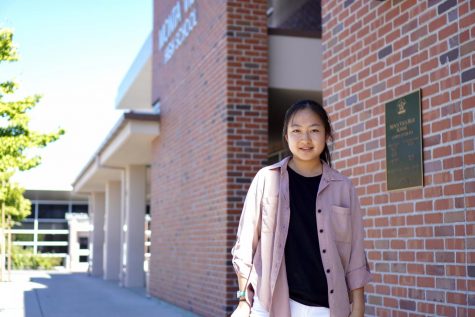 Rachel Jiang, News Editor
Rachel is currently a senior and news editor for El Estoque. She is a varsity member of the MVHS Cross Country team and a VP of LD and varsity member of MVHS Speech and Debate Club. In her free time, she enjoys collecting stamps, studying politics and policy and taking photos.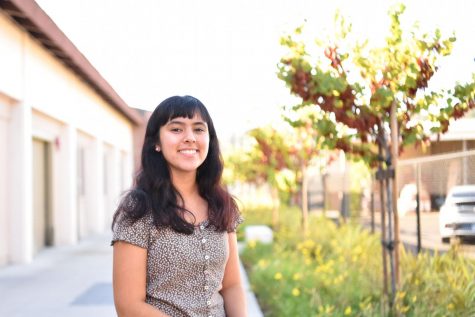 Shivani Verma, Arts and Entertainment Editor
Shivani is currently a senior and an Arts and Entertainment editor for El Estoque. She is part of the MVHS Dance Team and in her free time, she enjoys getting boba with her mom, listening to music and hugging her friends for extended periods of time.