50 fresh faces
The class of 2024 shares its initial thoughts about MVHS
Additional reporting by Diya Bahl, Sophia Chen, Krish Dev, Mikaylah Du, Suraj Gangaram, Justine Ha, Shivani Madhan, Iman Malik, Tanish Mendki and Matthew Yoshimoto
Each year, a different wave of freshmen enter MVHS and begin their high school journey, usually surrounded by friends, classmates and teachers. This year, however, the Class of 2024 was faced with circumstances unlike any other freshman class: beginning their high school experience online. From the craziest rumors they've heard to the Zoom features they enjoy most, the images below offer the perspectives of 50 freshmen at MVHS.


About the Writer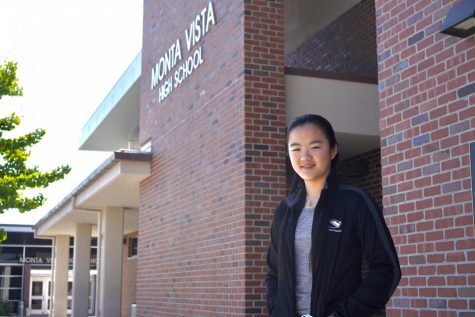 Michelle Chen, Features Editor
Michelle is currently a junior and a features editor for El Estoque. Her interests include percussion and volleyball; she is an All-State level percussionist and was a captain on both her club volleyball team and the MVHS junior varsity team last year. In her free time, she enjoys going on walks with her family and their two dogs.