Summer 2020 music releases provide needed relief during COVID-19
Students discuss new releases and how COVID-19 has influenced the music industry
The top three albums on the Billboard 200 chart
#1: "folklore" by Taylor Swift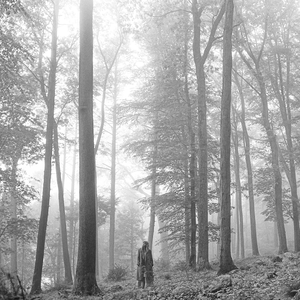 Taylor Swift's latest studio album "folklore" was released on July 24 and is currently #1 on the Billboard 200 chart. The album incorporates a mix of pop, indie and alternative elements, all different genres from Swift's previous albums, which were country and pop-focused. Junior Siddhartha Mishra says that "folklore" was one of Swift's best projects, with her song "betty" being his favorite track on the album.
"Folklore is just a really complete album and it has a nice narrative," Mishra said. "It's probably the [album] I listen to the most. I think this album specifically was much better than her previous work and I really like how she took a different turn with this album."
#2: "Shoot for the Stars Aim for the Moon" by Pop Smoke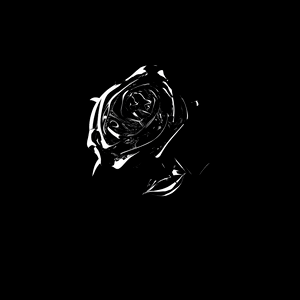 Pop Smoke's posthumous album "Shoot for the Stars Aim for the Moon" was released on July 3 and peaked at #1 on the Billboard 200 chart. A posthumous album is a compilation of unreleased songs that are released after an artist's death. The rap album was Pop Smoke's debut after his murder in February, featuring different artists such as 50 Cent and Swae Lee. Sophomore Vedika Dave says this album's release is what helped Pop Smoke gain more popularity – her favorite track being "What You Know Bout Love."
"I love [the album]," Dave said. "It has some really good songs on it and got a lot of attention. I never really listened to Pop Smoke until the album came out, but when I heard it, I immediately liked his music style." 
For sophomore Karan Goel, Pop Smoke's unique voice and rapping style makes for a great album to listen to during his free time. 
"Pop Smoke is a very energetic artist and he really brings [a lot of] hype," Goel said. "So I can listen to him when I'm working out and I'll just be super energetic. It just sets a very fun tone." 
#3: "Legends Never Die" by Juice WRLD: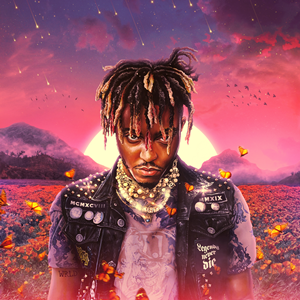 Debuting at #1 on the Billboard 200 chart, Juice WRLD's posthumous rap album "Legends Never Die" was released on July 10. The album features 22 tracks and closes with a special outro titled "Juice WRLD Speaks From Heaven," a 30-second audio recording of the rapper on an Instagram livestream months prior to his drug overdose in December. Goel appreciates the effort put into the album, but also feels that it was not as good as Juice WRLD's previous works. 
"I thought it might have been a little bit too long honestly," Goel said. "They kind of just took everything that had leaked and they put that on an album, but I still thought it was good. It satisfied the fans and it was overall a project that was just nice to listen to." 
Due to the posthumous nature of the album, Mishra acknowledges that producing it may have come with some challenges. 
"I listened to [the album] a little bit and I didn't really like it," Mishra said. "I've listened to Juice WRLD since his debut album and that was a really good project. But the problem with posthumous albums is that they're put together by someone else so they don't really represent an artist's true intention."
COVID-19's impact on the music industry
Due to the COVID-19 pandemic, most artists have been forced to cancel or postpone their concerts in order to minimize the spread of the virus. Big music festivals such as Coachella, Lollapalooza and Summerfest were canceled, leaving many disappointed fans who were unable to see their favorite artists perform. For Mishra, the lack of concerts was a change that he had to adapt to this summer. 
We knew it was coming. Sadly, another one bites the dust. Thanks COVID-19. See you next year @Lollapalooza. #Lolla #Lollapalooza #Covid19 #CoronaVirus

— In The Loop Magazine (@BeInTheLoopChi) June 9, 2020
"I'm honestly very sad about it," Mishra said. "I think this year specifically because Frank Ocean was supposed to perform at Coachella. Music also got pushed back because artists aren't going to release music if they can't tour. So because of that, I feeI like we missed out on a lot of great music that should have come out, and it's very unfortunate."
You think you can hurt my feelings?? I thought I was going to see frank ocean perform at Coachella this year

— breeber (@beezybrii) September 7, 2020
Though the cancellation of summer concerts was a disappointment to Dave, she feels that this was a necessary measure to ensure people's safety. 
"I think it would have been really fun if [concerts] weren't canceled," Dave said. "I know a lot of artists are coming out with new music this year. But obviously, it would not be responsible or safe at all so I'm actually glad that they're canceled."
"
Obviously, it would not be responsible or safe at all so I'm actually glad that [concerts] are canceled."
— Vedika Dave
Because of COVID-19 and strict social-distancing rules, artists cannot produce new music or film new music videos. For Mishra, this decrease in new releases has inspired him to start listening to older albums and songs.
"I listened to a lot of old music, like all of the Beatles music," Mishra said. "Then even a little bit of David Bowie, Bob Dylan and people that are classic but I never really listened to [before]. I really enjoyed it." 
Quarantining for the past few months has given people lots of time to listen to their playlists. Due to the growing number of people working from home, Spotify reported a 29% increase in active users over the second quarter of 2020. However, with the start of the school year, Goel feels that his recent schoolwork has prevented him from listening to his music as frequently. 
"I feel like quarantine over the summer gave me more than enough time to listen to everything that I'd been waiting on listening to," Goel said. "But remote learning has given me very little time to listen to new music because I'm always busy doing something now."  
"
But you [are bound] to get bored — you can't really listen to the same artists over and over again. So you have to start re-exploring and that's why we're discovering new genres and new artists."
— Siddhartha Mishra
Many concerts and festivals are planning on returning next year, with Coachella and Lollapalooza already announcing its dates for 2021. In the meantime, different artists have been offering free virtual concerts for their fans to enjoy from their homes. Though COVID-19 has taken away the opportunity for students to watch their favorite artists live, Mishra believes that it has also given students the chance to experiment with different music and diversify the music they're listening to.
"I've definitely gone through different genres [during] quarantine," Mishra said. "But you [are bound] to get bored — you can't really listen to the same artists over and over again. So you have to start re-exploring and that's why we're discovering new genres and new artists."
Student's quarantine playlists: