NBA suspends all games left in the season due to COVID-19
Exploring the the reactions of MVHS to the suspension of the NBA season
On March 11, the National Basketball Association (NBA) made an announcement stating that, effective Thursday, the rest of the season will be cancelled, as well as the game between the Sacramento Kings and New Orleans Pelicans which was to take place on that day itself. The suspension followed the discovery that a Utah Jazz player tested positive for COVID-19 (Coronavirus) right before the team's matchup against the Oklahoma City Thunder.
Although the team did not identify the player at first, it was later identified to be center Rudy Gobert. In a statement, Jazz said that an unidentified player had been tested positive after tests for influenza, strep throat and an upper respiratory infection came back negative. Guidance counselor Clay Stiver, who follows basketball closely and is a fan of the Golden State Warriors, notes that the only time he has seen the season being shortened was during a lockout season in the late 90s, when only 50 games were played.
View this post on Instagram
"For me, [the suspension] makes [the situation] seem really real, like it's really affecting my life and the things that I really care about," Stiver said. "Nobody close to me has had [COVID-19], no students have had it [at MVHS]. Even my brother, who lives in New York, has not been touched by it, but now a lot of things are being affected."
Prior to the suspension, Stiver had been looking forward to games between the Los Angeles Clippers and the Los Angeles Lakers, which was postponed from earlier in the season after the death of retired NBA player Kobe Bryant. 
Similarly, senior and Warriors fan Madhav Danturthi was excited to follow other NBA teams and players as the Warriors weren't doing well during their season.
"I was looking forward to seeing the younger players in the NBA develop into better players and take their teams to the playoffs," Danturthi said. "[I wanted to] witness a playoff without the Warriors for the first time in six years, so it was a transition season I was really excited for.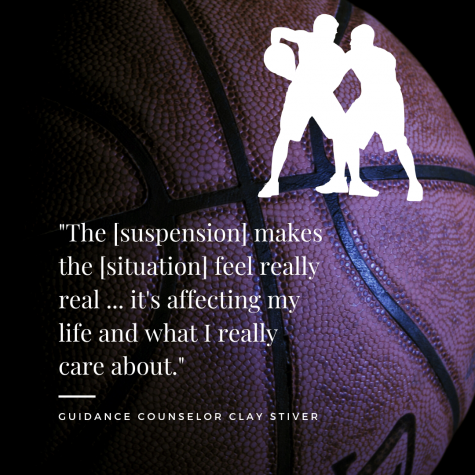 Danturthi recalls how he and his friends were playing basketball when the news came out, and everyone ran off the court to check their phones. Though Danturthi was initially sad about the suspension, as well as the fact that he can no longer watch new games everyday, he understands the necessity of the NBA's decision. 
"The commissioner has definitely done the right thing, especially after multiple players contracted the virus," Danturthi said. "Obviously, it's something that a cure has not been found for, so taking the necessary precautions is important … knowing that the season will resume sooner or later is good to know, [and] at least all the players will be safe."
Junior Neo Nishino says that he found about the suspension as he was surfing Instagram and saw someone react to the abrupt announcement. Nishino started playing basketball in kindergarten and it has been one of his hobbies since then. 
"[I was] quite shocked, because this season, you've seen a lot of great teams come out and a lot of great players come together," Nishino said. "Honestly, the Lakers have had great seasons so far, and I was looking forward to it. It was mostly shock, and sadness, mainly for the players too."
Danturthi echoes Nishino's sentiments about the season and adds that it was a unique season with newer players coming into the spotlight as well. However, Danturthi feels let down that he won't be able to watch the outcome.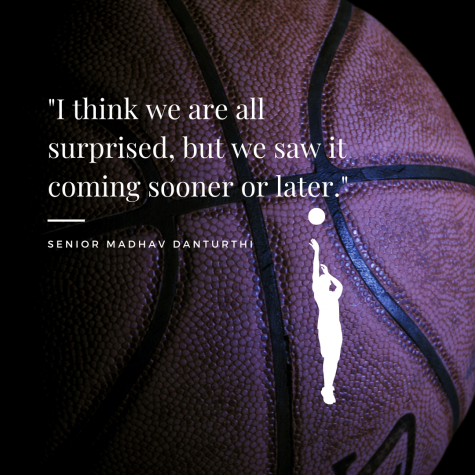 "This season was a bit interesting, because my home team, the Warriors, haven't been doing so well, it's new for a lot of Warriors fans," Danturthi said. "Therefore, I was able to follow other teams like the Utah Jazz, and two of their players contracted [COVID-19]."
In addition to the NBA suspension, Nishino's Japanese school has also closed down due to an incapability to find a host school for the program. Despite these setbacks, Nishino urges people to push forward, saying that "what happens, happens."
"It's hard to get used to it, because I watch games everyday but now it's something different, not really much to do everyday," Danturthi said. "It's also new, because it is something that has not happened before, but also it's something that's happened for good measures. I think we were all surprised, but we saw it coming sooner or later."
About the Contributors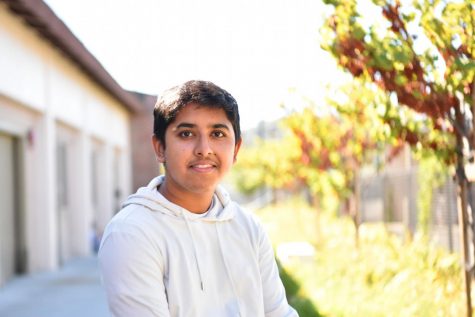 Tanish Mendki, News Editor
Tanish is currently a senior and a third-year news editor for El Estoque. In his free time, he enjoys hanging out with friends and watching any random shows and movies.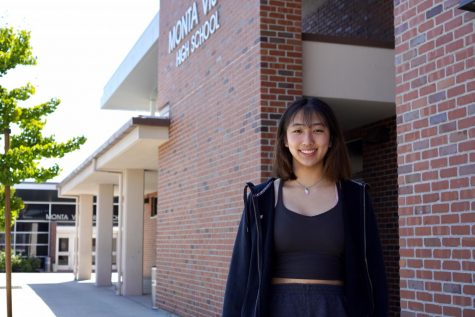 Leanna Sun, Opinion Editor
Leanna is currently a senior and opinion editor for El Estoque. She is a member of Monta Vista's Varsity Girls Volleyball Team, and enjoys watching Netflix, spending time with friends and family and napping in her free time. She loves traveling and hopes to explore new places in the future.