Western Association of Schools and Colleges (WASC)
A timeline of events regarding WASC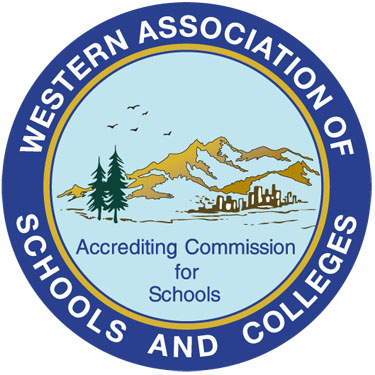 The Western Association of Schools and Colleges (WASC) is a commission that visits schools every six years to ensure they are providing a comprehensive education for students by setting educational objectives and measuring progress. After each visit, staff, students and parents create a list of goals for the school to work on before the next visit. Commissioners spend three days examining the school and deciding whether or not sufficient progress is being made on the goals to ultimately decide if MVHS remains accredited. 
The goals are established over the course of 10 Wednesday morning meetings and then are compiled into a 400+ page document that is created by five focus groups consisting of staff, students and parents, all of who work together in creating the document. Each group has a lead and concentrates on school organization, vision and leadership, school culture or student support.
One part of the document assesses whether or not adequate progress was made on previously set goals. The document also addresses strengths, weaknesses and goals for the future. 
"As the meetings happen throughout the year for these five groups, then certain ideas start to bubble up and we make a list of those ideas," overall WASC lead Sushma Bana said. "Then as a group, we decide the five or six things we would like to work on for next the next six years." 
An email sent out at the beginning of the school year about the WASC process piqued junior Dhruvika Randad's interest and motivated her to sign up for a focus group. Randad feels that being a part of the meetings is important because she feels her voice can be representative of the opinion of the majority of students and the issues that students face in the school community.
"
Teachers really do care about student input, and they are actively trying to be better about the whole learning process.
— Dhruvika Randad
"I think what they're doing with adding students and parent input is really important because that shows me that teachers really do care about student input, and they are actively trying to be better about the whole learning process and just trying to better the school culture," Randad said. "I think there's something really valuable about that, because it lets me know my voice is being heard."
This year, one of principal Ben Clausnitzer's main goals with WASC is inclusivity, and one of the biggest proponents of this is involves the voices of more parents and students like Randad. He also aims to be more transparent about the allocations of the annual budget and the school plan by allowing the Parent Teacher Student Association (PTSA) and leadership students to view them. 
Initially, Bana took the position as WASC lead because of her interest in learning more about the American education system, as she herself did not attend an American high school. She was interested in what happened at MVHS outside her department, and she explains that being a part of WASC has helped her gain a much more well-rounded perspective.
"There is this perception of the school being high achieving, but when you look at the data, there is a group of kids that we are not really serving well," Bana said. "There is that gap, especially socioeconomically disadvantaged students and [their] trust issues. So I think looking through the data, talking to different people and analyzing it has been an eye opening thing."
For Clausnitzer, one of the main challenges is getting everyone to agree on how to handle certain issues, such as the academic achievement gap among students. He hopes that everyone involved in the WASC process can approach the process with an open mind and create goals that will help the school give equal access to a comprehensive education while recognizing MVHS' successes.
"
My goal would be that as a school community, we truly reflect right with honesty that we're an amazing school, point out those areas of strengths, but that we've got work to do.
— Ben Clausnitzer
"My goal would be that as a school community, we truly reflect right with honesty that we're an amazing school, point out those areas of strengths, but that we've got work to do," Clausnitzer said. "So I suppose from a principal standpoint, I just want us to be very open and honest with what we do well and this is where we need to improve."