Girls Tennis: The Matadors fall to Cupertino HS
MVHS loses 5-2 in the ninth game of the season
On Oct. 15, the MVHS girls varsity tennis team faced off against Cupertino HS (CHS) in a crucial league match. MVHS came close to claiming the top spot in the DeAnza League, but ultimately fell short to CHS.
The Matadors' top doubles team beat CHS's top doubles team two sets to none. Junior and doubles player Zara Fung explains her performance was good considering their individual win.  
"My partner and I did pretty well [and we won]." Fung said. "[My individual performance though] was ok — it was a little bit rocky at the beginning [of the match] but towards the end, it got [much] better."
Fung's partner, junior Bianca Young, saw communication as a key to their success. She and Fung believed that due to having clear communication on the court, it led to a better performance overall during the match. 
"[Communication is especially important] for doubles because there's four people [playing] on the court," Young said. "Defending the allies and baselines [since] the ball is going back and forth very fast is the key."
While that doubles match win crucial when trying to win the overall game, MVHS came up short in five of the other six matches. The Matadors finished 2-5, falling to a season record of 4-5. However, despite the loss, head coach Jean Fortino explains he was happy with the effort his players gave.
"Cupertino [HS] last year were CCS finalists and their in first place in the DeAnza league this year which is by far the toughest league in California," Fortino said. "But, [we] lost 5-2 and it was a tight 5-2. [They] gave it everything they had, so I'm happy for them."
Fortino also didn't see any common issues with his team. He sees closing out final points wasn't the best, but they were nothing to be worried about.
"I don't know if there were too many weak points— we lost some close sets," Fortino said. "We lost a tiebreaker, [and] we lost a couple of close sets. I wouldn't say that's a weakness, but thats why [the score was so lopsided]."
While the season comes down to the final few games, Young hopes that MVHS can win a couple more crucial league games.
"I expect us to hopefully win a few more [games]," Young said. "Most of the games will be really tight between [us and the other teams]."
Fortino agrees and hopes that more wins will put the team in a better position for the playoffs.  While he thinks that CHS has the upperhand, a few more wins for the Matadors can help them excel in their league."We're kind of winding down now in the DeAnza league," said Fortino. "It's so close, but right now Cupertino has the upperhand to winning the league, but we still have three league matches to try and set ourselves up for the playoffs."
About the Contributor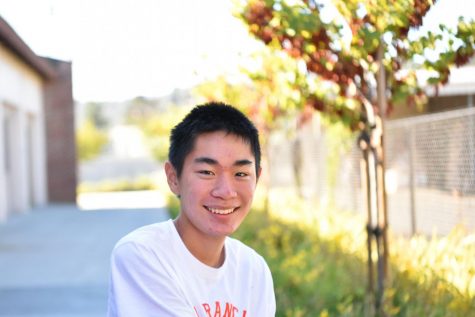 Lance Tong, Managing Editor
Lance Tong is currently a senior and managing editor for El Estoque. He is a member of the MVHS Volleyball team. Lance enjoys watching the Giants and studying for APUSH in his spare time.