Girls Volleyball: MVHS volleyball wins home opener 3-1
MVHS wins their home opener against Wilcox HS
On Aug. 29, the MVHS girls volleyball team marched into a gym filled with anticipation. As it was the first game of the season, the team was excited to showcase the skills they had worked on over the summer. Their energy did not disappoint as the Matadors beat Wilcox HS three sets to one.
The game started off with the Matadors going back and forth with Wilcox HS, with the score at 10-10. However, the Matadors were able to pull away after a long-serving run by sophomore and outside hitter Lia Vorthmann, which included multiple aces. Vorthman's serves combined with two diving digs by senior setter Jiani Tian gave MVHS the momentum to close out the set 25-14. 
Senior and co-captain of the team Anumita Alur felt confident about the first set and how the team played.
"Honestly, trading points with Wilcox at the beginning of the first set was expected," Alur said. "We were kind of used to that whole back and forth thing. But I think it was natural, being our [first] game of the season, so we weren't too nervous about that."
The Matadors ended the first set with the lead and was able to bring that momentum into the second set. However, late in the set, the Matadors struggled with a lack of cohesion between their setters and hitters. Despite this, the team won the set with a score of 25-23. 
Head coach Colin Anderson said he felt his team was always under control and trusted the way the players handled certain plays.
"The second set, I didn't panic," Anderson said. "I don't think the team panicked, [the mentality was more like] let's go back to what are the things that we need to do and [then] we started making better plays."
After winning the first two sets, the Matadors struggled to regain their initial success. Missed serves and hitting errors ultimately lead to a 25-10 loss in the third set. Sophomore Marrissa Jensen was on the bench but could feel the struggle from on the court.
"I was frustrated," Jensen said. "But then I realized I could use this to strengthen my own game once I got back on the court."
With the score at 5-16 in the third set, the Matadors called a timeout and emphasized that one strong hitter from Wilcox was a main concern for the team as she had got the majority of the points that set. Alur says that's when the team finally adjusted to the game.
"That's when we started talking about number 12. We were not watching her," Alur said. "[Before games], we have a giant group chat, and we make everybody watch videos and take some notes if they can. We don't force it on anyone. We told everyone to look at number 12, but nobody was [watching her], including me."
Anderson admitted to the strength and threat of this one hitter from Wilcox HS. Because of her, he said the game plan after the timeout was to defend and contain her.  
"[Number] 12 has a good swing, so we tried to cheat," Anderson said. "We tried to focus on her, but even when we were watching her, she [was] still getting her points. Sometimes we were late, we didn't give her the respect she deserved. Sometimes we did everything we could, [and] she still got a nice hit."
Similar to the third set, the Matadors struggled to begin its fourth set, which Anderson attributed to a team unity issue. 
"It's not a total accident [that we struggled]," Anderson said. "I think [it was] just new people meshing together, and you could see that in the fourth game. We started out [poorly], they were up 4-1. That was because we made four bad mistakes. I'm a big fan [however], of the players figuring it out, overcome their mistakes and learning from them. So I really think when we did fall down four to one, [afterwards] we took off."
Despite their struggles towards the end of the game, the Matadors were able to win the final set 25-14. The win against Wilcox is what they hoped for after a disappointing 12-15 season last year.  
"The past year wasn't that great,"  Alur said. "We had too many people on the team, [the] team dynamic didn't really work out well. So I know a lot of people kind of walked into the season thinking it would be really bad. But I think we should restart [our] mindset and just know that this will be a good season. I think we have a lot of potential. [Coach Anderson] can see it and I can see it."
About the Writers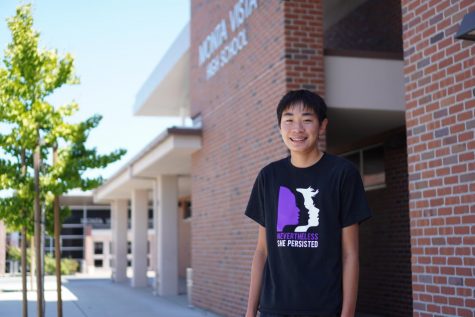 Lance Tong, Sports Editor
Lance Tong is currently a junior and sports editor for El Estoque. He is a member of the MVHS Volleyball team. Lance enjoys watching sports and studying for APUSH in his spare time.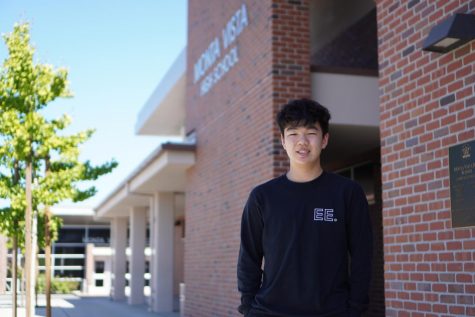 Collin Qian, Sports Editor
Hi! My name is Collin Qian and I am a third year staff member of El Estoque. In my free time, I enjoy relieving stress with video games, usually first person shooters, and I also enjoy hanging out with friends, whether that be virtually or in person.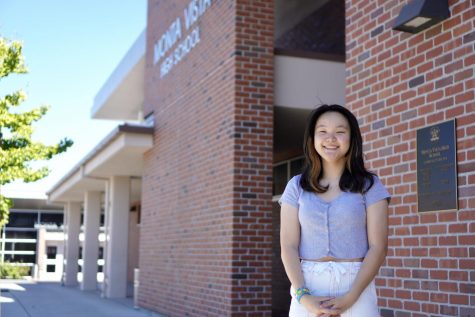 Justine Ha, Managing Editor
Justine Ha is currently a senior and a managing editor for El Estoque. She enjoys taking photos, producing videos, driving to nearby beaches and viewpoints in the Bay Area, and exploring new cafes with friends.