The future of La Pluma
Former and future officers of La Pluma reflect on their previous accomplishments and their hopes for the future
As the school year wraps up, various teams and clubs reflect and rejoice in their accomplishments through celebrations including banquets. Many seniors look back on their extracurriculars as a core, defining aspect of their high school experiences, and hope to pass on their legacies in these clubs by appointing new officers. La Pluma is no exception.
Senior and president of La Pluma Cindy Ho takes pride in the way she and her fellow officers were able to navigate through the year given that they all initially had limited knowledge about design and magazine spreads. By the end of the year, she and her fellow officers were able to produce magazines that they are proud of.
She explains how they chose next year's leadership for the magazine based on how well they felt they would be able to share their magazine design knowledge with incoming members. She also made sure that the new officers would be able to foster a joyous, tight-knit community in the club.
"Although we did not necessarily made everything on time, we learned from our mistakes," Ho said. "I'm just really proud of all of the officers and all of the new officers who have that knowledge and are able to perform well for the next coming year."
Read the perspectives of two future officers below.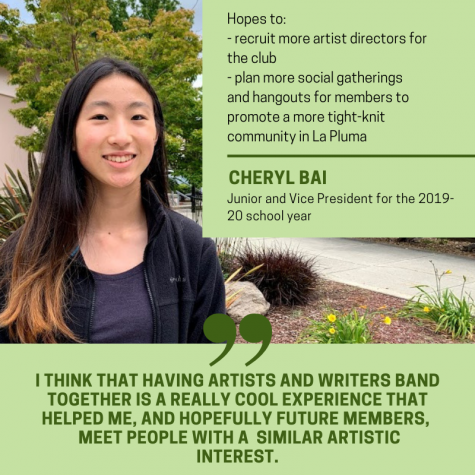 About the Writer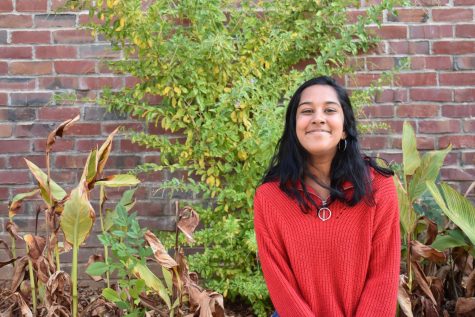 Lakshanyaa Ganesh, Opinion Editor
Lakshanyaa Ganesh is currently a senior, and an Opinion Editor for El Estoque's multimedia platform. Outside of journalism, she is a part of MVHS's Speech & Debate team, where she can be found frequently talking at walls. She loves music, pasta, and Harry Potter, and is always willing to talk about dogs or astrology any time of day.