The Class of 2020 recount their silver linings and worst moments of junior year
A look into the Class of 2020's "gold coins" and downsides of the year
AP tests, SAT prep and junior prom — while junior year is notorious for test taking-torment and heaps of schoolwork, the silver linings and gold coins sprinkled throughout both semesters made this year a year for the books. Check out the best or worst moments of these six juniors below:
MEERA PALA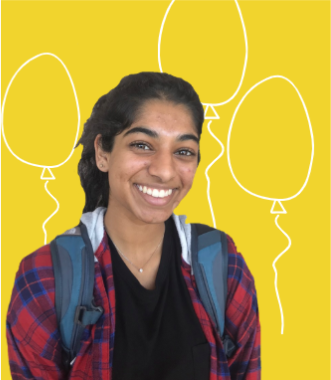 On a Sunday evening, Meera Pala, co-captain of the Raas dance team, drove to her teammate's house to give her a ride for dance practice. As the pair waltzed into the dance practice room, Pala and her teammate were greeted with a pitch black room. Enraged and confused, Pala marched to the tennis courts, only to find an empty court.
Returning back to the practice room, Pala swung the doors open and marched in. The moment she walked in, the lights flicked on — confetti cannons blasted and cheers erupted. The room was littered with red balloons covering every foot of the practice room.
"Surprise!" Pala teammates cried. In the center of the room, Pala's boyfriend was holding a poster reading in big block letters: "I just popped by to ask you to JP."
"It was a really good experience," Pala said. "I felt great. I felt really surprised. I was really confused at first because I saw like a bunch of balloons. But then I saw him with like flowers and a poster, so it was just really nice."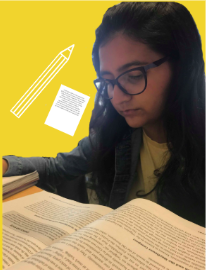 NAOMI DESAI
It was pitch black outside. Late at night, Naomi Desai should probably have been sleeping. But sleep was a luxury she didn't have — there was an APUSH exam the next day. And the next. And the next. It was dead week, and there was a test every single day.
"It's pretty bad because I normally stay up so late studying, like I have other things to study for," Desai said. "When there's a DBQ or LEQ or something for APUSH it's pretty bad, for me at least."
CHIRAG MEHTA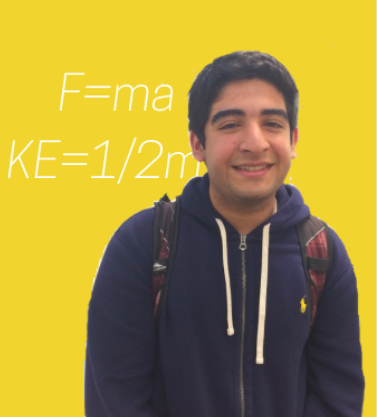 On April 12 at 10 a.m., while the typical MVHS student was studying or talking with friends during tutorial, physics students were walking into the gates of Great America. They were given one instruction: complete a physics worksheet and turn it in by 3 p.m., and then were let loose to explore the Grizzly and Drop Tower.
For Chirag Mehta, the Great America field trip was a lasting hallmark of junior year.
"It was a lot of fun, and I could spend time with my friends," Mehta said. "I didn't have anything to worry about at that time, like I didn't have any testing, and it was right before break. So I thought that was relieving and a good way to start break."
ELVIS LANG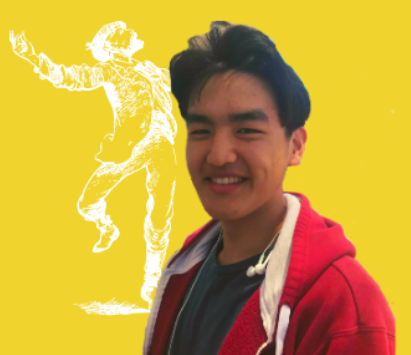 People saw him at the homecoming performance stunting sharp dance moves, and they said that Elvis Lang should crank his dancing expertise up a notch and try out for the MVHS Marquesas dance team. With ample convincing, Lang agreed — he'd try out.
Waltzing into the dance practice room for the tryout, the first thing Lang saw was twenty people doing splits on the ground.
"'I was like, 'Oh no no no, this ain't for me,'" Lang said.
Despite protest, the instructor made Lang go through with the tryout — Lang also had to drop by during tutorials to practice for auditions.
As audition results were posted on Instagram, Lang didn't even bother to check his Instagram. He wasn't nervous, he just wasn't thinking about auditions and didn't expect to be accepted.
Receiving a message that congratulated Lang's acceptance in the dance team, Lang describes that he was pleased, but it wasn't a particularly big deal.
Nice, I did something good,  Lang contemplated.
EMILY TANG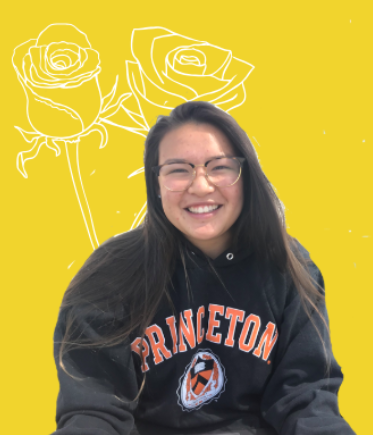 "I cut off a few of my eyelashes."
Emily Tang's favorite memory from junior year was junior prom, claiming it was a "good experience to have." Tang has never had a dance where she was primarily among her class — it was nice for Tang to have that moment for herself and her friends.
"The last dance [was my favorite part of JP], because it was like all my friends, all of the class together and everyone joined in for that one."
ALEXEY KOLECHKIN
Alexey Kolechkin was prepared. He'd completed embellishing the poster —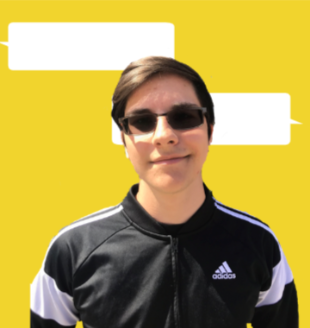 all he needed was to plan how he would ask out the girl to junior prom.
It was gonna be great, he recalls thinking.
Then, out of the blue, he received a text from her: I like you, but I just want to stay friends.
From her tone, and some of the conversations the two had afterwards, it became very clear that she didn't want to go with him. Kolechkin realized that everything had been a "waste of time."
"But the thing that hurt the most was it was just that it stung," Kolechkin said. "Like I'd made that investment and it just took me down. I mean, I got over it. It was fine, but it just, it really stung in the moment and affected me for a long while."