The replacement of Musical.ly and Vine
TikTok rises in popularity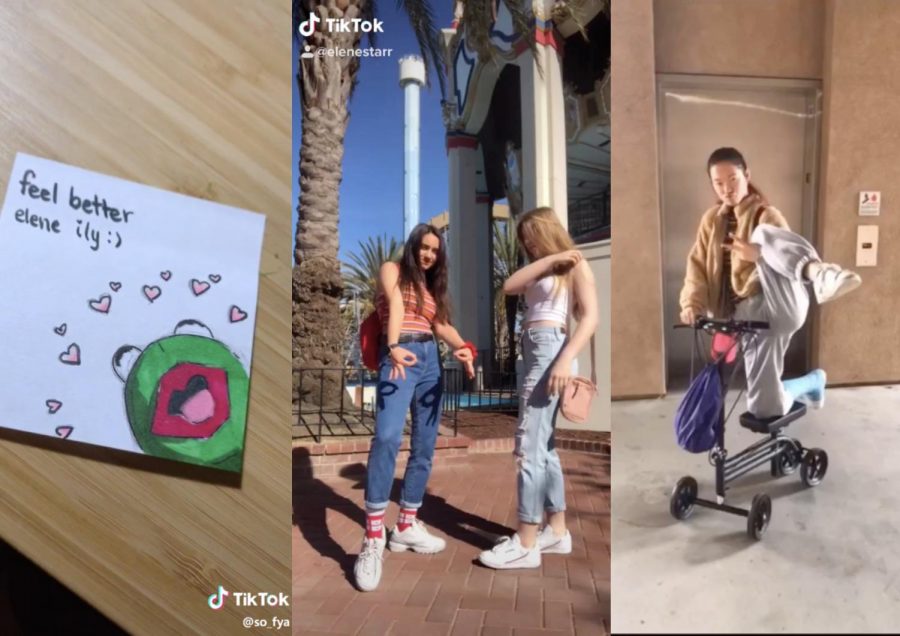 An app known for lip syncing and short sketch comedy videos, Musical.ly was once wildly popular. Towards the end of 2018, the company running the service shut down and merged with a new app, TikTok, where it conveniently transferred its data, profiles, videos and users. With 500 million monthly active users as of June 2018 and 800 million installs as of October 2018 (not including Android users in China), Tiktok is now one of the most popular apps across the globe.
Below, we talk to a variety of students as well as a teacher who use the app all for different reasons. Sophomore Shreyas Deshpande who uses it to lighten his mood, sophomore Sofya Pismennaya who uses it to document moments in life and sophomore Olive Tang who uses it to talk with friends, as well as teachers like Randy Holaday, who considers exploring ways to implement the app into his classroom environment.
Shreyas Deshpande:  
Deshpande used to be an active member of Vine, but when the short-video service shut down, he says the pure comedy he discovered in it was missing in other apps. Scrolling through his Instagram page, he was met with reposted clips of popular TikTok videos and found it to be amusing.
"I decided to download the app and see if [it was] going to be the new Vine," Deshpande said. "At first I was a bit skeptical because it had people desperate for attention, but once in a while, I came across quality content that made me laugh, so I stuck with it."
Deshpande was not only filled with laughter whenever he opened the TikTok app, but the creativity he recognized from its users was what he says attracted him to it. Inspired, Deshpande started creating his own TikToks, mimicking popular trends in hopes to make his friends laugh.
"It was the constant bombardment of new content with creative ideas and humorous content that really appealed to me," Deshpande said. "It never failed to lighten my mood. Being able to show my friends what I was creating, and seeing either their smile or disgust was hilarious."
Olive Tang:
Tang found the app through her friends' usage and Instagram accounts that reposted videos from TikTok. She began creating TikToks of her own, and says she did not create them with the intent of becoming famous, but to reflect and watch memories of when she had a broken leg or when she hung out with her friends.
"I only follow five of my friends and I don't follow any big people," Tang said. "I use TikTok for myself, to keep track of my life throughout time because I don't post on Instagram that much."
TikTok's multitude of features let users film, edit and post videos, as well as interact with others through "dueting," a way to add onto another video posted on a split-screen. Tang enjoys these features as their accessibility and simplicity make it easy to create the content she wants.
"It's a lot easier to create and setup videos instead of having to go through really complicated settings and editing softwares," Tang said. "There's also a place just to scroll [through posts] endlessly, like Instagram. They're all videos and it's cool to see what other people's interpretation of different audios are."
Sofya Pismennaya:
Although having once gotten over 111,000 views on a TikTok video, Pismennaya says her fame was unintentional. Her videos range from time lapses of her painting to trips she has been on to her interpretations of popular audios from other TikToks.
"I made a drawing TikTok telling [my friend] to feel better because she was sick and it ended up getting a lot of views," Pismennaya said. "It got 111,000 views. It was just a really stupid drawing [but] it was nice because I didn't think so many people would enjoy it."
Pismennaya was an active member of Musical.ly when she was in middle school as she made videos of herself lip syncing to songs she liked. To her, TikTok is comparably more enjoyable and funny as many people use it for the opposite of what its creators intended, lip syncing, which is what she believes makes it similar to and considerably the replacement to Vine.  
"It's used in an ironic manner because people use it for ways it's not supposed to be used for, and it makes it better," Pismennaya said. "A lot of Vines that got popular are popular because they're funny, they're short and are like memes. People loved Vine, but then when it was gone, I feel like TikTok kind of replaced it."
Randy Holaday:
Holaday's usage of social media is limited to Instagram and Snapchat. He was first introduced to TikTok through students requesting they film a video of their class. According to his students, Holaday says what entices users to make videos is to get the chance to become "TikTok" famous.
"They want to do one with the class and it's just about trying to get views and become TikTok famous," Holaday said. "The idea that we want to get kind of popular using it seems to be one of the draws to it."
Intrigued at what TikTok has to offer to the educational world, Holaday is considering letting students use TikTok in a project that requires mixed media. Students already use Snapchat and Instagram for such projects in his class.
"We do many projects where students can integrate different types of media. In more creative projects, I could see that [TikTok could be used]," Holaday said. "It seems like you could edit [videos] more and it seems almost like another Snapchat too. They already use Snapchat and Instagram for those kinds of things."
About the Contributors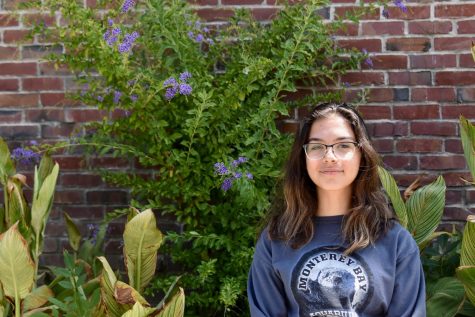 Ayah Ali-Ahmad,
Ayah Ali-Ahmad is the Co-Editor-in-Chief of El Estoque. Outside ofEl Estoque, she is the President for GSA (Gender-Sexuality Alliance club), the Director of Communications for MVHS's largest volunteering club, Octagon, and one of the Social Management Officers for the Color Guard team. In her free time away from her school life, she enjoys listening to music and getting boba with friends.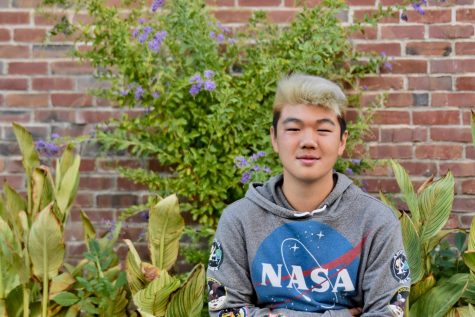 Collin Qian, Visuals Editor
Collin Qian is currently a junior, a second year staff member and a visuals editor. In his free time, he enjoys hanging out with friends and playing with his cat Pumpkin.